The Trump administration's get-tough drug enforcement policy aims to set the tone for the rest of country by projecting a distaste for leniency and an embrace of mandatory minimum prison sentences.
But that outlook is becoming more passé by the day — even by the standards of the president's own party.
A bipartisan movement to scale back drug laws, gaining momentum for a decade, has spread to some of the country's most conservative regions. Of the more than 20 states that have softened their treatment of low-level, nonviolent drug offenders since 2007, half have Republican governors and Republican-led legislatures. Among those deep-red states, many — including Texas, South Carolina, Georgia, Florida, Iowa and Mississippi — have shrunk prison populations while cutting crime.
That formula — not the federal approach — is the key to solving a mass incarceration crisis that has overwhelmed state budgets and ripped apart families, conservative reform boosters say.
"It's frustrating when there's no respect for what is working in the states," said Holly Harris, executive director of the U.S. Justice Action Network, a lobbying group that pulls together advocates from the left and right.
Harris was responding to a memo written by U.S. Attorney General Jeff Sessions last week that rescinded an Obama administration directive steering Justice Department priorities away from low-level nonviolent drug offenders. Sessions ordered prosecutors to seek the maximum punishment for drug offenses, a move that could cause federal prison populations to climb after three years of declines.
Related: Attorney General Sessions Charts Course Back to Long Drug Sentences
"What's frustrating about this memo is there's no accompanying plan for that ─ just lock them up and throw away the key," Harris said. "By the way, 95 percent of these people are getting out some day. Does anyone care?"
A more comprehensive reform measure has stalled in Congress. The opponents included Sessions, who before becoming attorney general was a conservative senator from Alabama.
To reformers, that makes no sense.
Rethinking the nation's drug policy aligns with conservative orthodoxy, advocates on the right say: it scales back government bureaucracy, lowers crime and recidivism rates, strengthens families and encourages personal responsibility.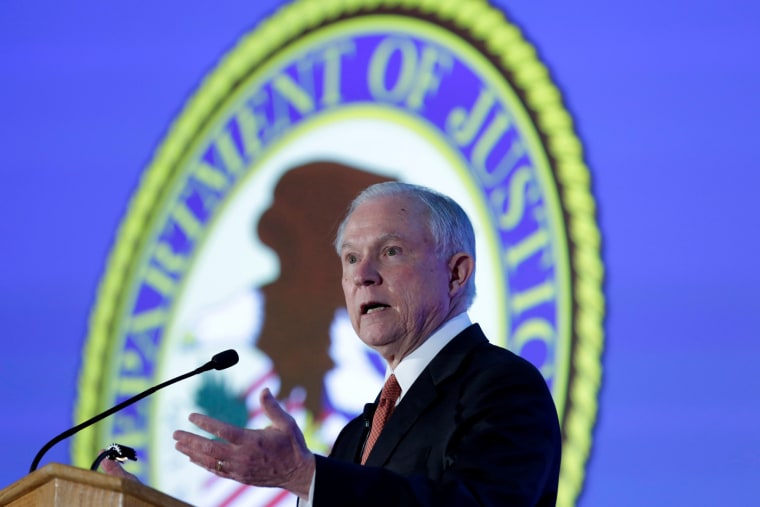 But the biggest draw to conservatives is the money it saves. That is what originally drew the early crop of red states to the movement 10 years ago, when lawmakers confronted massive prison spending requests during an economic downturn.
South Carolina was one of them. In the late 2000s, the state had one of the nation's highest violent crime rates, despite having tripled the number of people it sent to prison over the prior 25 years. Fueled by an influx of nonviolent drug offenders, the increase drove incarceration costs to nearly $400 million a year, a five-fold jump.
In 2010, with help from The Pew Charitable Trusts, South Carolina introduced an array of changes to its criminal code, including lower penalties for nonviolent drug offenders. The result has been dramatic: the prison population tumbled along with the crime rate, which reformers said proved that crime reduction didn't depend on locking people up. Hundreds of millions of dollars have been saved. More drug offenders are being diverted into rehabilitative programs.
All without much controversy.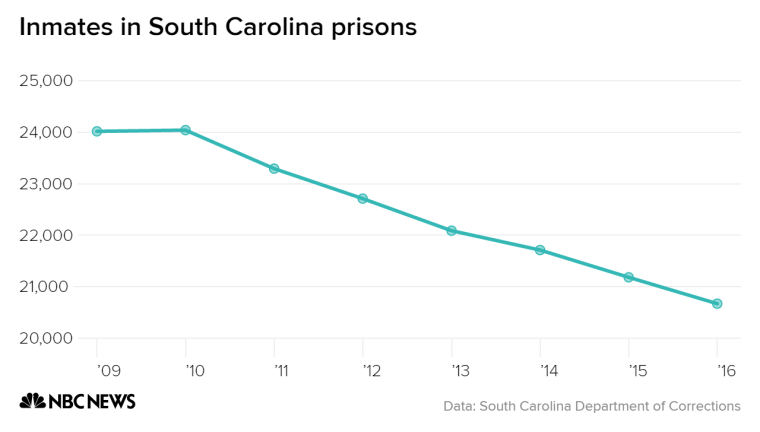 "This is not soft on crime. This is smart on crime and soft on taxpayers," said state Sen. George "Chip" Campsen III, who helped steer the reform package through the legislature.
Campsen, who called himself one of the legislature's most conservative members, said the reforms also aligned with his Christian faith. "There's this Biblical view of human nature that man has fallen and is capable of evil but is also capable of great good," he said. "You need to speak to someone's heart and soul if they're really capable of reform and rehabilitation. They need mentors, people who are invested in their lives and hold them accountable."
The federal government, he added, could learn a lot from states like his who are "leading the way."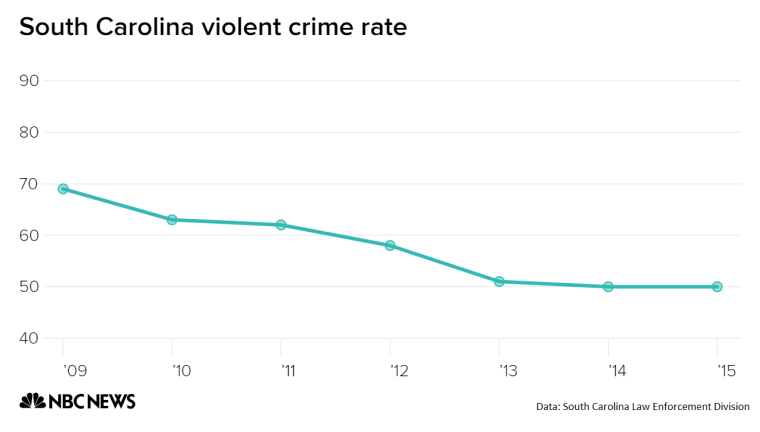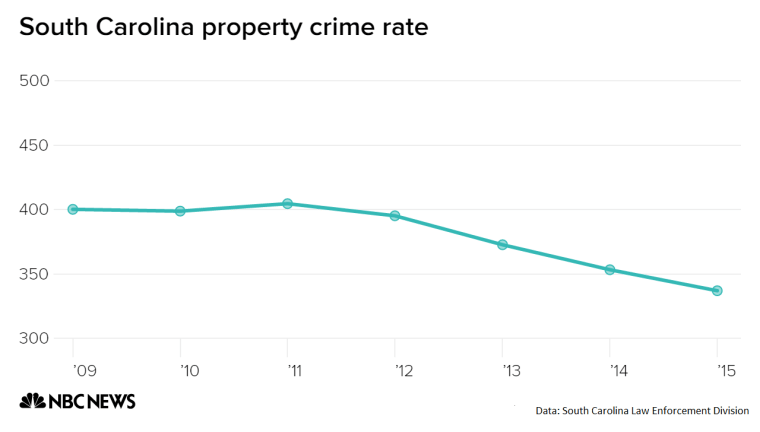 South Carolina, and Texas before it, were on the front edge of a trend that has grown to include states across the political spectrum. Last year, Pew examined the impact of reforms aimed at cutting imprisonment rates and found that while almost every state saw crime rates decline, 31 combined that with reductions in their prison populations. That finding bolstered research showing that mass incarceration no longer mattered much to public safety, and had "passed the point of diminishing returns."
"The money is what gets people to the table, but that isn't what seals the deal," said Adam Gelb, director of Pew's public safety performance project, which has worked with more than 30 states on reform. "Really, the decision comes down to getting better results for public safety."
Sessions has seized a recent uptick in crime rates as a reason for a new drug crackdown. But many criminologists, and reformers, say the spikes are tied to surges in opioid use and distrust between police — problems that can be solved with methods already underway in the states — with the red ones serving as guides.
Families Against Mandatory Minimums counts 22 states that have cut sentencing guidelines for drug offenders. Ten of them have legislatures and statehouses controlled by the Republican party.
Oklahoma recently joined the list, a significant development because of its deeply embedded conservatism and tough approach to law and order — it has the country's second highest incarceration rate, and its prison admissions are up 20 percent since 2011.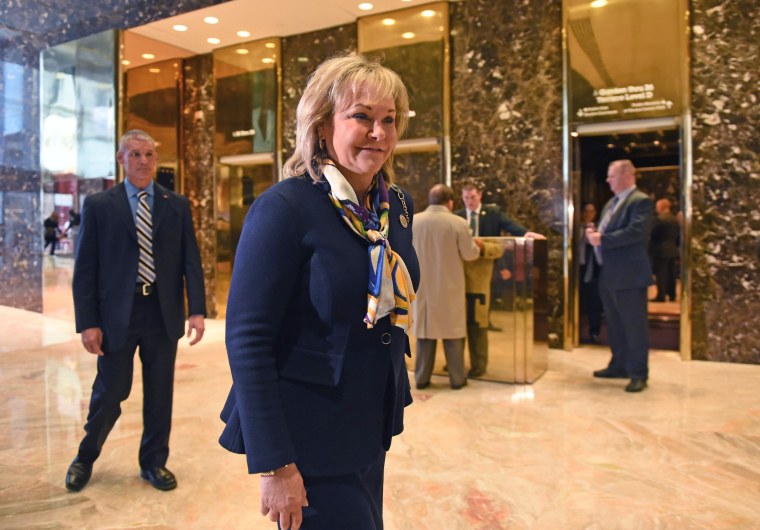 On the same day that 65 percent of Oklahoma voters cast ballots for President Trump, nearly as many approved a measure that allowed drug possession offenses to be downgraded to misdemeanors. And in the current legislative session, lawmakers are considering an array of bills — supported by Republican Gov. Mary Fallin — that would take reforms further.
The bills' prospects remain tenuous, mostly because lawmakers are also trying to close a massive budget shortfall. Reformers say that's no coincidence.
"I think people are generally frustrated with the drug war," said Ryan Gentzler, a policy analyst for the Oklahoma Policy Institute. "They understand it's not helping anybody get off drugs or helping crime rates go down. But a big selling point from the state's perspective is we simply don't have the money to keep building more prisons."
Kris Steele, a former Republican speaker of Oklahoma's House of Representatives, now heads Oklahomans for Criminal Justice Reform. He insists that criminal justice reform is a conservative issue through and through.
In that sense, Trump and Sessions are out of step, Steele said.
"The notion that we can somehow incarcerate our way out of this issue has proven to be inaccurate," Steele said. "It's a fallacy that is not supported by research. The states that have done their research and based their decisions on data and facts have come to a very different conclusion."