The restaurant that was closest to the second bomb that devastated the Boston Marathon reopened on Thursday, exactly four months after the attack.
Forum Restaurant is the last business to reopen its doors after being damaged by the April 15 explosions that killed three and injured over 260 people near the finish line of the Boston Marathon.
On Thursday, Forum will host a charity event to celebrate their inaugural meal and on Friday, the upscale bar and restaurant will open up to the general public.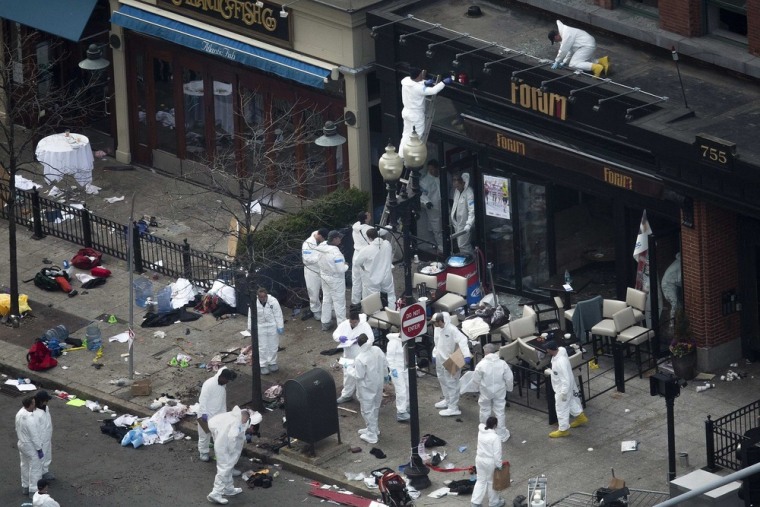 Owner Euz Azevedo told the Boston Globe in June that he was eager to open but, "when this thing blew up, it blew shrapnel everywhere — all these little fragments went into the walls, all the wood, the floors and the ceiling."
Forum employees were celebrated for helping victims during the turmoil, and according to the Globe, two were injured.
Azevedo told the Associated Press he hoped he had changed enough of the restaurant so as not to evoke people's horrific Marathon memories. "People will definitely still think about what happened, but I want them to see something new, something more colorful and happier," Azevedo told the Boston Globe.
The Associated Press contributed to this report.