A jury convicted a white Michigan man of assault on Friday for firing a shotgun at a black teen who knocked on his door to ask for directions on his way to school.
Brennan Walker, 14, had missed his bus on the morning of April 12, so he stopped at the Rochester Hills home of Jeffrey Zeigler to ask for directions. But the boy was met by the shotgun-wielding homeowner and ran away, barely escaping injury as Zeigler fired at him.
Zeigler, 53, was found guilty of assault with attempt to do great bodily harm and possession of a firearm in the commission of a felony.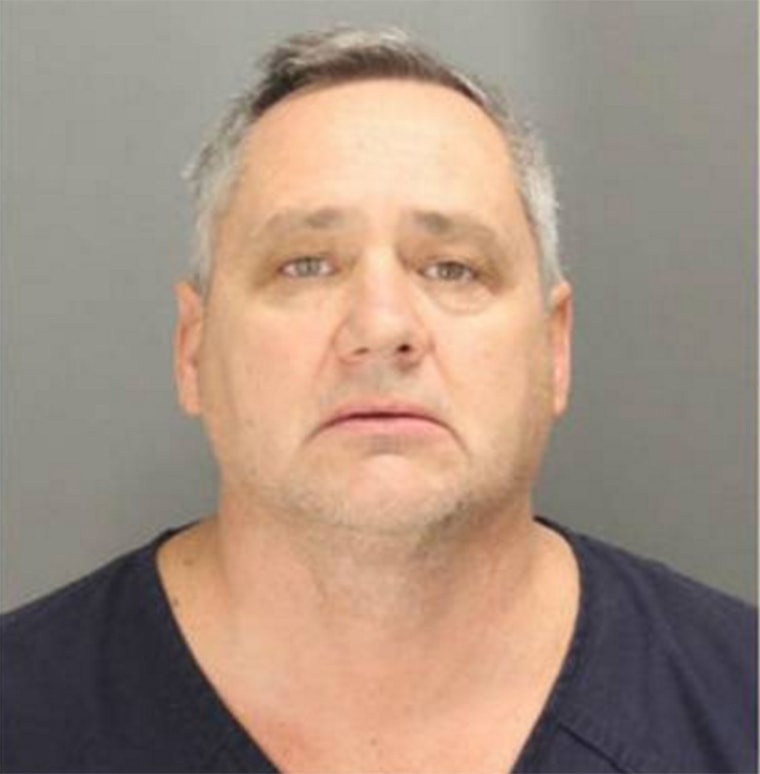 Though he was charged with suspicion of assault with attempt to murder, the jury "determined Mr. Zeigler did not intend to kill Brennan Walker," said defense attorney Rob Morad.
The lawyer said the gun charge alone comes with a mandatory two years behind bars, to be completed before the assault sentence even starts. The assault conviction could carry anywhere from a few months to a 10-year maximum, he said.
Asked if Zeigler would appeal, Morad said, "There are issues we need to look at, and we'll decide when the time comes."
The teen's mother, Lisa Wright, said Friday after the verdict that the boy was in therapy indefinitely as a result of the attack. "This will affect my son forever," she said.
Brennan told NBC News affiliate WDIV in Detroit back in April that "I knocked on the door, stepped back, knocked, stepped back, and then a lady came downstairs yelling at me."
He said, "She asked me, 'Why are you trying to break into my house?' and I told her I was just looking for directions to Rochester High."
Zeigler's wife called the police, reporting that "a black male was trying to break into her house and her husband chased after him into the yard." Zeigler, a retired Detroit firefighter, ran at Brennan with his shotgun, firing as the boy ran away.
Wright said she was not happy that the jury concluded a lesser count was applicable.
"This wasn't the first time," the mother said. "I'm not fully satisfied."
In April WDIV reported that, according to court records, Zeigler faced 2006 charges that he aimed a firearm at a person "without malice" and was found guilty and sentenced to one year probation. He was not convicted on a related allegation of felonious assault with a dangerous firearm.
Asked if Walker might sue Zeigler, Wright didn't rule it out.
But she said it wasn't a priority. "Let me see him go to jail," she said. "Let my son and myself heal."
Zeigler protested his innocence at his arraignment earlier this year, claiming there was "a lot more to this story than what is being told." The ex-firefighter claimed he believed he was being robbed and the shotgun accidentally fired when he tripped. But police noted that home security footage of the incident — which was only shown to the jury this week — showed that Zeigler clearly aimed at Walker.
The judge on Friday revoked Zeigler's bond and he was remanded into custody. Sentencing was scheduled for Nov. 13.