A priest was identified as one of the two people police found "burned beyond recognition" in Covington, Louisiana, on Monday.
The bodies of the Rev. Otis Young Jr. and a second person were found at about 7 a.m. on East Gibson Street, Covington police said on Facebook.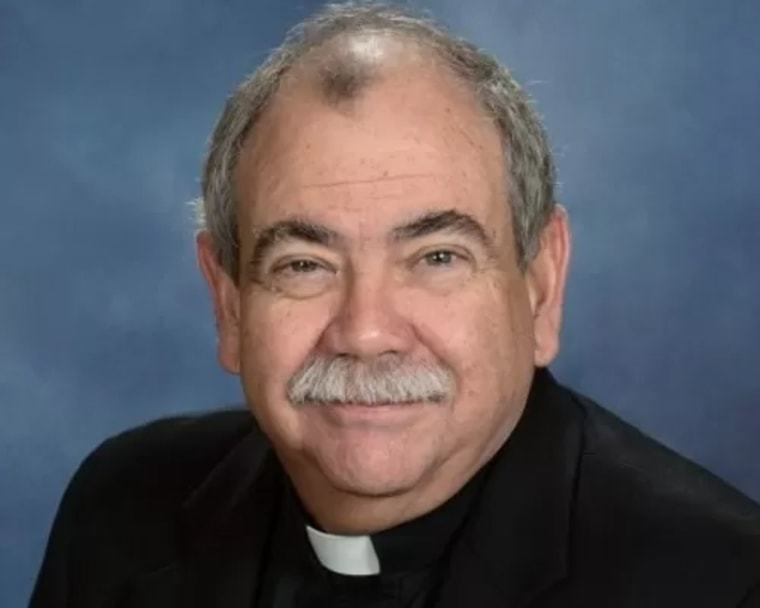 A suspect, Antonio Donde Tyson, 49, was arrested and booked on charges of first-degree murder, second-degree kidnapping, obstruction of justice, resisting an officer and the illegal possession of stolen things, police said.
Further details about the killings have not been released.
A spokesperson for the St. Tammany Parish Coroner's Office said Young, 71, died from sharp and blunt force trauma. His death was classified as a homicide.
The office is using DNA to identify the second victim, a woman, the spokesperson said. NBC affiliate WDSU of New Orleans reported that Young's associate Ruth Prats is missing.
St. Peter Parish said in a statement Tuesday that it was "devastated."
"We are deeply saddened, and ask that you join us in praying for Fr. Otis and Ruth, who is still listed as a missing person, as well as for their families," the church said, adding that the suspect has no affiliation with it.