MAYS LANDING, N.J. — A woman who was inspired to run for office after a male New Jersey politician offensively asked on social media if the Women's March on Washington would be "over in time for them to cook dinner" defeated that man in Tuesday night's election.
Democrat Ashley Bennett, a first-time candidate who was angered by Republican John Carman's remarks, defeated him Tuesday as he tried to win a second term as an Atlantic County freeholder. The board oversees government in Atlantic County, a region of about 275,000 people that includes the struggling Atlantic City seaside gambling resort.
"Ashley Bennett's victory proved that democracy works best when ordinary people speak out, vote, and run for office," said Caseen Gaines, who serves as her communications director. "Ashley is looking forward to restoring dignity to the freeholder seat, and doing all she can to help strengthen Atlantic County's crumbling economy, reverse the uptick in foreclosures, and improve access to medical assistance for those in need. She is ready to put in the hours to improve the lives of everyone in her district — and she doesn't plan on making it home in time to cook dinner any time soon."
Related: Democrats Won Big. What Do They Do Now?
Prior to the election, Bennett had noted how the meme inspired her candidacy.
"I was angry about (the Facebook meme), because elected officials shouldn't be on social media mocking and belittling people who are expressing their concerns about their community and the nation," said the 32-year-old Bennett, an Egg Harbor Township resident who works as a psychiatric emergency screener in the crisis department at Cape Regional Hospital.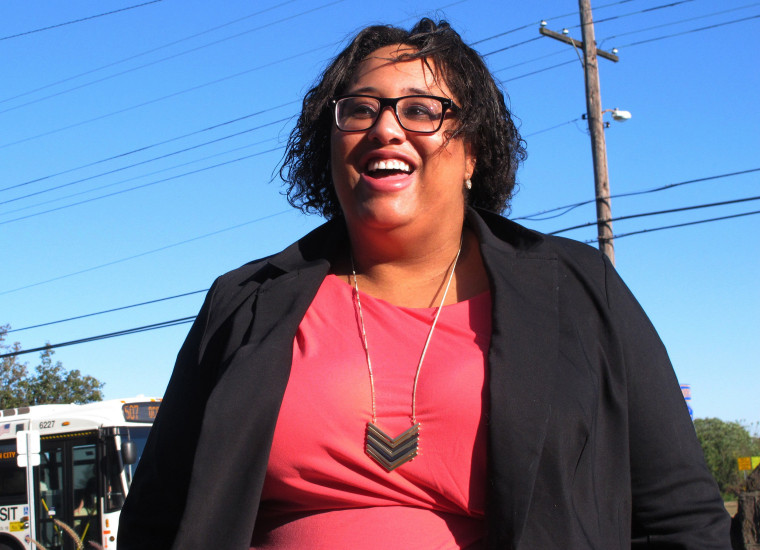 Bennett plans to focus on economic development issues, noting the need to help lower- and fixed-income residents who may be struggling to keep their homes and the thousands of people left unemployed as some Atlantic City casinos closed.
Carman said the meme was "a bad choice," but that the women in his life were "strong and confident" enough to not be offended by his joke. He apologized a few days later, saying it was an error in judgment.
Carman drew more attention last month for wearing a motorcycle jacket with a patch containing a Confederate flag. He said the patch had been on the jacket for years and didn't have racial overtones. The 58-year-old Carman apologized to anyone who felt offended.