/ Source: Associated Press
CHARLOTTE, N.C. — A split review board announced Thursday that it won't challenge a police department's finding that its officer was justified in shooting a black man last year in North Carolina's largest city.
The Citizens Review Board split 4-4 after reviewing the internal police probe, so won't ask the police department to reverse its finding. The board will instead issue confidential recommendations for policy changes at the Charlotte-Mecklenburg Police Department.
The board heard testimony for two days behind closed doors in the September 2016 shooting of Keith Lamont Scott and then deliberated for several hours Thursday.
Scott's shooting provoked days of civil unrest in North Carolina's largest city, leading to a death, dozens of arrests and millions of dollars in damage.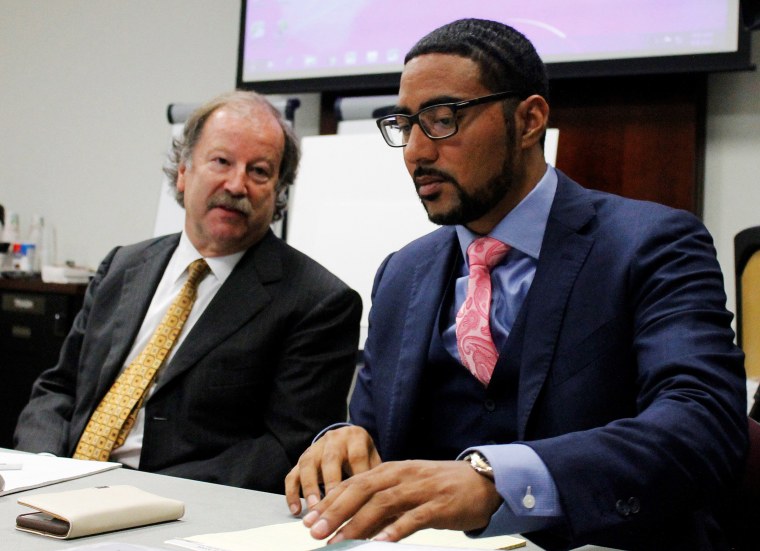 Charlotte-Mecklenburg Police said the shooting by Officer Brentley Vinson was justified. In June, the review board said it found a potential error in the police department's decision. The board hasn't publicly identified the error.
The district attorney, Andrew Murray, said his office decided separately that no charges would be filed against the black officer. Murray stressed that his review did not address police tactics, or whether officers properly followed department procedures. That was more the focus of the Citizen's Review Board, which scrutinized the police chief's determination that the shooting was justified.
Scott's final moments were recorded by his wife, Rakeyia, in a video shared widely on social media. In it, she shouts to police that her husband "doesn't have a gun, he has a TBI," meaning traumatic brain injury. She repeatedly pleads with them not to shoot before the burst of gunfire is heard.
Violence soon roiled the city. Two months passed before Murray was able to release a 22-page report detailing evidence that Scott was carrying a stolen Colt .380-caliber semi-automatic handgun when he was killed. Murray also gave reporters a 40-minute presentation, including surveillance video taken shortly before the shooting, showing the outline of what appeared to be a holstered gun on Scott's ankle.
The district attorney also shared a Facebook conversation from the man who said he had sold Scott the gun, and other evidence that when Scott fell to the ground, the Colt .380 landed beside him, cocked and ready to fire.
Scott was confronted by police that day because an undercover officer spotted him holding the gun in his car and rolling a joint of marijuana, the DA's report said. Body camera and dashcam recordings released by the police department showed Scott slowly backing out of an SUV after another officer told him to put down the gun and used a baton to break the passenger-side window. Vinson also shouted at Scott to drop the weapon.