/ Source: Associated Press
Rhode Island House Speaker Gordon Fox is resigning from his leadership post and will not run for re-election, he said Saturday, a day after federal and state authorities raided his Statehouse office and home as part of a criminal investigation that they would not detail.
"Because of the respect I have for all members of the House of Representatives, I am resigning as Speaker," Fox said in a written statement emailed Saturday evening to reporters. "The process of governing must continue and the transition of leadership must be conducted in an orderly manner."
The 52-year-old Providence Democrat said he planned to serve out the remainder of his term, but that "my personal focus going forward will be on my family and dealing with the investigation."
The Friday raids were carried out by the U.S. attorney's office, FBI, IRS and state police. Boxes of evidence were carried off, but officials have not said whom or what they are investigating.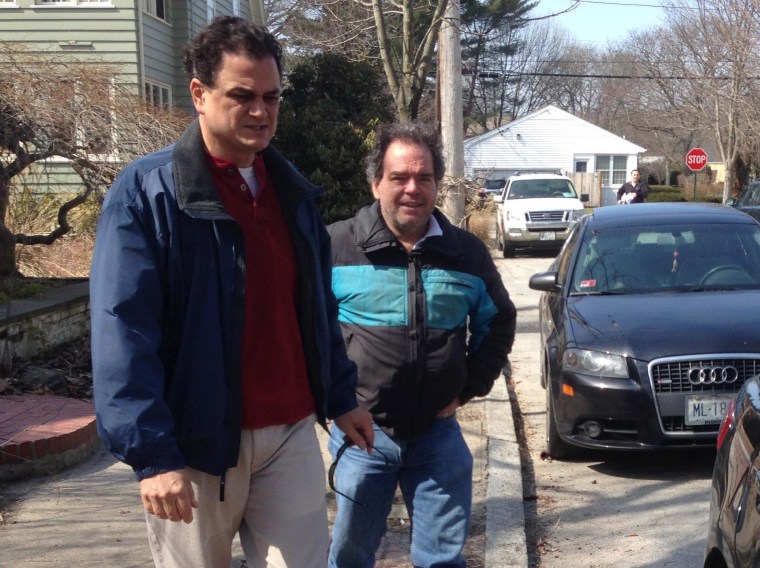 Fox has represented Rhode Island's capital in the General Assembly for more than 20 years. He came out in 2004, in an unplanned announcement, while addressing a gay marriage rally. He became the nation's first openly gay House speaker when he assumed the post in 2010.
In 2011, after abandoning gay marriage legislation because of opposition in the Senate and pushing instead for civil unions, Fox was roundly criticized by some gay marriage supporters, who felt bitter and let down.
But Fox was instrumental in pushing the legislation through two years later as the political climate on the issue shifted nationally. He became emotional at the bill-signing ceremony on the Statehouse steps as he addressed the crowd and talked about his longtime partner, Marcus LaFond, whom he called "the love of my life."
"This tells me our relationship does matter," Fox said. "It means that we mean something."
The two were married last year in Fox's Statehouse office.
— The Associated Press