Muslim activists called Sunday for a federal civil rights investigation after a nonprofit Muslim school in Rhode Island was vandalized with obscene graffiti.
Photos provided to NBC News by the Islamic School of Rhode Island in West Warwick show doors and walls spray-painted with the phrases "Die Pig" and "F--- Allah Now This Is A Hate Crime" on Saturday night. West Warwick Police Captain Donald Archibald told NBC News that the defacement went "beyond normal vandalism" and that the perpetrator wrote "senseless, hateful comments."
Citing a "recent spike in anti-Muslim hate rhetoric and bias-motivated attacks on American Muslims and their institutions," the Council on American-Islamic Relations called the vandalism a hate crime, urging that "the strongest possible charges [be] brought against the perpetrators once they are apprehended."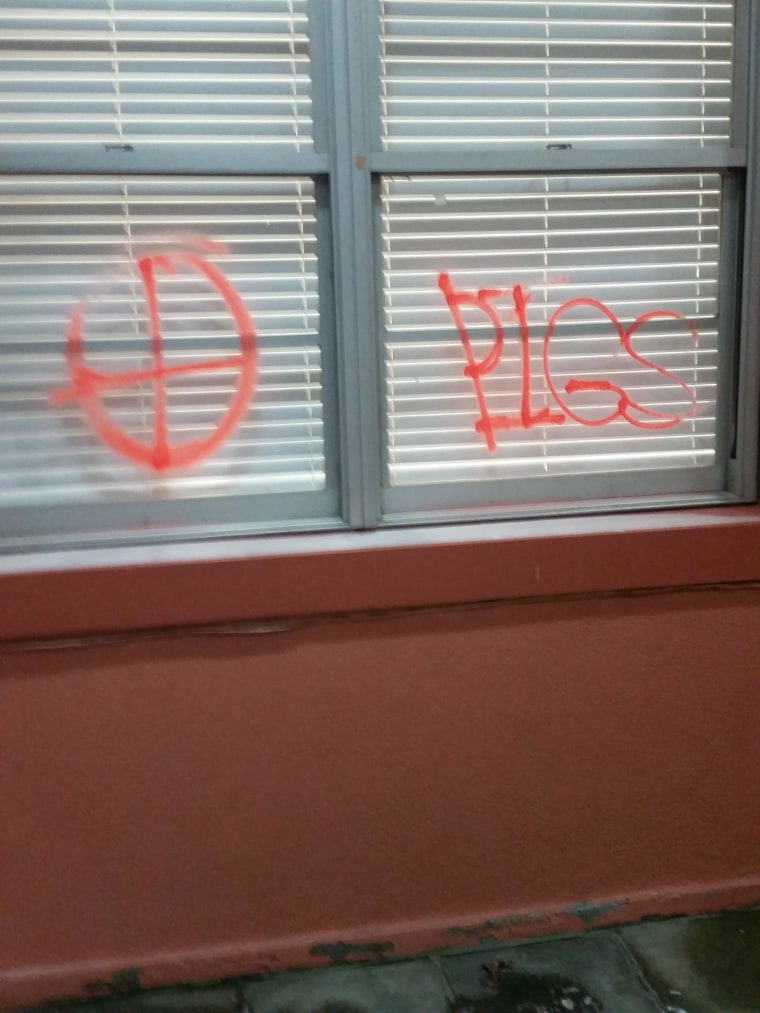 IN-DEPTH
SOCIAL
— Shamar Walters and M. Alex Johnson