Richard Simmons is ready to bring it on.
The 68-year-old fitness phenom sued the National Enquirer and Radar Online on Monday for running a series of "cruel and malicious" stories asserting that he was taking a break from the public eye to have surgery to "transition from male to female."
The lawsuit against American Media Inc., which owns the publications, alleges several counts of libel and invasion of privacy for publishing stories saying Simmons received "shocking sex surgery, breast implants, hormone treatments, and consultations on medical castration," according to the legal complaint.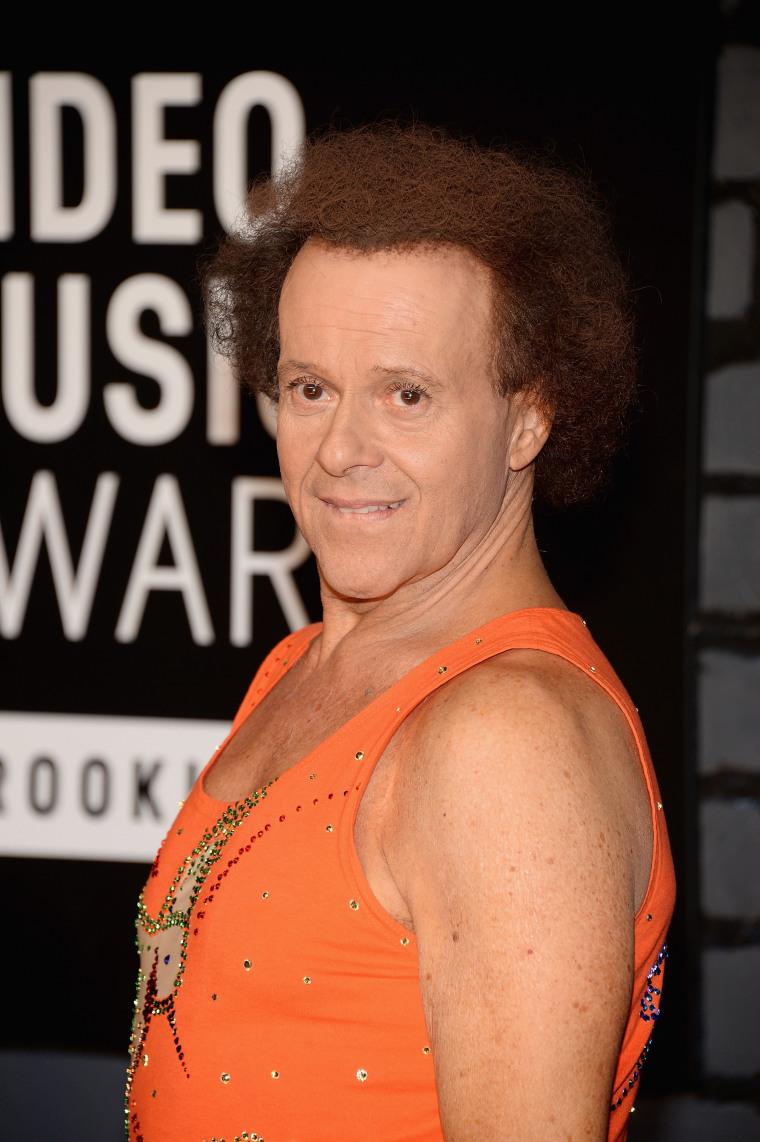 "The cruel and malicious publication of these stories is particularly offensive because Mr. Simmons fully supports individual autonomy and the essential human dignity of every person to make his or her own personal choices regarding sexual identity," the complaint stated.
"The National Enquirer and Radar Online have cheaply and crassly commercialized and sensationalized an issue that ought to be treated with respect and sensitivity. Principles of freedom of speech and press may protect their prerogative to mock and degrade the LGBTQ community. But freedom to speak is not freedom to defame," the complaint stated.
American Media Inc. told NBC News it will defend itself "vigorously."
"While we have not seen Mr. Simmons' complaint, we stand by our reporting about him, all of which was based on solid sourcing and material evidence," a spokesman said. "Should he choose to proceed with his lawsuit, we will defend it vigorously, and we look forward to the public vindication of our reports."
Related: As 'Missing Richard Simmons' Podcast Has Finale, Manager Says Fitness Guru Doesn't Want a 'Last Bow'
But Simmons' manager, Michael Catalano, said in a statement to NBC News: "People have a right to privacy, and just because someone is a public figure doesn't mean their right to privacy is gone. ...
"Richard is very glad get his side of the story out," Catalano said. "This has been going on for a long time."
Simmons alleges that he was a victim of "blackmail, extortion, and stalking" by his former assistant, Mauro Oliveira, who was out to "destroy" his "career and reputation."
According to the complaint, Simmons said Oliveira approached the publications at least three times with "untrue" stories surrounding Simmons' retreat from the limelight in exchange for "a profit."
These stories included Simmons' being "frail, weak and spiritually broken," "being held hostage by his housekeeper" and alleging he is undergoing sex change surgery.
"While pitching around these ideas, Mr. Oliveira was simultaneously blackmailing Mr. Simmons, sending him emails and threatening to destroy his reputation with damaging press coverage unless Mr. Simmons paid Mr. Oliveira to stop," the complaint said.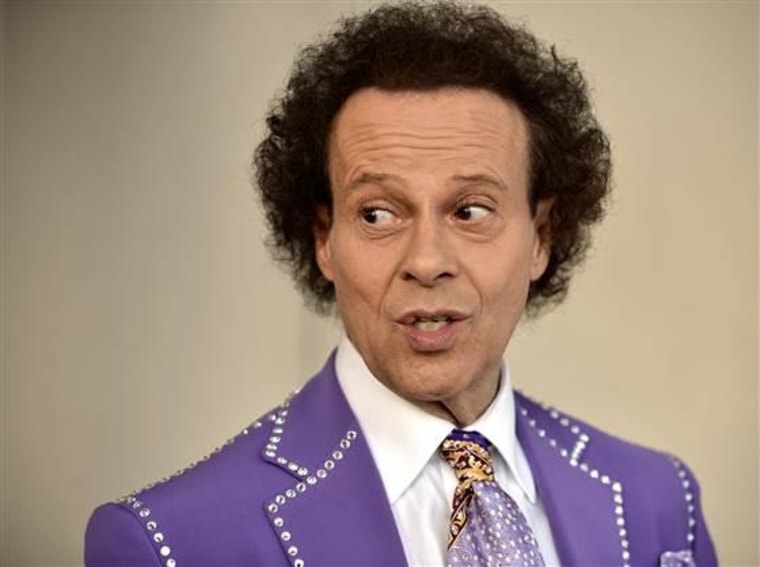 Simmons also alleges that the publications acted with "reckless disregard for the fact that the information provided by Mr. Oliveira was false and that he was not a credible or reliable source."
Simmons' unexplained absence from the limelight earlier this year sparked phone calls to authorities, an investigation by the New York Daily News and a slew of conspiracy theories — including a popular podcast called "Missing Richard Simmons," which delved into his personal life.
In a Facebook post last month, Simmons said he was not "missing," just a little under the weather.
"I'm sure I will be feeling good and back home in a couple of days," he wrote, adding: "This has reminded me that when you need help you can't be afraid to reach out and ask for it."