A mundane kitchen appliance has often been used by bombers around the globe to cook up terror.
New York police officials said at a press conference on Sunday afternoon that investigators found "some components indicative of an IED," or improvised explosive device, in what appears to a pressure cooker rigged to explode.
The discovery of that device followed an explosion just four blocks away, on West 23rd Street, around 8:30 p.m. Saturday — which injured 29 people.
Pressure cookers have long been used to build powerful IEDs, law enforcement officials told NBC News.
Related: 'An Act of Terrorism': Investigators Hunting for Clues in NYC 'Bomb' That Injured 29
Such devices are rigged by inserting different kinds of explosive materials into the cooker and attaching a blasting cap onto the cover.
One of the deadliest pressure-cooker bomb attacks was a series of train bombings in Mumbai, India, in July 2006, when militants from Lashkar-e-Taiba, a group sympathetic to al-Qaeda, killed more than 200 people and injured 700 more, officials said — although the group denied responsibility.
At Christmastime in 2000, French police thwarted an al-Qaeda terrorist attack in Strasbourg that was set to use a pressure cooker, and the devices soared in popularity after that, being used in numerous deadly attacks in Afghanistan, Pakistan and India.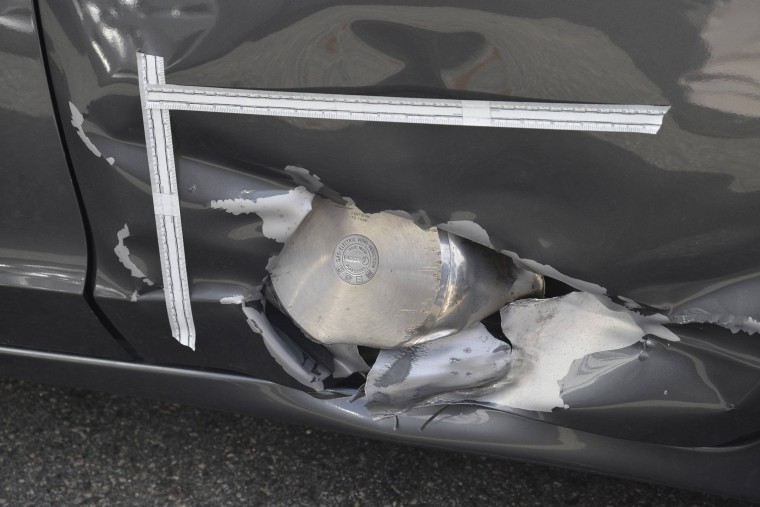 By 2004, U.S. officials were so concerned with the potential of similar attacks that the Department of Homeland Security issued an "information bulletin" on the "Potential Terrorist Use of Pressure Cookers." It warned that al-Qaeda training camps were teaching a sprawling network of jihadists in how to convert pressure cookers into IEDs.
The three-page bulletin provided a lot of detail on how pressure cookers are used to make IEDs and how they can be detonated "using simple electronic components including, but not limited to, digital watches, garage door openers, cell phones or pagers."
"The size of the blast depends on the size of the pressure cooker and the amount of explosive placed inside," the alert said, instructing first responders and others to be on the lookout for them and to approach them with extreme caution.
"As a common cooking utensil, the pressure cooker is often overlooked when searching vehicles, residences or merchandise crossing the U.S. Borders," according to the alert.
In July 2010, al-Qaeda's affiliate in Yemen published an article titled "Make a Bomb in the Kitchen of Your Mom" in the first edition of its glossy new magazine, Inspire.
The magazine, which was widely circulated online, included step-by-step instructions on how to make a pressure cooker bomb, with the goal of encouraging "lone wolf" attacks against the United States and its allies.
That same month, DHS issued an "information bulletin" to warn authorities again of the dangers of pressure cookers as bombs, noting that they had been used "frequently" in numerous South Asian countries, where they were also commonly used for cooking.
"Because they are less common in the United States, the presence of a pressure cooker in an unusual location such as a building lobby or busy street corner should be treated as suspicious," the bulletin said.
"Terrorists can exploit the innocuous appearance of easily transportable items such as pressure cookers to conceal IED components," it added. "Placed carefully, such devices provide little or no indication of an impending attack."
Among the warning signs that pressure cookers had been reconfigured into IEDs: protruding wires or fuses, unusual smells, such as chemical odors, and wetness or unusual stains on a container, the DHS bulletin said. Another warning sign the bulletin advised is an apparent abandonment of a pressure cooker in a high-traffic or otherwise strategic location.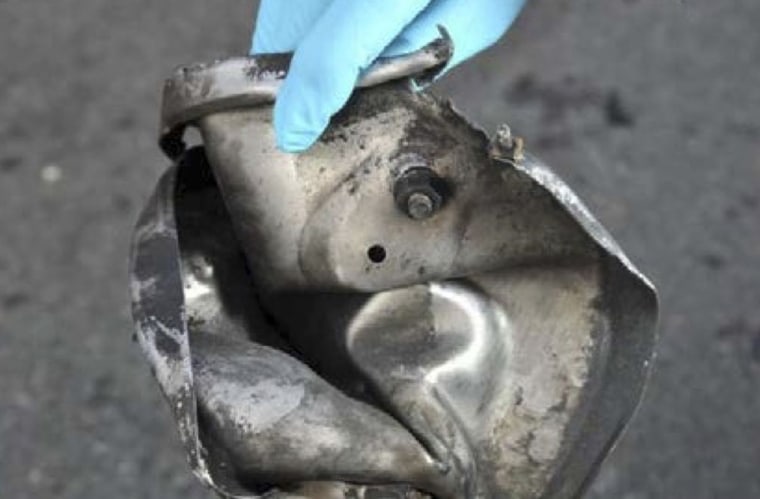 In July 2011, a Army private at Fort Hood, Texas, was arrested for planning to blow up a restaurant popular with soldiers. Authorities found pressure cookers and bomb-making materials in Naser Jason Abdo's hotel room, along with evidence that he'd used the al-Qaeda magazine article as a blueprint. He was convicted and sentenced to life in prison.
And at his 2015 trial, the surviving suspect in the deadly Boston Marathon bombings, Dzhokhar Tsarnaev, admitted that he and his brother learned to make the two pressure cooker bombs they planted at the race from the Inspire magazine article, as well.