In the hours after the shooting at a private Christian school in Nashville on Monday, some conservatives rushed to blame the massacre on the suspect's gender identity, connecting the tragedy to their national crusade against transgender rights.
Little is so far known publicly about the motives of the shooter, whom police identified as a transgender former student of The Covenant School who resented having to attend the facility.
Six people were killed, including three 9-year-old students and three staff members. The shooter was killed by police, who are still investigating.
As Republicans across the country move to ban trans literature from school libraries, pass laws outlawing gender-affirming care for trans youth and prepare to campaign on fighting against "woke" values on gender and sexuality, the combination of a trans shooter at a Christian school sparked a firestorm as social conservatives claimed vindication.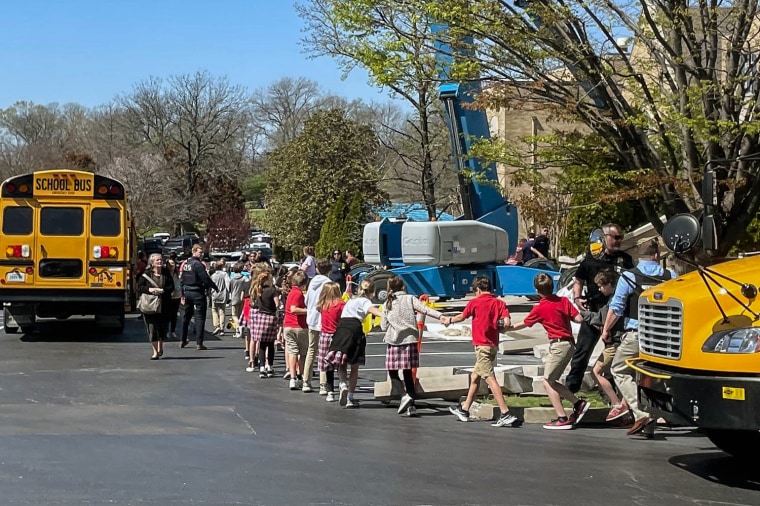 "Transgender killer targets Christian school," the cover of the Rupert Murdoch-owned New York Post blared in giant letters, while the #TransTerrorism hashtag trended on Twitter.
There have been dozens of mass shootings this year, and researchers have found that 98% of such attacks are carried out by men. But some far-right politicians and activists used the Nashville shooting to baselessly claim there is an "epidemic of trans/non-binary mass shooters," as Donald Trump Jr. put it on Twitter.
Some conservatives including Rep. Marjorie Taylor Greene, R-Ga., and Fox News host Laura Ingraham suggested hormones like testosterone and medications for mental illness were a factor, despite no public information about whether the shooter was taking such drugs.
"Everyone can stop blaming guns now," Greene tweeted.
Sen. JD Vance, R-Ohio, whose campaign last year focused in part on conservative cultural grievances, said on Twitter that if "a trans shooter targeted a Christian school, there needs to be a lot of soul searching on the extreme left. Giving in to these ideas isn't compassion, it's dangerous."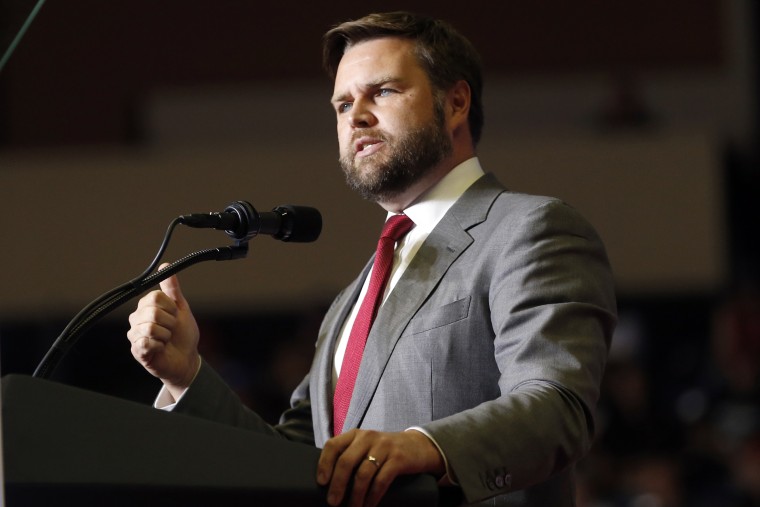 Advocates for transgender inclusion, meanwhile, warned that the incendiary reactions would lead to an escalation of attacks on LGBTQ rights.
Kim Spoon, an activist who has protested new Tennessee laws targeting transgender health care and drag performances, said she didn't recall many politicians declaring that there was something wrong with all cisgendered, white men after other mass shootings.
"This has nothing to do with gender," she said. "It's easy access to guns."
The online debate took on a familiar pattern, with Democrats arguing for more gun restrictions and conservatives blaming other factors — in this case, gender identity.
Sen. Chris Murphy, D-Conn., wrote on Twitter, "Some of the things being said about trans people on this platform tonight are so vile," and followed up by retweeting a commentator who wrote simply, "It's the guns."
Charlie Kirk, the founder of the powerful conservative group Turning Point USA, countered that argument, writing on Twitter, "Instead of banning 'assault rifles' we should ban gender affirming care for kids."
Shannon Watts, founder of Moms Demand Action, which promotes stricter gun laws, said it seemed "the list of what gun extremists have blamed for mass shootings keeps growing: violent video games, mental health, not enough doors, too many doors, and now gender identity."
"What they don't want to talk about is that only in America is a shooter able to get their hands on the assault weapons — one equipped with an arm brace — that were used to commit this atrocity," she said.
House Republicans are trying to roll back a new Bureau of Alcohol, Tobacco, Firearms and Explosives rule to regulate controversial stabilizing braces, one of which appeared to be used in the Nashville shooting. And a GOP bill before the Tennessee Legislature would loosen the state's gun laws, lowering the legal age to obtain a permit to carry a firearm from 21 to 18 and allowing permit holders to carry assault-style rifles in public.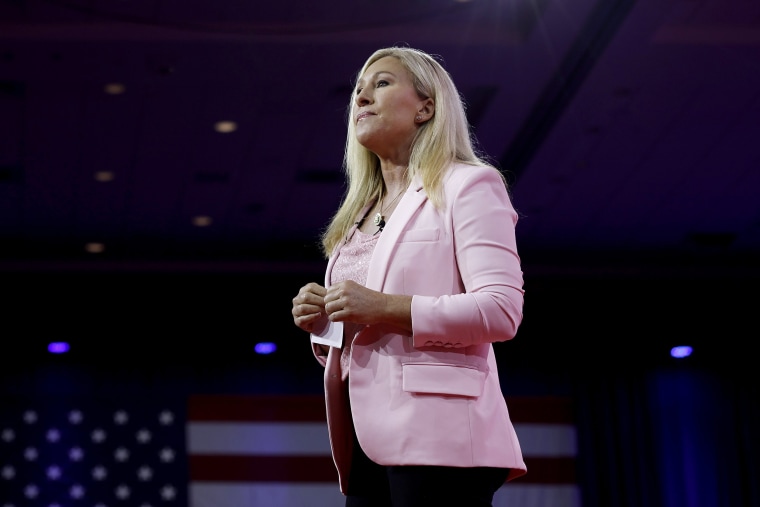 At the same time, several GOP-controlled state legislatures — including in Tennessee — recently have taken steps to limit access to gender-affirming medical care, criminalize transgender performances and ban discussions and books about transgender people from schools.
Former President Donald Trump opened his re-election campaign with a promise to punish doctors who provide gender-affirming care to minors, which he equated to "child abuse" and "child sexual mutilation." And at the Conservative Political Action Conference last month, the Daily Wire host Michael Knowles called for the eradication of "transgenderism" from society.
Anti-trans backlash had already begun trickling down to local levels hours after the shooting. 
At a tense Tennessee school board meeting Monday evening, a mother cited the shooting in Nashville in her call for the district to ban what she called "satanic" library books depicting sexual relationships and LGBTQ people.
"We just had a young man who has fooled himself into thinking he was a woman kill six people," the woman said, incorrectly describing the suspect's gender. "If that is not a testimony of how messed up this whole trans strategy is … then I don't know what is."
Spoon, the local progressive activist, attended the school board meeting in Clinton, Tennessee, a few hours from Nashville.
The anger in the room as parents called for books to be pulled from shelves felt primal, she said, different from previous board meetings.
"They've been saying for months, 'We are worried about children,'"  Spoon said. "'We're protecting the children from these drag queens.' Now they're seizing on this to say, 'See, told ya.'"
While condemning the shooting, she said she's afraid the rhetoric in its aftermath will lead to retaliatory violence targeting transgender people.
"I didn't sleep at all last night," Spoon said. "I'm worried after reading all these hateful comments."