Murdered UNC Charlotte student Riley Howell's family and longtime girlfriend said they are "beyond proud" of his sacrifice.
But they are grappling with how to go on without him.
Riley Howell, 21, was one of the two students killed in a campus shooting Tuesday at the University of North Carolina at Charlotte that also left four other students wounded.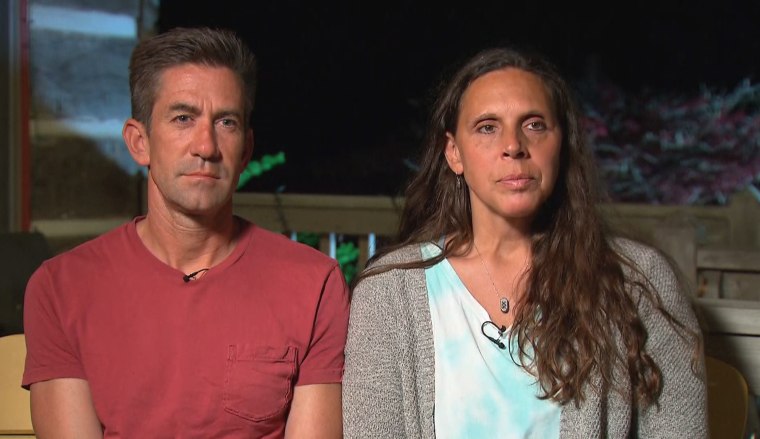 Charlotte-Mecklenburg Police Chief Kerr Putney hailed the environmental studies major as the "first and foremost hero" of the shooting, saying he "took the fight" to the alleged gunman and got him "off of his feet." That gave the police crucial time to close in on the suspected shooter, police said.
"We are just beyond proud of what he was able to do," Natalie Henry-Howell, Riley Howell's mother, told "Today." "While kids were running one way, our son turned and ran towards the shooter."
"If he was in the room when something like that was happening, and he had turned away, he wouldn't have been able to live with himself," his mom added.
Download the NBC News app for breaking news and politics
Younger brother Teddy, 14, agreed. "There was no question, there was no doubt that he would have done what he did," he said. "He put others before himself ... He always has."
Teddy said that while people around the country are now recognizing Riley Howell's courage, "he's always been my hero."
Riley Howell's sister Iris, 19, said his sacrifice was a perfect distillation of his character. "It didn't matter what happened to him as long as others got out" alive, she said.
Lauren Westmoreland, his longtime girlfriend, said she is also proud of the young man with whom she had talked about marriage.
But she said she is devastated.
"Just tell people you love them," she said. "That was the last thing that I got to say to him was that I loved him."