Thousands of Puerto Rico's coastal structures are vulnerable to future increases in sea levels, according to a new climate report released Friday.
Nearly 8,000 structures in the island's low-lying areas, as well as drinking water and sanitation pipelines, are said to be at risk by an increase in sea level of 1.6 feet. If that increase extends to 6.5 feet, more than 50,000 structures susceptible, resulting in approximately $11.8 billion in losses.
The major scientific report was issued by 13 federal agencies and mandated by Congress. It lays out the impact of climate change on the country by the end of the century. The 1,656-page assessment also breaks out the chain reaction it will have on areas in the U.S. Caribbean.
Under the "Intermediate-High to Extreme scenarios" laid out in the report, Puerto Rico is projected to lose 3.6 percent of total coastal land, directly impacting those critical infrastructures.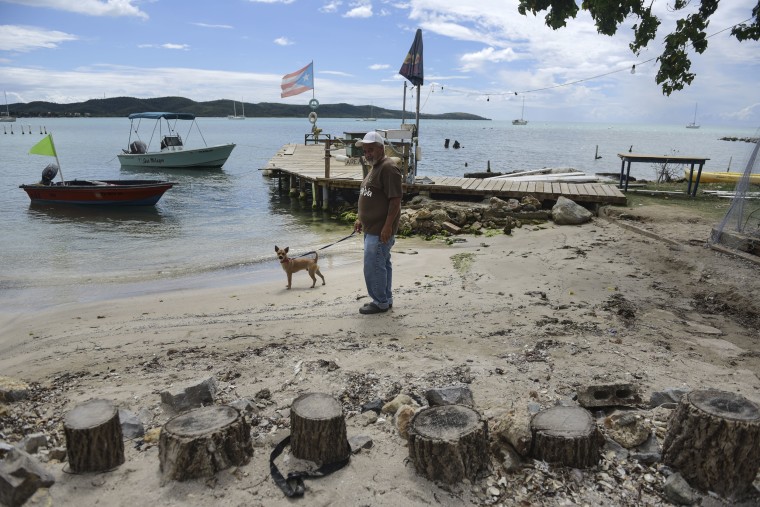 With nearly 62 percent of the island's population living in the 44 coastal municipalities, the damage of rising sea levels could also impact more than a million housing units.
The territory is still reeling from the widespread infrastructure damage left by Hurricane Maria in 2017. The government submitted a report to Congress in August requesting $139 billion as the amount it needs to recover, making it one of the most expensive hurricanes in U.S. history.
Thursday's report predicts that rising sea temperatures in the region will only increase the maximum intensity of hurricanes by the end of the century.
In response, the U.S. Fish and Wildlife Service and the Puerto Rico's Department of Natural and Environmental Resources have commissioned various wetland and dune restoration project along the sensitive, coastal areas as a "nonconstructional" solution to help reduce both coastal flooding and erosion.