The volunteer Oklahoma sheriff's deputy who killed an unarmed man during a gun bust last year said he doesn't expect to survive his four-year prison sentence.
"I'm pretty much been condemned," Robert Bates, 74, told NBC News from jail this month.
Bates said he didn't just regret shooting Eric Harris during a April 2, 2015, sting operation in Tulsa, which he called a "horrible mistake." He also said he wished he'd never offered to become a reserve deputy sheriff in the first place — a move he said was motivated by civic duty.
"I regret the whole thing. I regret that I ever decided to try to give something back to the community," Bates said.
Bates spoke to NBC News on June 6 from the Tulsa County Jail, where he'd been held since his May 31 sentencing, in which a judge handed down the maximum penalty recommended by jurors who convicted him of second-degree manslaughter. A few days after the interview, he was transferred to a state prison.
The shooting made national headlines and fed the uproar over police use of force that boiled over following the August 2014 police shooting of an unarmed black teenager in Ferguson, Missouri.
"It really served as part of the perfect storm," said Clark Brewster, Bates' attorney, referring to the unrest in Ferguson, Missouri, and Baltimore. "It was receiving virtual nightly coverage and it just fueled the local press and the fueled the activism in a way that I've never seen happen."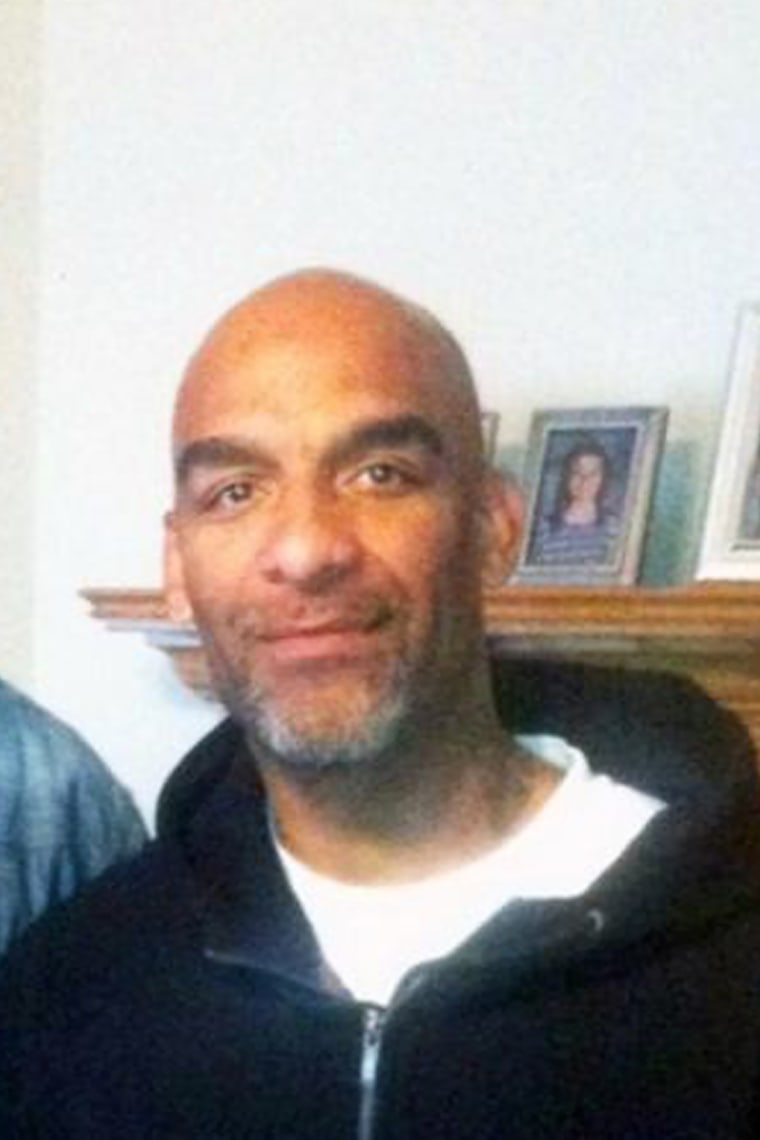 Bates, a retired self-made insurance executive who was a friend of Tulsa Sheriff Stanley Glanz, said that as an elderly reserve deputy he'd specifically asked that he not be put in a position in which there might be gunfire. He'd mainly been called on to photograph scenes of drug raids and transport suspects to police headquarters for questioning. He'd expected to do the same when Harris was caught in an undercover gun buy.
He said he was sitting in a car a quarter-mile from the arrest location when Harris ran. "And all of the sudden there he is in front of me," Bates recalled. Incorrectly thinking Harris had a gun on him, Bates said he intended to use a Taser to stun Harris as he grappled with officers. Instead, Bates pulled the trigger of his gun.
"I just made a mistake," Bates said. "It was an accident. I didn't do it on purpose. That's the one thing that has pretty much ruined my life."
Bates said he prayed that Harris' family would forgive him, and was surprised to hear his son and ex-wife take the stand at his trial and say they did.
Growing emotional, Bates said he would like to tell Harris' family "that I'm so sorry that it happened." But he doesn't think that will happen. "It keeps me up at night. I can't sleep," he said, crying.
He said he cried "all the time" over Harris' death.
But for Harris' family, regret only goes so far.
"Anything he says is not going to bring my dad back," said Harris' son, Aiden Fraley, 17.
He and Harris' brother, Andre, said they have forgiven Bates. But they feel actions should have consequences, and they argue Bates was not properly trained.
"I thought it was pretty outlandish and pretty incredible to have a 73-year-old running around with a badge and a gun supposedly chasing bad guys," Andre Harris said.
"I'm pretty much been condemned."
Bates said he suffers from an enlarged heart, and that at his age the four-year prison term was likely a death sentence.
"I'm probably done," he said. "I mean, I don't want to die in prison but I suppose it's a good possibility."
Harris' death led to an investigation that found an internal memo questioning Bates' qualifications as a volunteer deputy. The probe also found that Bates had donated thousands of dollars in cash, vehicles and equipment to the sheriff's office.
Following the shooting, an outside consultant hired to review the sheriff's office determined that the agency suffered from a "system-wide failure of leadership and supervision" and had been in a "perceptible decline" for more than a decade. The reserve deputy program was later suspended.
Bates downplayed his friendship with Glanz, saying it wasn't as close as the media portrayed. He said he'd done hours of training, including for the use of a Taser. And he said there was no exchange of favors in order to obtain the volunteer position.
Now he says he sleeps and prays a lot, trying not to replay the shooting in his mind.