Forty-four years ago, the Supreme Court made a surprise ruling in favor of a young attorney, declaring abortion legal nationwide. Sarah Weddington, the lawyer who argued Roe v. Wade, says now that her legacy — and the law itself— has never been more at risk.
Just 26 years old at the time, Weddington knew she was going against the odds as she fought on behalf of Norma McCorvey, the plaintiff known as Jane Roe in the landmark case. McCorvey had been denied an abortion in her home state of Texas, and Weddington, who hadn't done much legal work other than divorce cases and wills before representing McCorvey, ended up before the Supreme Court to argue the biggest women's rights case of the century.
Today, on the anniversary of the decision, Weddington feels as if the fight for women's reproductive rights is harder than ever.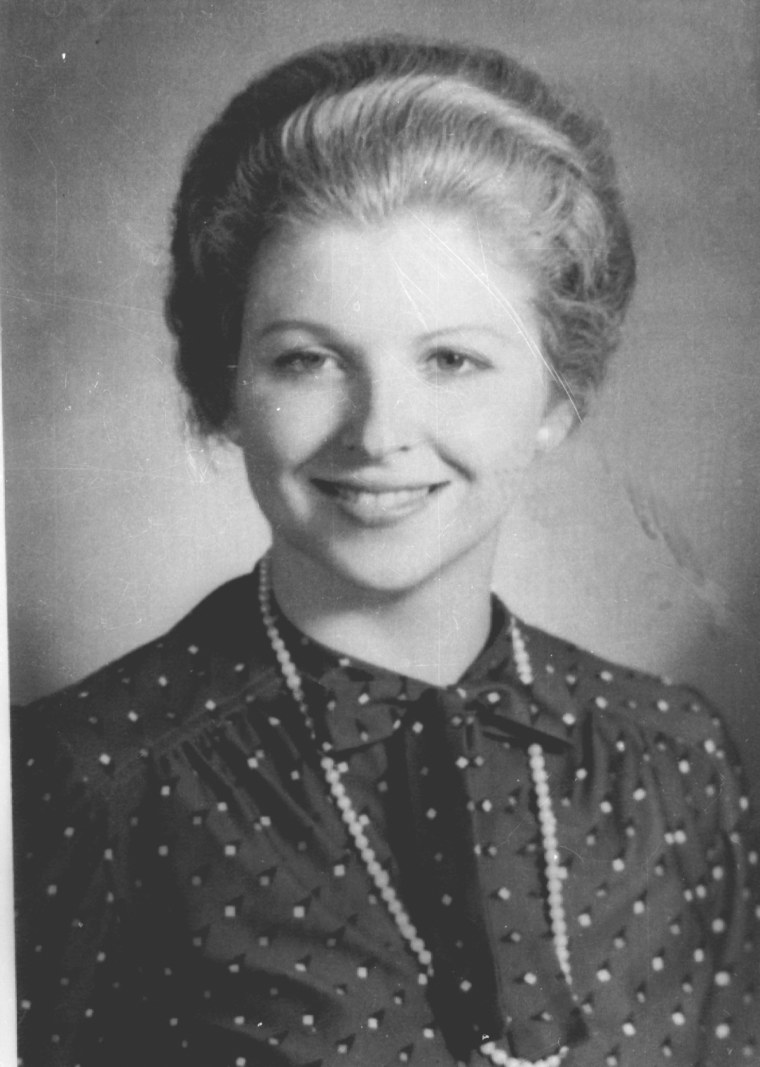 In addition to a president that's "basically opposed" to abortion, Weddington said, "there are far fewer outspoken pro-choice Republicans today than there were back in the '60s and in the early '70s."
"There were a lot of Republicans for choice, a number of Republican members of the state legislatures and Congress who were pro-choice. [Republican] President Ford and Mrs. Ford were both pro-choice. You had a considerable number of Republicans who were pro-choice. I can't name those Republicans today," Weddington told NBC News.
With the dawn of the Trump-Pence administration and Republican control of both houses of Congress, Weddington fears for the future of the law and women's health.
"I think everyone who cares about the Roe v. Wade issue and other reproductive rights is very concerned about what will happen," Weddington said.
Related: U.S. Abortion Rate Now at Lowest Level It's Been Since Roe v. Wade
Trump, who has pledged to choose anti-abortion rights justices, is already guaranteed at least one Supreme Court appointment following the death of Justice Antonin Scalia last year. In an unprecedented move, Senate Republicans led by Majority Leader Mitch McConnell spent months refusing to grant a hearing for then-President Barack Obama's pick, Merrick Garland, leaving the spot open for the new president.
While one additional conservative vote would not be enough to overturn Roe altogether, legal experts say that any additional vacancies in the nation's highest court could start to put the decision in jeopardy.
"There's no immediate threat to Roe v. Wade, even with a single Trump appointment to the court, but in the long run, with the possibility of a second or third Trump appointment, there is a substantial threat to the core of Roe v. Wade," Mark Tushnet, a professor at Harvard Law School, told NBC News.
Weddington and abortion rights activists have seen threats to Roe before — including the 1992 Supreme Court decision Planned Parenthood of Southeastern Pa. v. Casey.
While the case affirmed the basic findings in Roe, it gave states increased liberty to begin regulating abortion from the moment of conception, Carol Sanger, a law professor at Columbia University and author of "About Abortion: Terminating Pregnancy in the 21st Century," told NBC News.
"That just opened the door to all legislators who wanted to pour out legislation," Sanger said, citing state laws such as mandatory waiting periods, ultrasounds for women seeking abortion and laws regulating fetal remains.
But in June, the Supreme Court struck down one of the nation's toughest restrictions on abortion, a Texas law passed in 2013 that would have caused more than 75 percent of the state's clinics to shut down.
"I think the importance of that case is that the current majority on the court, including Justice Kennedy, is quite suspicious of these laws and unlikely to be receptive to them," Tushnet said.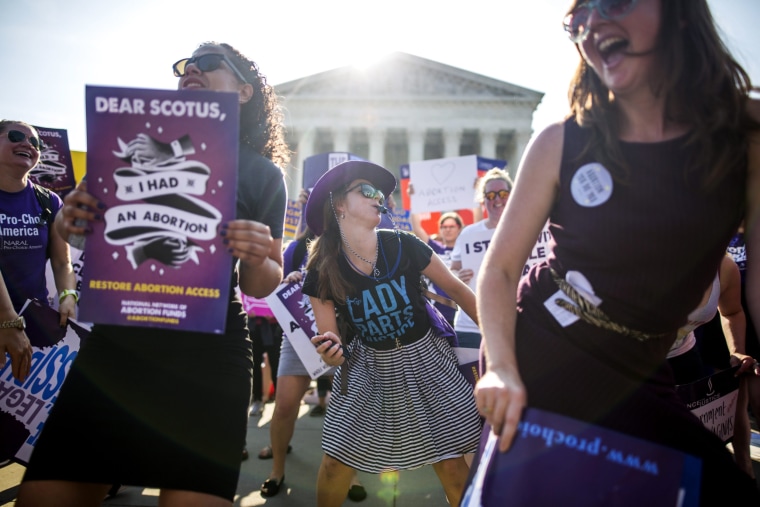 While a complete reversal of the Roe decision is unlikely in the near future, Tushnet and Sanger said, states could become emboldened to enact additional restrictions on abortion rights in a more conservative political climate.
Related: Shuttered: The End of Abortion Access Across Red America
"Roe doesn't have to be overturned to take us back to the good old bad days," Sanger said.
Sanger said one alarming trend to watch is states banning abortions after 20 weeks.
Nineteen states ban abortions at about 20-weeks post-fertilization, according to the Guttmacher Institute, with laws in effect in 16 of those states.
"The 20-week ban is so pernicious and not just because it's violating Roe," Sanger said, adding that she believes these bans violate the decision because a fetus is not viable at 20 weeks.
Weddington said if abortion restrictions continue to increase, many women could face having to travel hundreds of miles and to different states to get an abortion.
"Women will have to go across state lines and that, of course, is what they did before Roe v. Wade," she said.
Twenty-two states currently have six or more abortion restrictions, prompting the Guttmacher Institute to characterize those states as "extremely hostile to abortion rights." Elizabeth Nash, senior state issues manager at the Guttmacher Institute, told NBC News that "things have changed pretty dramatically since the 2000s."
In 2000, only 13 states were considered "hostile" to abortion rights while no state met the qualification of "extremely hostile," according to the group.
Sanger noted that soon after the Supreme Court's decision in June, the Texas Department of State Health Services approved new rules to require health care facilities to bury or cremate fetal remains. A federal judge has since delayed implementation of the rule until January 27, according to the Texas Tribune.
Sanger said anti-abortion rights activists could also increase attempts to push restrictions through agencies, as opposed to legislatures.
"In Texas, it started before the election — so they aren't afraid," Sanger said.
"It will become more and more common," she added.