A Michigan couple is standing by their adopted 15-year-old daughter after she allegedly conspired with her older boyfriend to kill them and stabbed her kid brother.
Prosecutors have charged Roksana Sikorski as an adult for the Oct. 17 attack, but her parents say she suffers from mental illness and was under the sway of 23-year-old Michael Rivera.
"I think she just thought this guy loved her and she wanted to do whatever he told her, and she was very vulnerable and she has a mental disorder and she needs help," Laurene Sikorski told NBC affiliate WDIV.
"I want to make sure she gets help."
The girl is being held on $1 million bond. She can see her parents but was ordered to have no contact with her siblings — including the 12-year-old brother who was stabbed in the throat. The boy survived.
The Sikorskis adopted all three children from Poland, where they lived in an abusive and neglectful home. "They suffered horribly," said the teen's lawyer, Leslie Posner.
Roksana was an ideal child who began to act out when she hit adolescence, according to Posner. She was diagnosed with attention-deficit disorder and post-traumatic stress disorder and put on medication, the attorney said.
Last spring, she met Rivera on Facebook, and her misbehavior spiked as she began sneaking around with him, Posner said. She ran away for a couple of days over the summer and was found at his house.
Her parents filed a statutory rape complaint against Rivera — which prosecutors now plan to dismiss "pending further investigation."
"The reason he wanted her to murder her family is the family was pursuing rape charges," said Posner.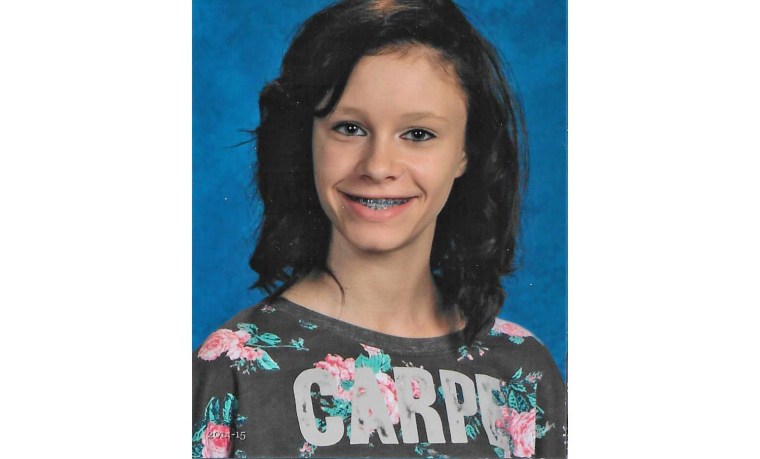 On the night of Oct. 17, according to prosecutors, Rivera allegedly planted himself outside the family's Plymouth Township home at around 2 a.m. and texted his underage girlfriend instructions on what to do.
"He was telling her how to cut the brother's jugular vein," the lawyer said.
The teen stabbed 12-year-old Lucas in the throat, then tried to knife her sister before fleeing the house. She was nabbed at Rivera's Detroit home and told cops that they were planning to marry, Posner said.
Rivera was arraigned Sunday on seven criminal counts, including conspiracy to commit murder. He does not yet have an attorney.
Prosecutors said they decided to charge Roksana as an adult because of the cold-blooded nature of the crime.
"Bluntly, it is rare for this office to charge a 15-year-old as an adult. However, the alleged facts in this case strongly warrant this decision. The alleged actions of this defendant and her co-defendant, to conspire to kill her entire family, are truly haunting," Wayne County Prosecuting Attorney Kym Worthy said.
Posner called the move "unthinkable" and said her client needs treatment, not a possible life sentence.
She believes the teen suffers from Reactive Attachment Disorder, which some experts say is more prevalent among adopted children. "For some reason, that night she got really carried away," she said.
She hopes to get the teen's case severed from Rivera's. "They're trying to make them look like Bonnie and Clyde," she said of prosecutors.
Posner said she was hired by the Sikorski parents.
"They're not going to throw her under the bus," she said.