A serial rapist and murderer who could be the first inmate put to death by the military in more than 50 years has lost his latest appeal.
Private Ronald Gray asked the Army Court of Criminal Appeals to vacate his death sentence, claiming he was incompetent to stand trial and had ineffective lawyers. He also challenged the whole notion of capital punishment and argued the death penalty is racially biased.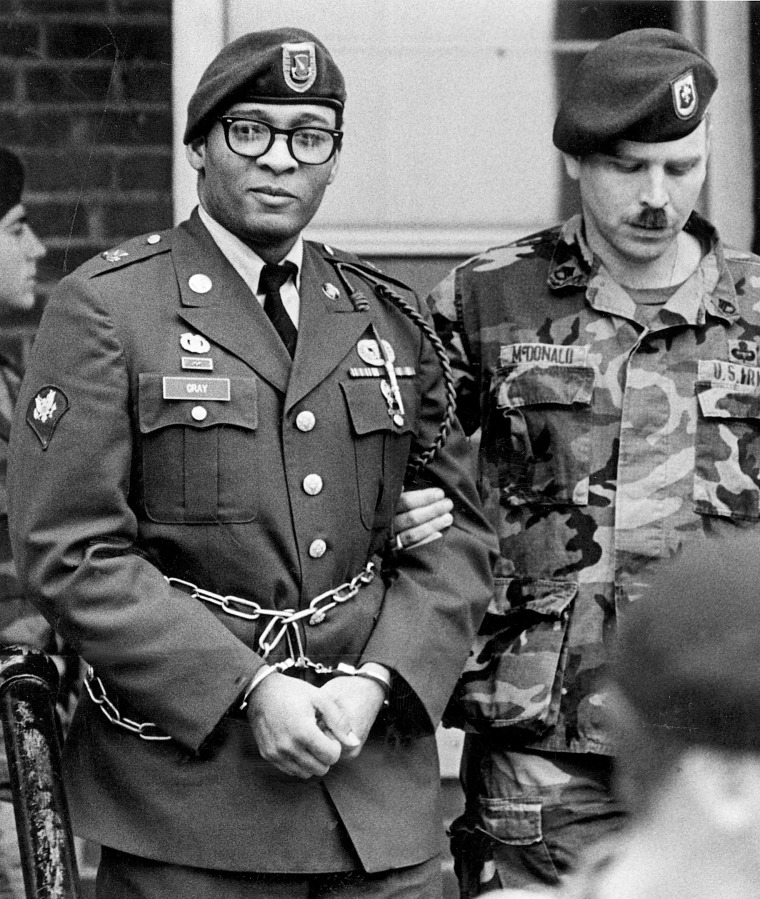 The appeals panel unanimously rejected his petition in a decision earlier this month that was first reported by the Fayetteville Observer.
"Pvt. Gray now has 30 days to file for reconsideration with the court or, alternatively, 20 days to petition for review at the next appellate level, the Court of Appeals for the Armed Forces," the Army said in a statement.
Gray's federal defender did not immediately respond to a request for comment.
The military cook, now 51, was convicted at court-martial in 1988 of murdering two women and raping a third and was sentenced to death. He also was sentenced to life after pleading guilty to killing two other women during a crime spree on and around Fort Bragg in Fayetteville, North Carolina, in 1986 and 1987.
Although President George W. Bush signed off on his execution in 2008, the case was held up in the civilian federal courts until late last year when a stay of execution was lifted. His appeals in military court have to be exhausted before a date can be set for what would be the military's first execution since 1961.
Ed Bowman, whose 23-year-old daughter Kimberly Ann Ruggles was stabbed to death, said it was a relief to hear Gray's latest appeal was turned down.
"He should be executed and dragging it out and dragging it out is absolutely insane," he said. "He should have been dead a long time ago. There's a lot of people been waiting a long time to see this man die."