A "massive" search was underway early Sunday for a 4-year-old girl who was reportedly kidnapped from a reservation in northeast Montana.
Maci Lilley was reported missing Friday in Wolf Point on the Fort Peck Indian Reservation. Witnesses told authorities a man took Maci against her will from a park where she had been playing, according to NBC Montana.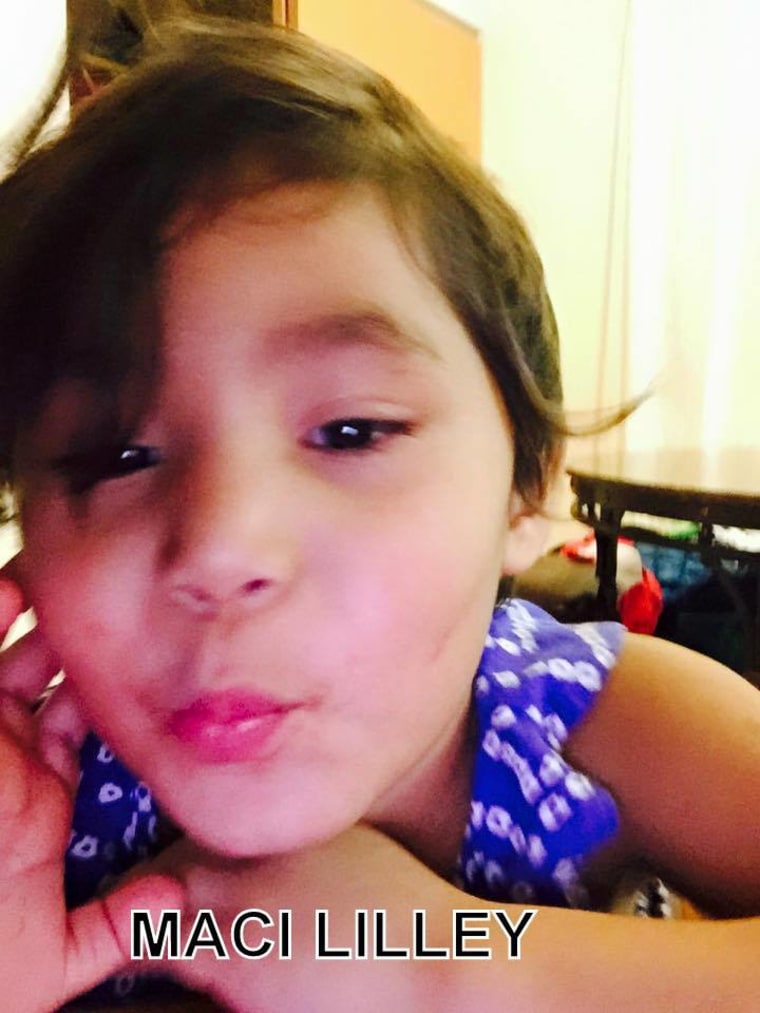 The Roosevelt County Sheriff's Office said a suspect, 20-year-old John Lieba, has been taken into custody but Maci was still missing.
"Law enforcement is doing everything in their power to find Maci and bring her home," the sheriff's office said in a statement early Sunday. "She is our number one priority and no effort is being spared."
The FBI has assumed control of the investigation and a number of agencies from Border Patrol to Tribal Police were assisting in the search, the sheriff's office added in an earlier statement.
It said authorities were "following up on every lead" and going "house to house" in a "massive law enforcement response" to find the girl. Military and private aircraft also were assisting in the search.