A member of the women's rowing crew team from the College of the Holy Cross in Massachusetts was killed in a Florida car accident on Wednesday, police said.
A red Dodge pickup truck and a passenger van carrying team members collided at about 7:30 a.m., according to police in Vero Beach, on the state's east coast, about halfway between Daytona Beach and Fort Lauderdale.
The victim was a female student who turned 20 this week, police said. The school identified her as sophomore Grace Rett, of Uxbridge, Massachusetts.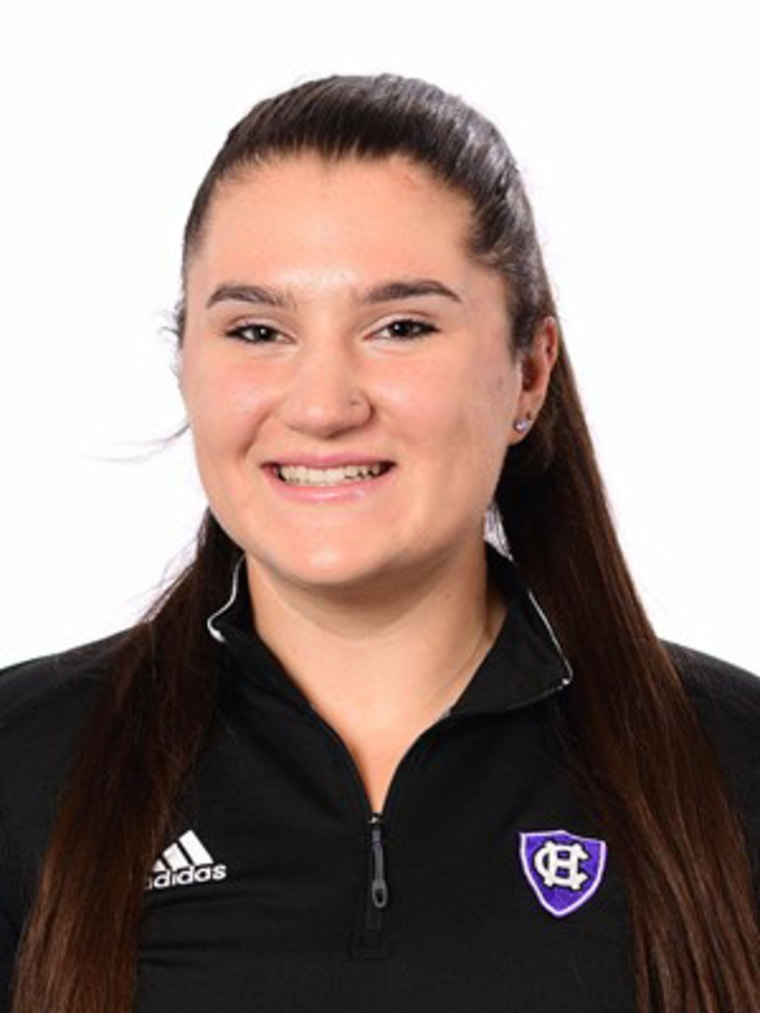 There were two vans carrying Holy Cross athletes, going south on Indian River Boulevard, police said. The pickup truck was going north on Indian River and it collided with the lead Holy Cross van as both vehicles approached the Merrill P. Barber Bridge, police said.
Both vehicles had green lights.
"The front right passenger of the van is the deceased," police Chief David Currey told reporters. "She turned 20 years of age yesterday."
The victim was wearing a seat belt, authorities said. A dozen other people, in addition to Rett, were injured in the accident, police said.
No criminal charges were immediately filed, and alcohol is not believed to be a factor, according to Currey.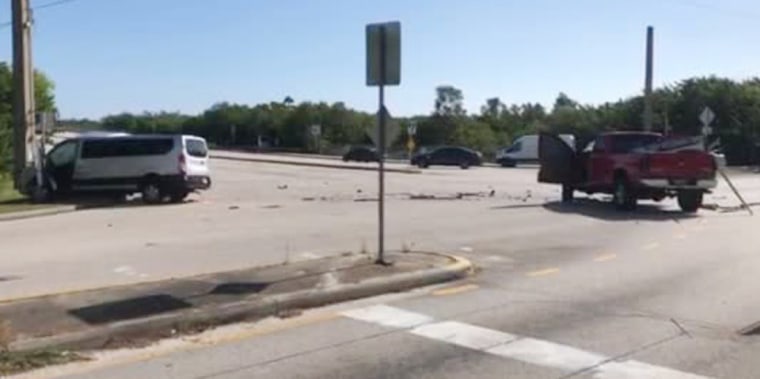 Holy Cross is a Jesuit liberal arts college in Worcester, Massachusetts, with about 3,100 students.
"Grace was a light to all who knew her," Holy Cross Dean of Students Michele Murray told reporters in Worcester. "She was incredibly passionate and hard working."
Only three weeks ago, Rett set a world record for continuous indoor rowing by a woman 19 or younger, going for 62 hours and three seconds.
"This is a terrible loss for our community," said Murray, choking back tears. "This is a terrible shock. My thoughts are really with Grace's family and her teammates."
Six students and the head coach were still in the hospital as of late Wednesday afternoon, according to Murray.
One of the injured Holy Cross athletes was freshman Maggie O'Leary, the daughter of Waterbury, Connecticut Mayor Neil O'Leary, according to his office.
The Crusaders rowing team was in Florida training for its upcoming season, which begins on April 4 with a match-up in Worcester against Colgate.
Chief Currey said his 21-year-old daughter recently graduated from college and the death of a young victim was particularly hard to take.
"It hits home, you know, any time we deal with things like that," said Currey. "We have newer officers, younger officers that have younger children. When we deal with things where younger children are victims, it hits home."
Holy Cross postponed a men's basketball game, between the Crusaders and Army, that had been set to tip off at 7 p.m. in Worcester. It's been rescheduled for Thursday at 2 p.m.