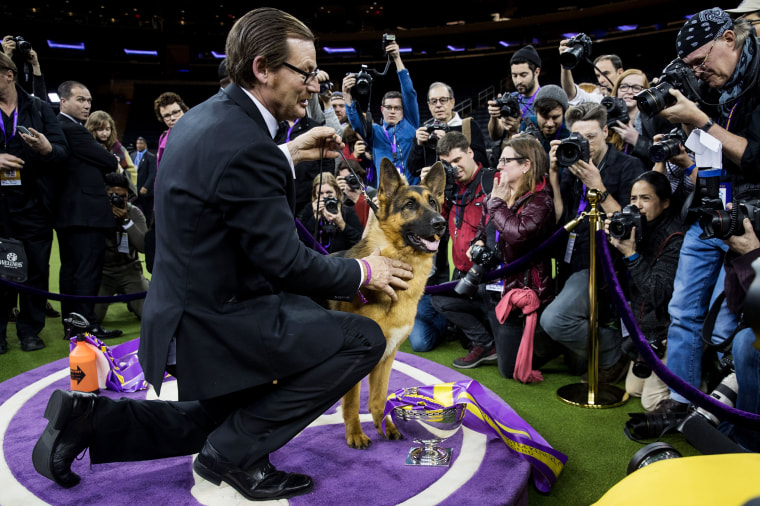 NEW YORK — Quite a rally for Rumor — a commanding comeback for German shepherds, too.
Rumor was crowned America's top dog Tuesday night when, a year after a near miss, she came out of retirement to win best in show at the Westminster Kennel Club.
Cheered loudly all around the ring by a packed crowd at Madison Square Garden, and clearly the crowd favorite, she's just the second German shepherd to win the event that began in 1877.
"Unbelievable," handler and co-owner Kent Boyles said.
In a year that's seen lots of late, startling twists in sports — think Patriots, Cubs and Cavaliers — Rumor pulled a shocker. She'd been at home in Wisconsin for months, a house pet headed toward having puppies, when she suddenly jumped back into the show ring in January.
PHOTOS: Top Pooches Fetch Prizes at Westminster Dog Show
Boyles is a fan of the Green Bay Packers and star quarterback Aaron Rodgers. Seeing a pet go from the couch to this top prize, heck, that's a dog world Hail Mary.
Rumor beat out a Norwegian elkhound, a Pekingese, a miniature poodle, an Irish setter, a boxer and a Norwich terrier in the final ring. The Irish setter called Adrian finished second.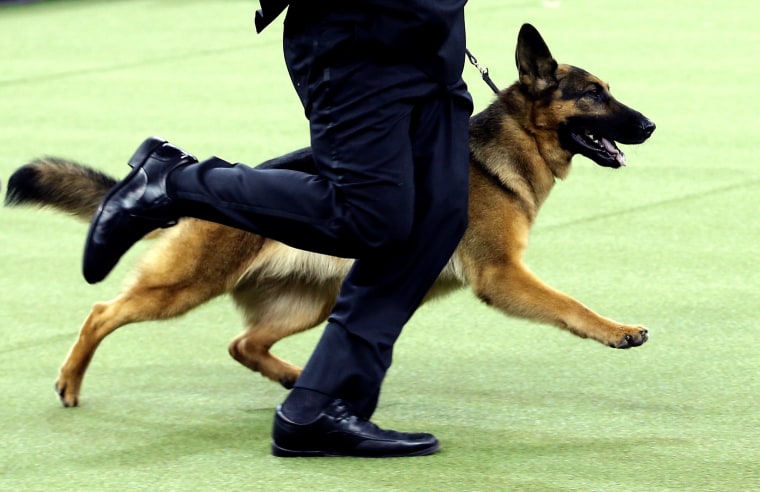 "The German shepherd standard talks about quality and nobility," judge Thomas Bradley III said. "When you recognize it, it hits you at home, and that's what it really is. She is just magnificent."
The 5-year-old Rumor is named for the Adele hit song "Rumor Has It." This was the 104th career win for Rumor, and earlier in the day, Boyles said that this would definitely, for real, be her last major show.
"She's going to be relaxing for a while," Boyles said after the win, but ultimately, there are "puppies in her future."
Rumor joined the fittingly named Manhattan in 1987 as the only German shepherds to go best in show at the Garden.
There were nearly 2,800 dogs entered in the 141st Westminster canine competition, spread across the 202 eligible breeds and varieties.