A new push for gun control in Springfield, Illinois' capitol, had David Campbell feeling angry and powerless.
"It's time to take stand," he told himself.
Campbell, a small print shop owner who is a member of the Effingham County Board in rural southern Illinois, was upset that Chicago-area lawmakers 200 miles away were seeking statewide curbs on gun buying. He felt the proposed measures, including raising the age and lengthening the waiting periods for purchasing certain semi-automatic weapons, disregarded the proud tradition of firearm use outside the city and its suburbs.
So he did the only thing he could: He wrote a resolution.
Cribbing from a similar measure another rural county had recently passed, Campbell's motion called the Illinois General Assembly's pending gun-control proposals unconstitutional and demanded that state lawmakers abandon them. Campbell ran the draft by the local prosecutor, Bryan Kibler, who wryly suggested adding language that labeled their county a gun "sanctuary" where county employees would be prohibited from enforcing unconstitutional gun laws. The word was a nod to language used by left-leaning cities like Chicago that refused to comply with the federal government's request for help detaining undocumented immigrants.
This was a way to thumb their noses at all of that.
"Heck, yeah," Campbell told Kibler.
On April 16, the Effingham board adopted the resolution. Local news media picked it up, then conservative news sites and gun blogs. Campbell and Kibler appeared on "Fox and Friends." Before long, counties across southern Illinois began passing their own versions of the resolution — 16 at last count.
A full-blown backlash was underway, mirroring others that have sprouted in parts of America where rural citizens feel pushed around by metropolitan gun control advocates. That includes Oregon, where Portland-based petitioners are pursuing a November ballot initiative, proposed after the Feb. 14 school shooting in Parkland, Florida, that would ban certain semi-automatic firearms. In response, gun rights activists in 10 Oregon counties are seeking to put measures on November ballots saying they can ignore gun laws sheriffs deem unconstitutional — provisions that already exist in four counties.
"Rural areas are losing political power because of population decline, and urban and suburban communities want to come up with solutions to gun violence that infringe on the ways of life of rural areas, and that ticks us off," Kibler said.
But it's not yet clear whether these measures are purely symbolic or could truly undermine new gun control efforts across the country. Even proponents acknowledge that their legality is untested. And while they are touted as providing sanctuary for gun owners, they don't go as far as the better-known, and more effective, immigration sanctuary laws that cities and states have used to resist the federal government's efforts to track down people who are in the country illegally.
'We feel our life is ruled by the bigger cities'
Advocates for the gun sanctuary measures describe their work as part of a budding movement. Oregon and Illinois organizers say they've been contacted by people in California, Colorado, Utah and Washington state who want to adopt their tactics.
"We are all feeding off each other," said Rob Taylor, one of the leaders of the Oregon campaign. "We feel our life is ruled by the bigger cities. Their vote always overrides the rest of us."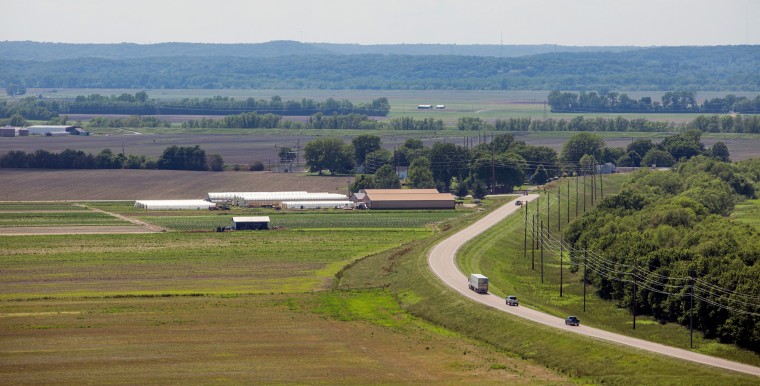 Gun-rights scholars say the local measures are meaningful, no matter their immediate legal impact.
David Kopel, research director at the libertarian Independence Institute in Denver, said he saw the efforts as part of a history of "local resistance to oppression from higher levels of government" that dates to the early days of the republic.
"When Effingham County or other counties say, 'We're not going to let our law enforcement officers be used to enforce harsh new anti-gun laws enacted by the state legislature,' that's more than symbolic, because the enforcement work has to be done by local officers if it's going to be effective at all," Kopel said.
George Mocsary, an assistant law professor at Southern Illinois University, said the Illinois resolutions — which protest bills pending in the state legislature that seek to ban bump stocks, large-capacity magazines and body armor, in addition to raising the age for some semi-automatic weapon purchases — reflected a widely held belief in the conservative downstate region that powerful, and more liberal, lawmakers in Chicago and Cook County were trying to solve a local murder problem with regulations that would affect life in places where there isn't much gun violence.
"There's an attitude and opinion around here that Cook County shouldn't come over here and start restricting our rights," Mocsary said. "It should focus on keeping its own house in order, and if it can't, it shouldn't impose rules on parts of the state that have nothing to do with what's going on there."
Mocsary added that the resolutions could dissuade local police and county sheriffs — who are elected and generally more independent-minded — from enforcing the laws.
Sheriffs around the country have said in the past that they would not enforce gun laws they saw as unconstitutional.
'None of them do anything'
Critics, however, see the measures as little more than words.
"None of them do anything, actually," said Michael Boldin, executive director of the Tenth Amendment Center, which helps state and local governments fight what it calls federal overreach by ignoring laws on guns, marijuana, surveillance and health care.
Boldin disagrees with calling the Illinois and Oregon efforts "gun sanctuary" measures because, he says, they don't go as far as the immigration sanctuary laws they were named after.
Most immigration sanctuary laws, passed by cities and states across the country, prevent local officials from helping federal agencies detain undocumented immigrants. But the Illinois resolutions do not have the force of law, so it's unclear whether local law enforcement authorities would choose to follow their guidance. And the Oregon ordinances, Boldin said, rely on a sheriff to determine if a gun law is unconstitutional and whether it should be enforced.
Some Oregon sheriffs, even those who oppose gun control measures, have expressed skepticism about their power to decide what is unconstitutional, and have raised concerns about making their county governments vulnerable to lawsuits.
In Illinois, local police agencies have not taken a public stand on the resolutions. The Illinois State Police has said the resolutions won't change its commitment to enforcing all state laws. The executive director of the Illinois Sheriffs' Association, Jim Kaitschuk, said the "gun sanctuary" resolutions do not compel sheriffs to do anything.
Only one sheriff in southern Illinois, Neal Rohlfing of Monroe County — where the county board passed a "gun sanctuary" resolution on May 7 — has said publicly that he will not enforce gun control bills passed by the state.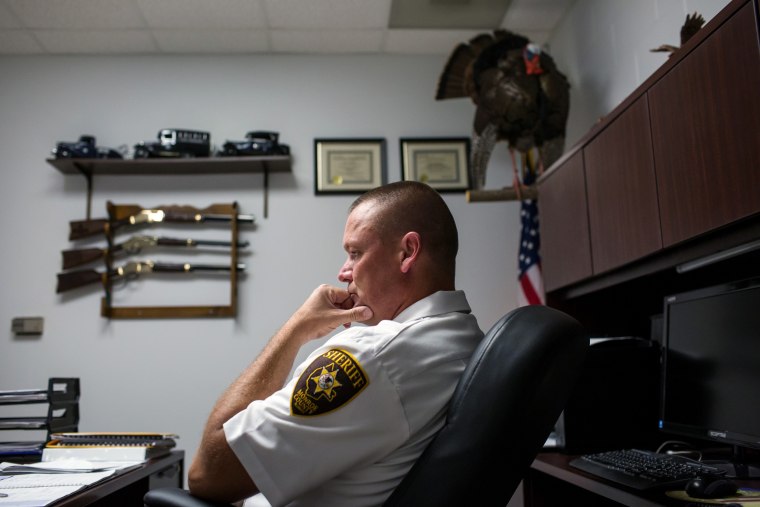 Kibler, the state's attorney in Effingham County, said that it's also a question of getting local prosecutors onboard. In the past, he has chosen not to prosecute some people charged with violating Illinois laws against keeping shotguns in car racks while driving through the state from elsewhere. He suggested he could do the same if the bills protested in the county resolutions become law.
"It's prosecutorial discretion," Kibler said.
'It energizes the activists'
In Illinois, state lawmakers have yet to vote on the bills targeted by the southern counties' resolutions; the General Assembly's current session is scheduled to end May 31. In Oregon, the battle could continue until November, as organizers collect signatures to put "Second Amendment preservation" ordinances on county ballots while gun-control advocates do the same for their proposed ban on semi-automatic weapons.
Dave Workman, senior editor at the Second Amendment Foundation, an organization that advocates for gun rights, said he wouldn't be surprised if the county efforts caught on elsewhere in the country, if only as a way to rally gun supporters during the midterm elections.
"What this really does is engage your people," Workman said. "It energizes people out there to say, 'Hey, someone is sticking up for our rights,' and gets them involved, makes them want to go out and vote and become a local activist in their community."
That's true for David Campbell, the Effingham County Board member, who spends his days tracking the spread of "gun sanctuary" measures and fields emails from supporters around the country.
"We're looking for strength in numbers," he said.