U.S. intelligence has collected information that Russia is considering turning over Edward Snowden as a "gift" to President Donald Trump — who has called the NSA leaker a "spy" and a "traitor" who deserves to be executed.
That's according to a senior U.S. official who has analyzed a series of highly sensitive intelligence reports detailing Russian deliberations and who says a Snowden handover is one of various ploys to "curry favor" with Trump. A second source in the intelligence community confirms the intelligence about the Russian conversations and notes it has been gathered since the inauguration.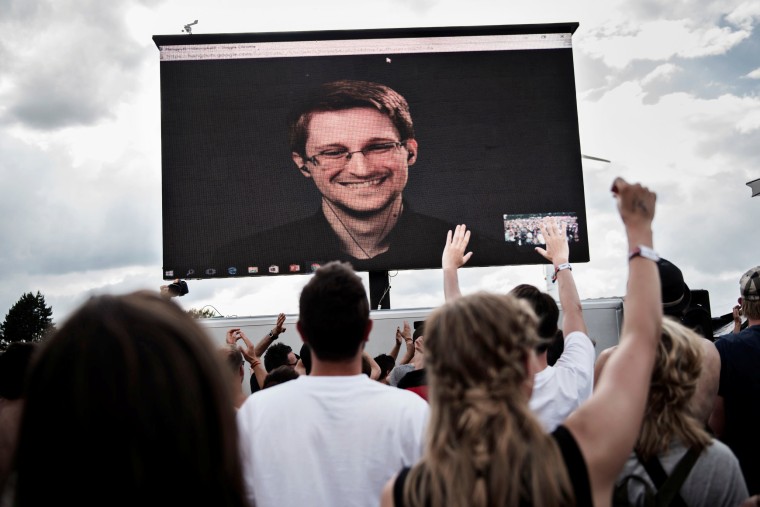 Snowden's ACLU lawyer, Ben Wizner, told NBC News they are unaware of any plans that would send him back to the United States.
"Team Snowden has received no such signals and has no new reason for concern," Wizner said.
Snowden responded to NBC's report on Twitter and said it shows that he did not work with the Russian government.
"Finally: irrefutable evidence that I never cooperated with Russian intel," Snowden said. "No country trades away spies, as the rest would fear they're next."
Snowden's Russian lawyer, Anatoly Kucherena, reacted to the report with dismay.
"There are no reasons to extradite Edward Snowden to the U.S.," Kucherena said, according to TASS, the state-owned news agency. "This is some kind of speculation coming from so-called US special service sources. I think this topic was and remains on the political plane in the U.S., but it's American special services that are puppeteering this story with sporadic information plants."
"There is not the slightest reason to raise or discuss this topic in Russia," Kucherena said.
Russia, he said, does not sell people. "The Snowden issue cannot be a bargaining chip on any level, neither political nor economic," he said, according to the news agency.
Former deputy national security adviser Juan Zarate urged the Trump administration to be cautious in accepting any Snowden offer from Russian President Vladimir Putin.
"For Russia, this would be a win-win. They've already extracted what they needed from Edward Snowden in terms of information and they've certainly used him to beat the United States over the head in terms of its surveillance and cyber activity," Zarate said.
"It would signal warmer relations and some desire for greater cooperation with the new administration, but it would also no doubt stoke controversies and cases in the U.S. around the role of surveillance, the role of the U.S. intelligence community, and the future of privacy and civil liberties in an American context.
"All of that would perhaps be music to the ears of Putin."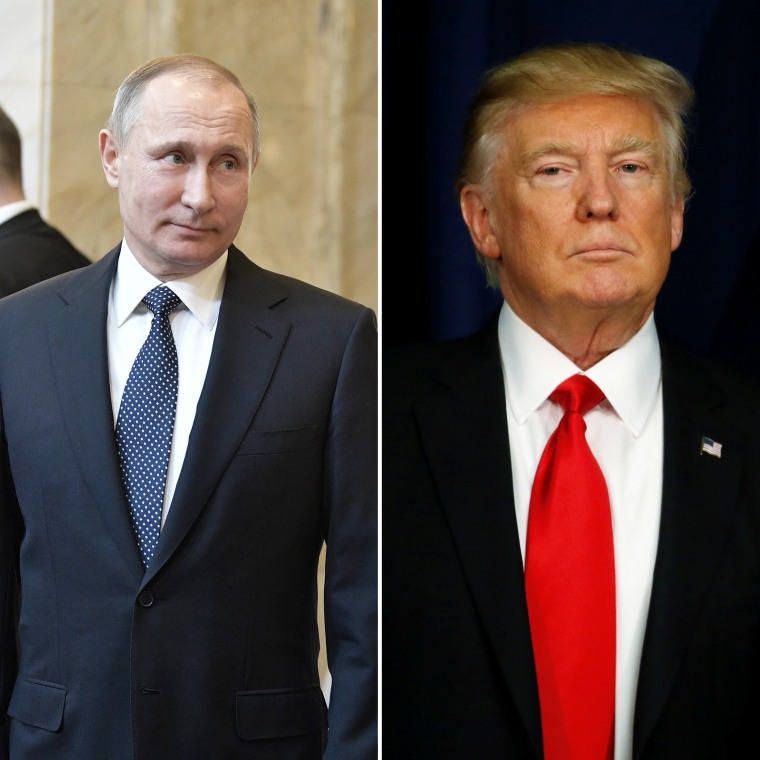 The White House had no comment, but the Justice Department told NBC News it would welcome the return of Snowden, who currently faces federal charges that carry a minimum of 30 years in prison. Putin spokesman Dmitry Peskov said talk about returning Snowden is "nonsense."
If he were returned to American soil, Snowden — a divisive figure in America who is seen by some as a hero and others as treasonous — would face an administration that has condemned him in the strongest terms.
"I think he's a total traitor and I would deal with him harshly," Trump said in July. "And if I were president, Putin would give him over." In October 2013, Trump tweeted: "Snowden is a spy who should be executed."
CIA Director Mike Pompeo has also called for Snowden to face American justice. "I think the proper outcome would be that he would be given a death sentence," Pompeo said last February.
Related: Congress Calls Edward Snowden a Liar in New Report
Snowden was working as a contractor at a National Security Agency facility in Hawaii when he began stealing top-secret documents that he gave to journalists in 2013, exposing details of U.S. domestic surveillance programs.
After Snowden fled to Hong Kong and was charged with violating the U.S. Espionage Act, he ended up in Russia. Moscow granted him refuge and officials say his residency permit was recently extended until 2020.
Related: Snowden's Lawyer Says He Can Apply for Russian Passport in a Year
In an interview streamed on Twitter in December, Snowden said being forced to return to the U.S. would be a human-rights violation but would also put to rest to accusations that he is a Russian spy.
"A lot of people have asked me: Is there going to be some kind of deal where Trump says, 'Hey look, give this guy to me as some kind of present'? Will I be sent back to the U.S., where I'll be facing a show trial?" Snowden said.
"Is this going to happen? I don't know. Could it happen? Sure. Am I worried about it? Not really, because here's the thing: I am very comfortable with the decisions that I've made. I know I did the right thing."
More than 1 million people signed a White House petition calling for then-President Obama to pardon Snowden. Snowden himself did not file an application and tweeted that Army leaker Chelsea Manning should get clemency ahead of him. Obama commuted Manning's sentence but took no action on Snowden.
Snowden's Russian lawyer, Anatoly Kucherena, told the state-run news agency last month that his client would like to return to the United States — with no criminal charges hanging over his head.
"We hope very much that the new U.S. president would show some weighted approach to the issue and make the one and only correct decision — to stop prosecution against Edward Snowden," Kucherena said.
Zarate said there is no way to predict if Putin will deliver Snowden — or when.
"I think this is one of those rare cases where the stakes are so high, the diplomatic implications so deep, that anything can happen," he said.
"So this could be a secret diplomatic deal made in the dead of night, or it could be a weeks-in-formation deal with lawyers on all sides," he said.
"I think at the end of the day, Moscow holds the cards here."