The Senate Intelligence Committee has requested information about President Donald Trump and his top aides from a financial intelligence unit in the Treasury Department that imposed a $10 million civil penalty on Trump Taj Mahal in 2015 for multiple violations of anti-money laundering laws.
The committee wants to see any information relevant to its Russia investigation the Treasury agency has gathered, including evidence that might include possible money laundering, according to a committee aide who spoke on condition of anonymity. Also at issue: to what extent, if at all, people close to Vladimir Putin have invested in Trump's real estate empire.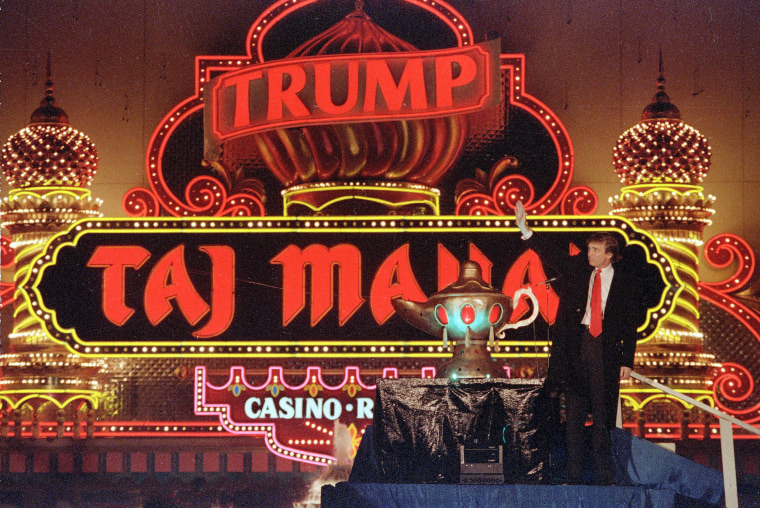 The request, made in recent weeks, comes as part of the Senate's investigation into whether Trump associates colluded with the Russian effort to interfere in the election. The FBI is also investigating that issue, but that probe is now under a cloud after Trump fired FBI director James Comey.
White House spokesman Michael Short said the president is confident the investigation will exonerate his campaign.
"There's a process, and that process is moving forward, and we're confident that once it's complete everyone will again see that there is no 'there,' there when it comes to alleged collusion."
Treasury's Financial Crimes Enforcement Network (FinCEN) has assisted in the ongoing FBI counter intelligence investigation into Trump administration ties with Russia, multiple U.S. officials have said. A former senior Treasury official said that agency would have the authority to demand from any bank with a U.S. branch, including foreign banks, relevant records of transactions by Trump, his family members or his associates. FinCEN also maintains databases of reports of suspicious and cash transactions.
Related: Senate Committee Asks Carter Page to Reveal Russian Contacts
Trump's ownership in the Taj Mahal was sharply reduced in 2009 when he resigned as chairman of the company owning the casino after it was reorganized in a bankruptcy. His remaining stake was wiped out when the company was acquired in 2014 by billionaire financier and Trump advisor Carl Icahn, who shut down the casino in October.
FinCEN imposed a $10 million civil penalty in 2015 against Trump Taj Mahal Casino Resort for "willful and repeated violations of the Bank Secrecy Act," and ordered the casino to conduct "periodic external audits to examine its anti-money laundering" compliance program and "provide those audit reports to FinCEN," according to a Treasury Department statement announcing the penalty.
FinCEN "collects and analyzes information about financial transactions in order to combat domestic and international money laundering, terrorist financing, and other financial crimes," the agency says on its web site.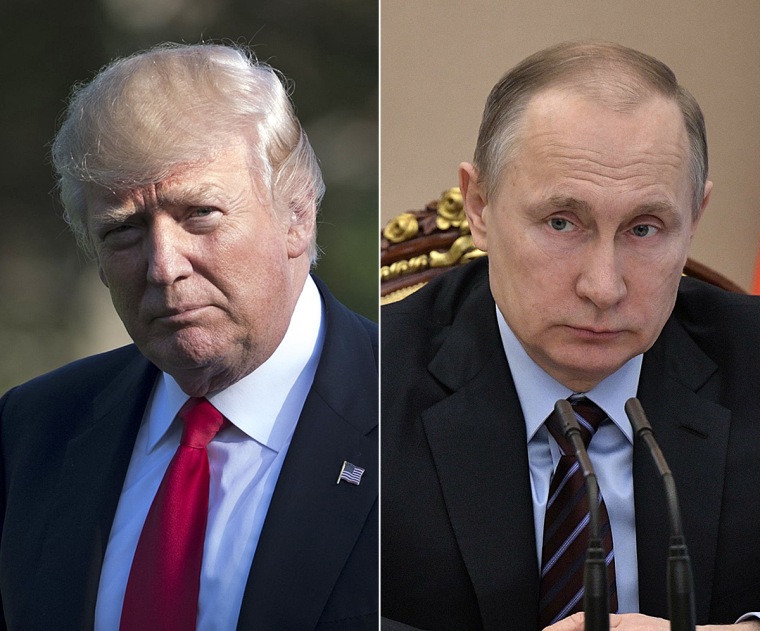 The committee's request covers any potentially relevant information about Trump, his family, his businesses and his associates, the aide said. Such a request presumably would cover copies of the Taj Mahal audits.
In a consent order, Trump Taj Mahal admitted to have "willfully violated" reporting and record-keeping requirements under the federal Bank Secrecy Act from 2010 to 2012.
FinCEN's complaint said violations had been previously revealed by the Internal Revenue Service as far back as 2003. In 1998, FinCEN assessed a $477,700 civil penalty against Trump Taj Mahal for currency transaction reporting violations.
"Trump Taj Mahal received many warnings about its deficiencies," former FinCEN Director Jennifer Shasky Calvery said in the 2015 statement. "Poor compliance practices, over many years, left the casino and our financial system unacceptably exposed."
The penalty became an unsecured claim in Trump Taj Mahal's ongoing bankruptcy proceeding, which was originally filed in Sept. 2014.
Under the Bank Secrecy Act, casinos are required casinos to report suspicious transactions of $5,000 or more. Trump Taj Mahal failed to file about half of the required suspicious activity reports during periods covered by two reviews by the Internal Revenue Service, according to the consent order.