ASPEN, Colorado — Senior U.S. national security officials tell NBC News they are confident that Russian intelligence agencies hacked the Democratic National Committee.
The open question, they say, is whether those same intelligence agencies directly leaked material to WikiLeaks, in what would seem to be an unprecedented effort to influence the U.S. election.
The Russian government had the "motive, means and opportunity," one official said, and many officials believe it is likely the Russians gave the emails to WikiLeaks, but there is not yet definitive evidence.
"It's a leading theory, but we couldn't prove it in court at the moment," the official added.
The FBI and the NSA are now investigating who leaked the documents, U.S. officials say.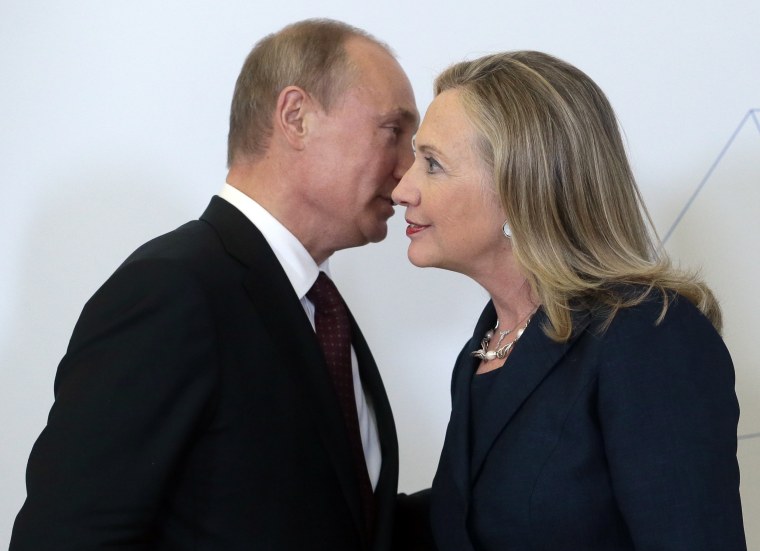 A total of nearly 20,000 emails were stolen, among other data, officials say. WikiLeaks this week began posting audio recordings it says came from DNC voicemail.
One issue is whether hackers other than Russian spies infiltrated DNC servers. That is possible, but the cyber security company hired to investigate the hack, Crowdstrike, says it only saw two breaches, both of which it attributed to Russian intelligence agencies.
A debate is already brewing within the U.S. government about how to respond if it is determined that Russia tried to interfere with the American election.
Some officials would want to make that public and formulate a clear response.
Others see it as part of the routine intelligence tit for tat that is better left in secret. James Clapper, the director of national intelligence, is believed to be in the latter camp, sources tell NBC News. He is known to believe that the media is making too much of the hack, and that no one should be shocked by it.
Underlying that debate is the fact that the NSA and other agencies routinely collect intelligence about foreign election campaigns, and the CIA in the past has meddled in more than a few.