WASHINGTON — Natalia Veselnitskaya, the Russian lawyer who met with Donald Trump Jr., Paul Manafort and Jared Kushner in Trump Tower in June 2016, told NBC News that when she was departing the building and waiting for an elevator, she exchanged pleasantries with a blond-haired woman whom she believed was Ivanka Trump.
Since Veselnitskaya was not introduced, she said, she cannot be sure. Veselnitskaya has said this previously.
Separately, another source directly familiar with the Trump Tower meeting says the woman was in fact Ivanka Trump.
The Los Angeles Times reported Saturday that special counsel Robert Mueller's investigators are interested in the encounter with Ivanka Trump as they examine the Trump Tower meeting.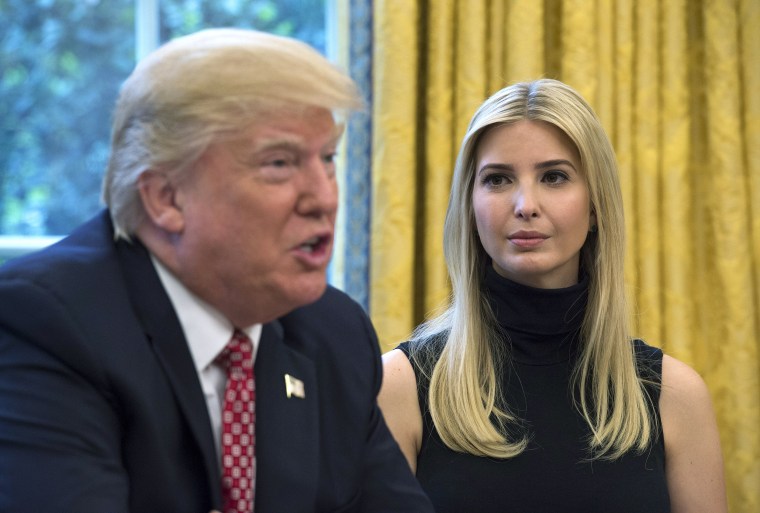 Two sources familiar with the questions Mueller's team have been asking about the meeting say the investigators are most interested in why the president crafted a misleading statement about the meeting much later, in July 2017, after a New York Times report about it. The sources say Mueller's office is trying to confirm every detail it can about the meeting.
Mueller's team is less interested in the meeting as a direct example of collusion, the sources said, although Trump Jr. accepted the meeting after being told he would receive incriminating information about Hillary Clinton as part of the Russian government effort to help his father.
No evidence has emerged publicly to contradict Veselnitskaya's account that she wanted to press a case about U.S. Magnitsky Act sanctions, and that she did not possess significant derogatory information about Clinton, despite the email from a music promoter to Trump Jr. promising incriminating details about the Democrat.
Moreover, no evidence has emerged publicly that connects the Russians in the meeting with the Russian intelligence effort to interfere in the 2016 presidential election.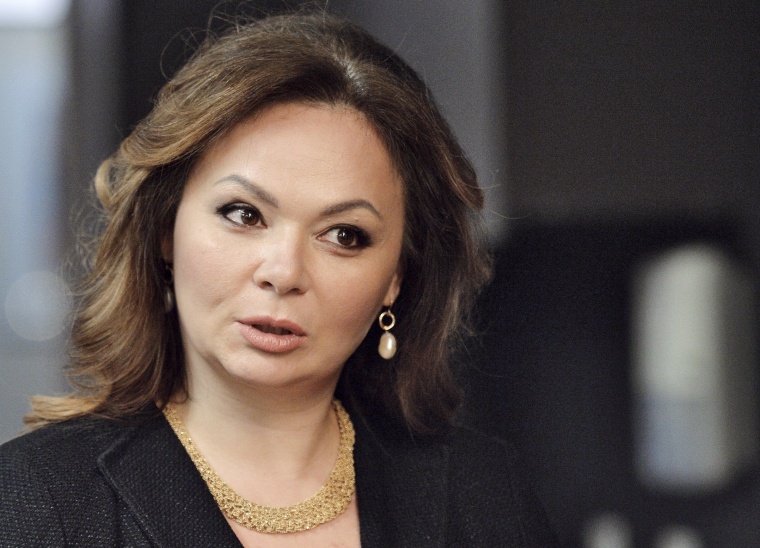 Steve Bannon, Trump's former chief strategist, was quoted in Michael Wolff's book "Fire and Fury," released last week, saying he was sure that Trump Jr. would have brought the Russians up to his father's office in Trump Tower. Veselnitskaya told NBC News that didn't happen, as did another source familiar with the story told by the Russians to Mueller's grand jury.
Mueller's team is asking questions designed to learn whether Trump and others involved in drafting the statement aboard Air Force One in July 2017 — which said the meeting was primarily about Russian adoptions — knew it was incorrect, the two sources said.