Two Russian attack planes flew dangerously close to a U.S. Navy destroyer in the Baltic Sea on Monday and Tuesday, defense officials said.
The crew of the USS Donald Cook radioed to the two Russian Su-24 attack planes' during the incident, but the Russian jets — which appeared to be unarmed — did not respond.
The US official said these actions were "unsafe" and "unprofessional," and described them as among the "most aggressive" acts by the Russians in some time.
Related: Two Russian Warplanes Edge Close to U.S. Aircraft Carrier
The official said that the Russian planes created a "wake in the water" because they flew so close. A Russian KA-27 helicopter also made seven passes on the destroyer and was believed to be photographing the ship.
The U.S. official says that the Cook was clearly in international waters at the time of the incident, explaining that they were operating about 70 miles from Kaliningrad, a Russian province.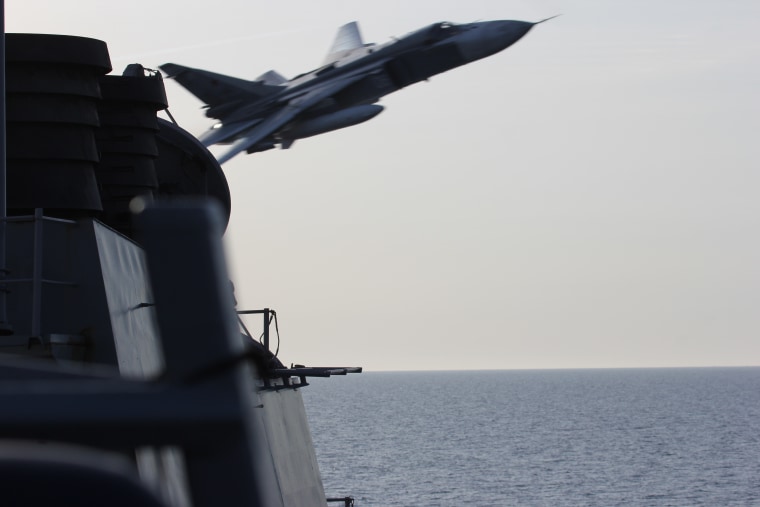 Russia warplanes have increasingly tested international boundaries in recent years by buzzing near or in the airspace of other nations. In October, Russian warplanes flew near the USS Ronald Reagan aircraft carrier in the Sea of Japan and the Navy was forced to send U.S. fighter jets in response.
"We have seen a pattern on the part of the Russians of undertaking these kinds of actions that we think that they intend to be provocative," White House spokesman Josh Earnest said on Wednesday.