New Mexico prosecutors on Friday formally dismissed charges against actor Alec Baldwin in connection to the fatal shooting of cinematographer Halyna Hutchins on the set of his movie "Rust" in 2021.
Baldwin had been accused of involuntary manslaughter before "new facts were revealed that demand further investigation and forensic analysis cannot be completed before" a schedule preliminary hearing on May 3," according to a filing by special prosecutors Jason Lewis and Mari Morrissey.
The brief filing did not state what "new facts" prompted the case to be pulled.
Prosecutors had the case dismissed "without prejudice," meaning any new evidence could prompt them to re-file charges.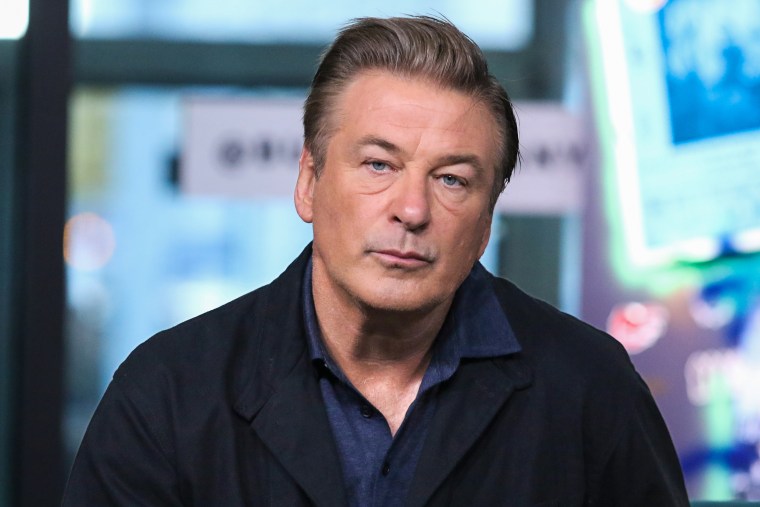 Even if the Baldwin is never held accountable in a criminal trial, attorney Gloria Allred, representing loved ones of Hutchins, said their civil complaint against the actor will continue.
"Despite the prosecutor's decision to dismiss the criminal charge against Alec Baldwin without prejudice, the victims of Alec Baldwin that we represent remain hopeful," Allred said in a statement on Friday. "Mr. Baldwin has tried to dismiss our civil case against him, and he has failed."
Allred added: "He has even sunk so low as to attack Halyna Hutchins' grieving mother, father, and sister for seeking to make him accountable for his part in the death of Halyna Hutchins."
While Baldwin appears to be off the hook for criminal charges, his former co-defendant Hannah Gutierrez-Reed, the "Rust" set's armorer, is still being prosecuted. She's accused of involuntary manslaughter and her preliminary hearing was set Friday for Aug. 9.
Meanwhile, filming of "Rust" continued Friday in Montana.
"Though bittersweet, I am grateful that a brilliant and dedicated new production team is joining former cast and crew to complete what Halyna and I started," director Joel Souza, who was wounded in the 2021 shooting, said in a statement issued by "Rust" producers.
"My every effort on this film will be devoted to honoring Halyna's legacy and making her proud."
Producers have said they are barring any working weapons and ammunition on the set.