Loud, insistent and annoying.
To be clear, we mean Ryan Lochte's new product.
The disgraced U.S. Olympic swimmer has signed another deal as he tries to get back in the big-money endorsement game after all of his major sponsors abandoned him for lying to Brazilian cops during the Rio Olympics.
This time, it's the ROBOCOPP — a personal alarm that the company calls a "sound grenade." Lochte has already dived in for the company, having posted a video to Instagram trumpeting: "All you do is pull the pin, and it releases a startling alarm that can get you out of a bad situation."
(Unfortunately for Lochte, he apparently didn't have one when in Rio to get him out of that bad situation.)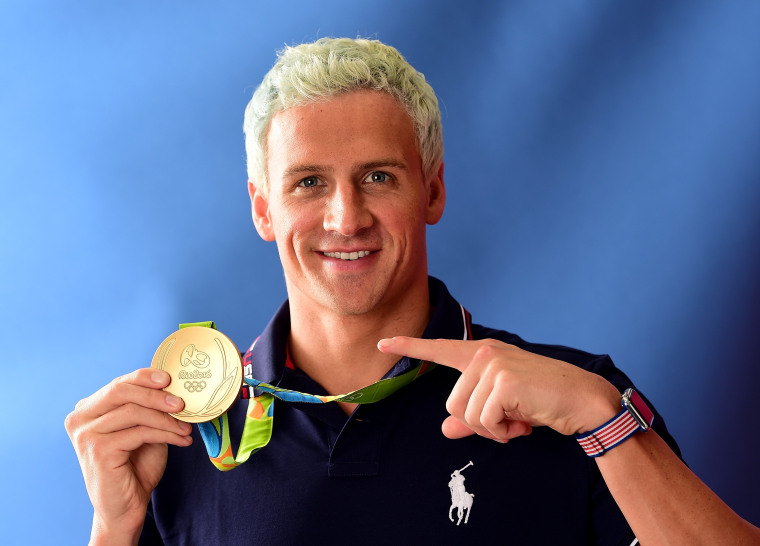 Jill Turner, a company spokeswoman, told NBC News on Tuesday that the company took the plunge because Lochte "is and will likely be the best swimmer this country has produced" — an assertion Michael Phelps and Katie Ledecky might quarrel with.
Lochte lost all of his million-dollar sponsorships, with blue-chip companies like Speedo and Ralph Lauren, after he "overexaggerated" claims that he and three teammates had been robbed at gunpoint during the Summer Olympics.
But he's slowly been wading back in. Last week, he signed a deal with Pine Bros. cough drops — whose selling point is that they're "forgiving" (to your throat).