Todd Christopher Kohlhepp, the South Carolina man who investigators say is a serial killer, was charged Monday evening with three more counts of murder — bringing the total to seven.
Kohlhepp, 45, was arrested early this month when Spartanburg County sheriff's deputies investigating a sex crime tip heard banging sounds coming from a metal container on his property. They found Kala Brown, 30, who had been missing since August, along with her boyfriend, Charlie Carver.
Brown told investigators that she saw Kohlhepp shoot and kill Carver, whose body was found in a shallow grave. Kohlhepp then led investigators to the grave sites of Meagan Coxie, 25, and Johnny Coxie, 29, authorities said.
Deputies filed arrest warrants Monday in Spartanburg County Magistrate Court charging Kohlhepp with murder in the deaths of Carver and the Coxies. He was also charged with multiple kidnapping and weapons charges in connection with their deaths.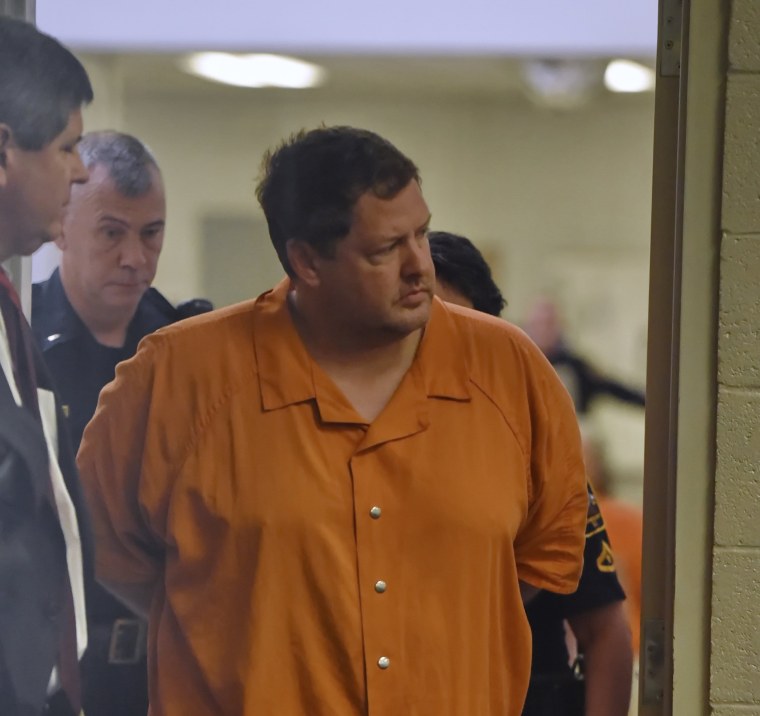 Kohlhepp was ordered held without bond Monday night. He was already being held without bond on four other counts of murder from a 2003 quadruple homicide near the town of Chesnee, which Sheriff Chuck Wright has said he has confessed to.
The Associated Press reported that the new arrest warrants say Kohlhepp shot Meagan Coxie last Christmas or Dec. 26 after holding her against her will. He killed Johnny Coxie the week before, according to the warrants.