A battle royale over patents between the world's smartphone giants comes to the U.S. Supreme Court Tuesday, but the issue isn't how the phones work. It's how they look.
Apple claims that Samsung copied many of the distinctive design features of the iPhone, including its rectangular shape with rounded corners, black translucent front screen, and grid display of colorful icons for applications. Two lower courts have ruled in Apple's favor.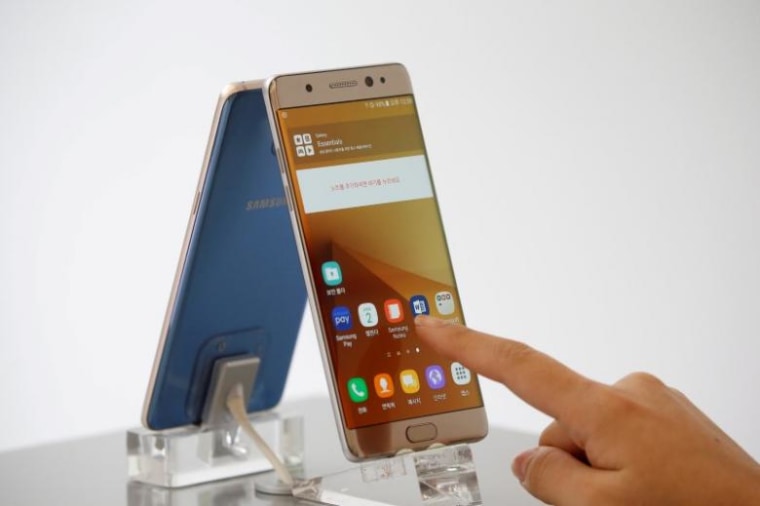 The justices must decide how much Samsung should pay for that infringement — just an amount based on the value of the design features themselves, or the total profit Samsung has earned from the sale of eleven different versions of its smartphones?
Related: Note 7 Fiasco Could Cost Samsung $17 Billion
The lower courts said Samsung must give up all its profits from the smartphone sales, which a jury found to be nearly $400 million. The rulings were based on a federal law that says anyone who copies and applies a patented design to "any article of manufacture" is liable "to the extent of his total profit."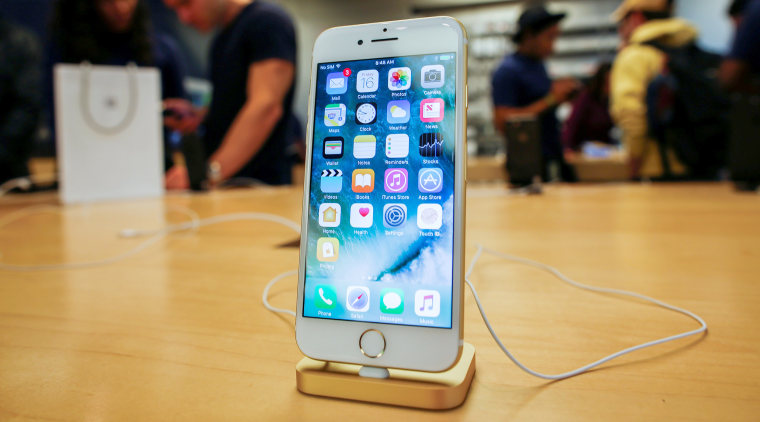 Samsung argues that the law, written in the 19th century, was meant to apply to things like wallpaper or carpet that derive their value and appeal from design. It makes no sense, the company says, to apply the law to a complicated product like a smartphone.
Under the logic of the lower courts, "an infringer of a patented cup-holder design must pay its entire profits on a car," said Kathleen Sullivan, the former Stanford Law School dean representing Samsung.
Related: iPhone Mania Hits With the Release of Apple's 7 Plus Smartphone
People buy smartphones, she said, for their functions, such as their apps, cameras, and web capabilities, "not as decorative objects to be used as paperweights or hung on a wall."
It cannot be, she said, that a company has to give up all its profits, no matter how complex the product and how minor the patented design is to the product as a whole.
But Apple claims its rival is fear-mongering.
"Samsung, a global 500 company with worldwide reach, deliberately chose to copy the innovations of its fiercest competitor" and "profited enormously from that infringement," said William Lee, a lawyer representing Apple.
Related: Samsung Halts Sales, Exchanges of Replacement Galaxy Note 7s
The iPhone revolutionized the smartphone market when it was introduced in 2007, he said, and the design was a key part of its appeal. A ruling for Samsung, Lee argued, would blunt a powerful tool for punishing companies that steal a competitor's design and would "empower counterfeiters and producers of knock-offs."
The Supreme Court hasn't heard a case on design patents in 130 years.
Computer makers, including Dell and Hewlett-Packard, urge the justices to rule for Samsung. A victory for Apple, they said in a friend of court brief, would have "a devastating impact on companies that spend billions of dollars annually on research and development for complex technological products and their components."
Those products, they said, "are not purchased primarily for the design of one or more isolated components."
But more than 100 designers who have worked for major companies said "design drives sales of consumer and commercial products. Indeed, a product's visual design becomes the product itself in the minds of consumers." In their friend of court brief, they urged the court not to underrate the importance of design, which they said outranks all other considerations for people buying cars.
A decision is expected by late June.