San Diego State University has suspended 14 fraternities after a student was injured and later died, following a fraternity event.
Dylan Hernandez was hospitalized after university police received a 911 call regarding a student in need of medical attention at a residence hall early Thursday morning, according to San Diego State President Adela de la Torre. He was taken to the hospital, where he died Friday, after his roommate had discovered him pulseless, according to the medical examiner.
The university president said Saturday she was placing all 14 fraternities under the Interfraternity Council, more commonly referred to as IFC, under immediate suspension.
The school announced Monday that Hernandez had died, but did not detail the cause of his injuries or his cause of death.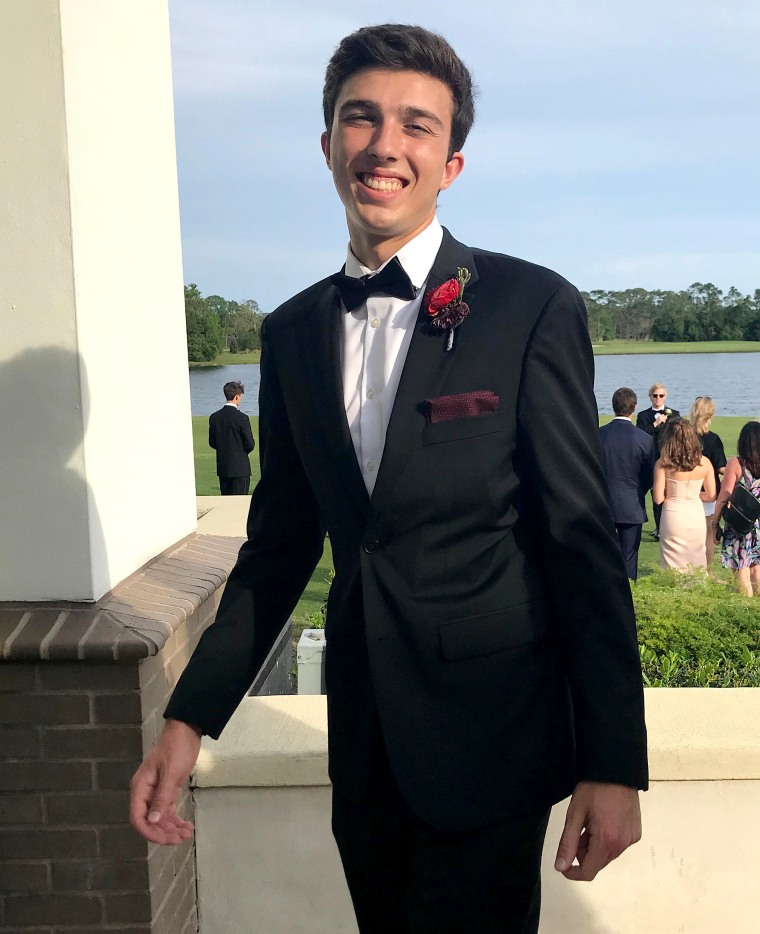 "His family gave their goodbyes late Sunday night," de la Torre said in a campus-wide email. "The family has given the university permission today to share this information, and we are working to support them during this incredibly difficult time."
Campus administration did not single out any fraternity in the Hernandez case but said that the university police investigation revealed allegations "that a fraternity was involved in possible misconduct."
"The university will keep the organizations under suspension while it considers next steps," de la Torre said Saturday. "Each of us, including our students, must uphold the highest standards that do not put the health and safety of anyone at risk."
San Diego State University has 46 recognized fraternities and sororities totaling more than 3,600 student members, according to the campus student affairs website. The 14 fraternities under suspension are comprised of more than 1,400 students.
Interfraternity Council chapters include:
Alpha Epsilon Pi, Delta Sigma Phi, Delta Upsilon, Kappa Alpha Order, Kappa Sigma, Phi Delta Theta, Phi Gamma Delta, Phi Kappa Psi, Pi Kappa Alpha, Sigma Alpha Epsilon, Sigma Chi, Sigma Phi Epsilon, Theta Chi and Zeta Beta Tau.
At least six of the council's organizations were already on interim suspension, according to San Diego State University's college newspaper, The Daily Aztec. Director of Student Life & Leadership Caryl Montero-Adams told the student paper in October that the fraternities were not on a social moratorium, also known as a party ban.
Attorney Bob Ottilie is chairman for the Alpha Omega Housing Corporation, a non-profit composed of Sigma Chi alumni. Ottilie said in an interview with NBC San Diego that universities must take more initiative to stop these "preventable" tragedies.
"Well the solution is, I think at this point, is to ban alcohol totally in fraternity houses because sororities did that decades ago," Ottilie said. "You never hear about a student, male or female, dying in sorority houses."
Donna San Juan, whose daughter Emily is a freshman at the university, told NBC San Diego that the incident last week was a parent's worst nightmare.
"We just have to just be supportive of the family and their privacy," San Juan said. "They'll investigate it and facts will come out. And hopefully something can be done to help control some of the irresponsibility that happens."
Evelyn Piazza, whose son Timothy died in 2017 while pledging a fraternity at Penn State University, posted on Facebook Sunday that her heart hurt for Dylan Hernandez's family and friends.
"This family now has to live without their son — when you send your child off to college you expect them to come home, he should have been able to come home to them," she wrote.