A California couple is trying to cash in on the ultimate stoop sale.
Two years ago, married real estate investors Michael Cheng and Tina Lam quietly bought one of San Francisco's swankiest streets after the city put it up for auction because the neighborhood homeowners' association had failed to pay its $14-per-year property tax for decades.
"It was a public notice by the county. They post these notices when they have properties that are up for auction," Cheng told NBC News. "We saw it in the newspaper ... so we showed up."
The San Jose couple outlasted several other bidders and purchased Presidio Terrace in April 2015 for $90,100, chump change for a gated, private street that encompasses 35 sprawling homes and a golf club. California Sen. Dianne Feinstein and House Democratic leader Nancy Pelosi are former Presidio Terrace residents.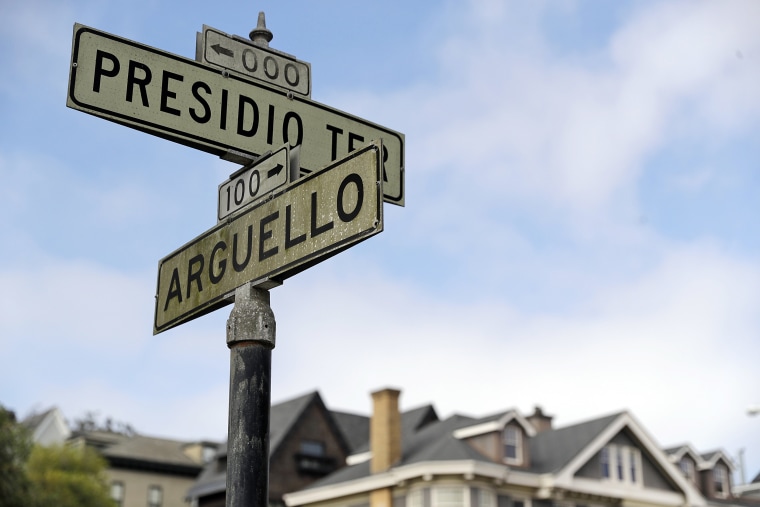 The purchase gave them the rights to all the common spaces in the enclave, including the sidewalks, boulevard strips, and grass.
While hardly anyone took notice of the sale in April 2015, surprised homeowners have since found out about it. And they're not happy.
Many learned on May 30 when a title search company reached out to them, asking if they wanted to buy the property back from Cheng and Lam, according to the San Francisco Chronicle, which was the first to report on the street sale. The homeowners are now suing the city.
According to the Chronicle, an attorney for the Presidio Homeowners Association said in a letter to the city that a misunderstanding led to the years of outstanding taxes: the bill was being mailed to an address of an accountant who stopped working for them in the 1980s.
That address is now a pilates studio, NBC Bay Area reported.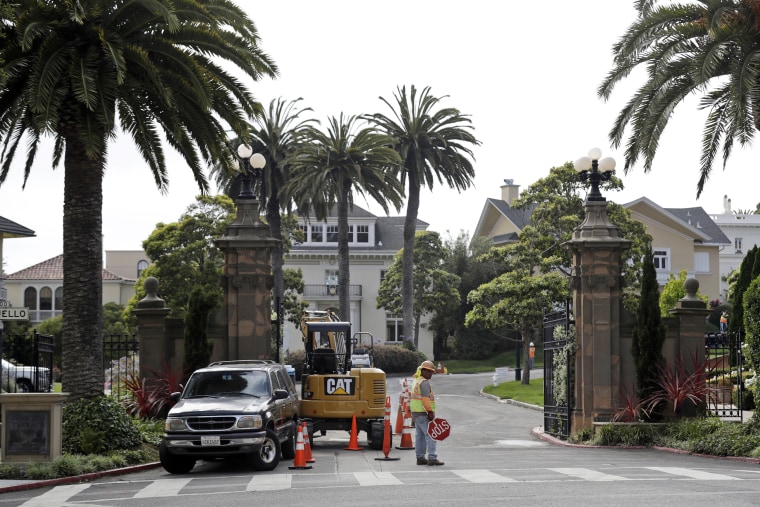 Cheng said that's no excuse.
"They failed to pay their property taxes for over 30 years," he said. "They're now complaining the city should have personally tracked each homeowner down, which no city ever does."
A spokeswoman for the city Office of Treasurer and Tax Collector told NBC Bay Area that everything was done lawfully.
"It's uniform in every county in California, how this happens, and it's really the property owners' responsibility to be up to date on their taxes," Amanda Kahn Fried said.
The homeowners have appealed to the San Francisco Board of Supervisors, and a hearing is set for Oct. 31.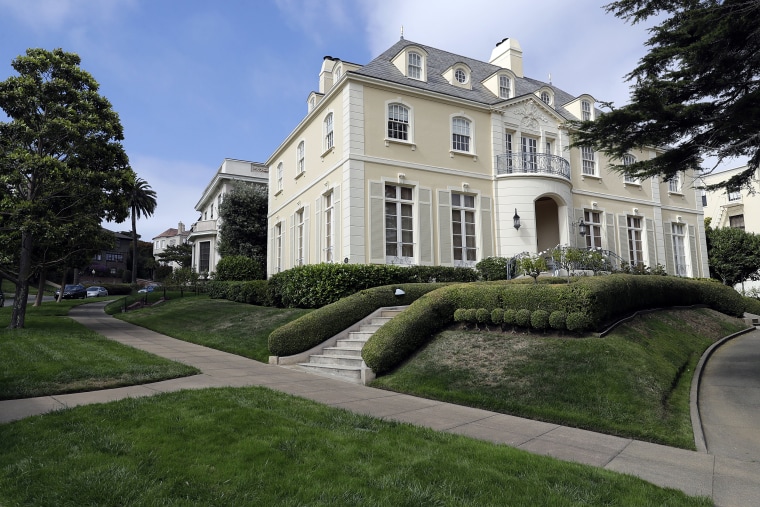 Cheng says he hopes to meet homeowners and find a solution. But for now, he and his wife are continuing to explore ways to make a profit off their investment and are open to all ideas — including charging residents rent to park in front of their own mansions.
"It's an interesting space, and we're not in a rush to do anything with it yet," Cheng said.