Texas Department of Public Safety authorities said late Tuesday they were looking into alleged edits to a 52-minute dashcam video of the traffic stop and arrest of Sandra Bland, who subsequently died in her jail cell three days after her arrest.
Police say Bland committed suicide but her death has raised the suspicions of her family and supporters and has become the latest rallying cry among activists suspicious of the treatment of blacks by law enforcement. Waller County District Attorney Elton Mathis said Monday that prosecutors would handle the case as thoroughly "as it would be in a murder investigation," adding that it was "too early" to determine what happened.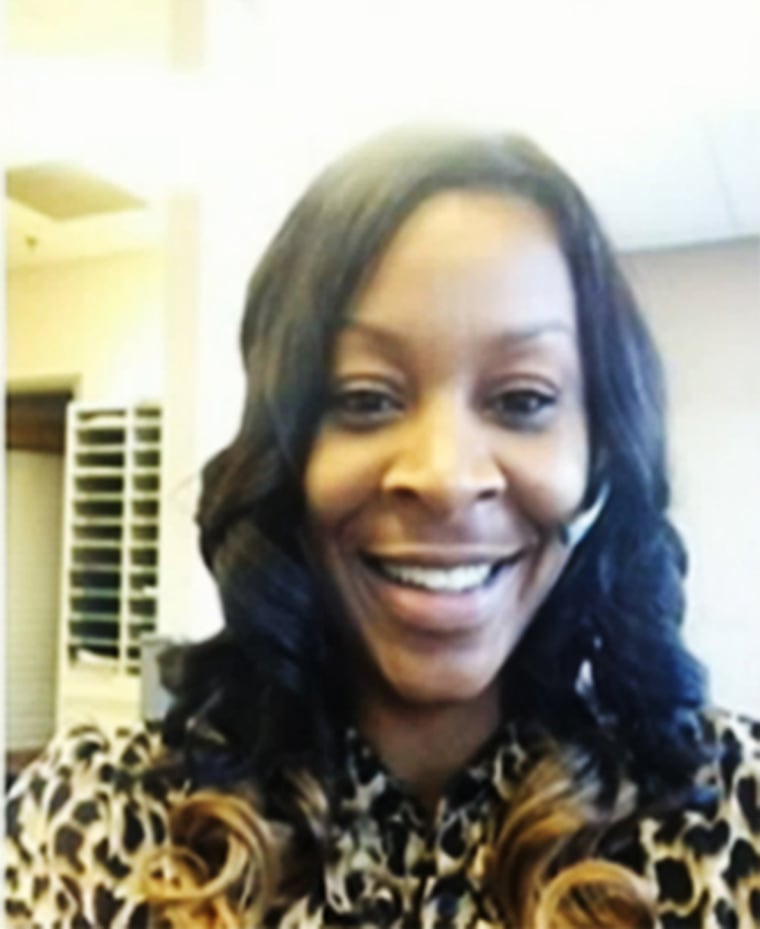 At several points in the video of Bland's arrest, posted Tuesday to the department's YouTube channel, video of a person walking or a car driving by are cut or repeat themselves as the audio continues uninterrupted.
DPS spokesman Tom Vinger told NBC News that he could not speculate on whether the video was edited. "I will have to check in the morning. I can't speculate without looking at the CD," he said, referring to the original recording of the video.
In one section of the video, a tow truck driver can be seen walking toward Texas State Trooper Brian Encinia's cruiser before walking out of the frame. Fifteen seconds later, the same driver reappears and completes the same walk out of the frame as audio of Encinia speaking plays uninterrupted.
At another point in the video, a white car drives into the camera's view but then immediately disappears. Seconds later, the same car reappears and makes a left-hand turn.
The apparent edits to to the video, first reported by documentarian and writer Ben Norton, raised the suspicions of people following Bland's story, suspicions authorities sought to allay with the video's release.
Ava DuVernay, who directed the Oscar-winning film "Selma," also weighed in on the footage.
The video shows state trooper Brian Encinia stopping Bland in her silver Hyundai Azera after he says she failed to signal a lane change.
"You OK?" Encinia asks Bland.
"I'm waiting on you, this is your job," Bland responds. "I'm waiting on you."
"You seem very irritated," Encinia adds.
Bland acknowledges that she's annoyed because he was tailing her, then pulled her over. Encinia then asked Bland to put out her cigarette. When she refuses, he tells her to step out of the car. "I don't want to step out of my car," Bland says, adding, "I refuse to talk to you other than to identify myself."
"I am going to yank you out of here," Encinia says, moving his body inside her open door.
The situation escalates, and the trooper tells her she's under arrest. "Get out of the car!" he commands. Bland asks why she's being arrested, and then Encinia draws his Taser.
"Get out of the car! I will light you up," he continues, prompting her to exit the vehicle.
Encinia then moves to arrest Bland on the sidewalk, where she is heard telling him that he is hurting her wrists after she is forced on the ground. The dashcam doesn't capture the actual arrest.
As Bland is heard crying, another officer arrives on the scene. "You are yanking around," Encinia says to Bland. "When you pull away from me, you're resisting arrest."
The trooper said in the arrest affidavit that Bland was "swinging her elbows at me and then kicked my right leg in the shin. I had a pain in my right leg and suffered small cuts on my right hand." Encinia, who claimed Bland was "combative and uncooperative," arrested her on a charge of assaulting a public servant.
The Texas Department of Public Safety has placed Encinia on administrative duties after officials found "violations of procedures regarding traffic stops and the department's courtesy policy."
Bland had gotten a $5,000 bond, and was attempting to collect the money from her family to get out of jail before she was found dead on July 13. While an autopsy says Bland died of apparent
"self-inflicted asphyxiation,"
local authorities said they are looking into her death as if it were a homicide — which is a routine procedure, officials said Tuesday.