Soon after Dimitrios Pagourtzis allegedly killed 10 people three rooms away from where she sat in her class at Santa Fe High School in Texas on Friday, 17-year-old Paige Curry was asked by ABC News' Houston affiliate whether part of her didn't think the event was "real" — that it couldn't have happened at her high school.
Eyes downcast and arms crossed, Curry slowly shook her head.
"No, there wasn't," she said. "It's been happening everywhere. I felt — I've always kind of felt like eventually, it was going to happen here, too."
Curry may not be alone in that expectation. While the long-term effects of the trauma associated with mass shootings is not well documented, mental health experts say that the shock of such an attack can reverberate through a community and could even instill itself in those who attend seemingly safe schools across the country.
"We're adapting now to what the new reality is: that no one is immune to violence," said Vilma Torres, director of Safe Horizon's at the Bronx Family Justice Center in New York. "Now we have to think about how do I continue to get up in the morning? How do I enter a school? How do I go to the mall and prepare myself? We're now having conversations with adolescents and even adults that if I hear a sound where do I go? What do I do? Where do I hide?"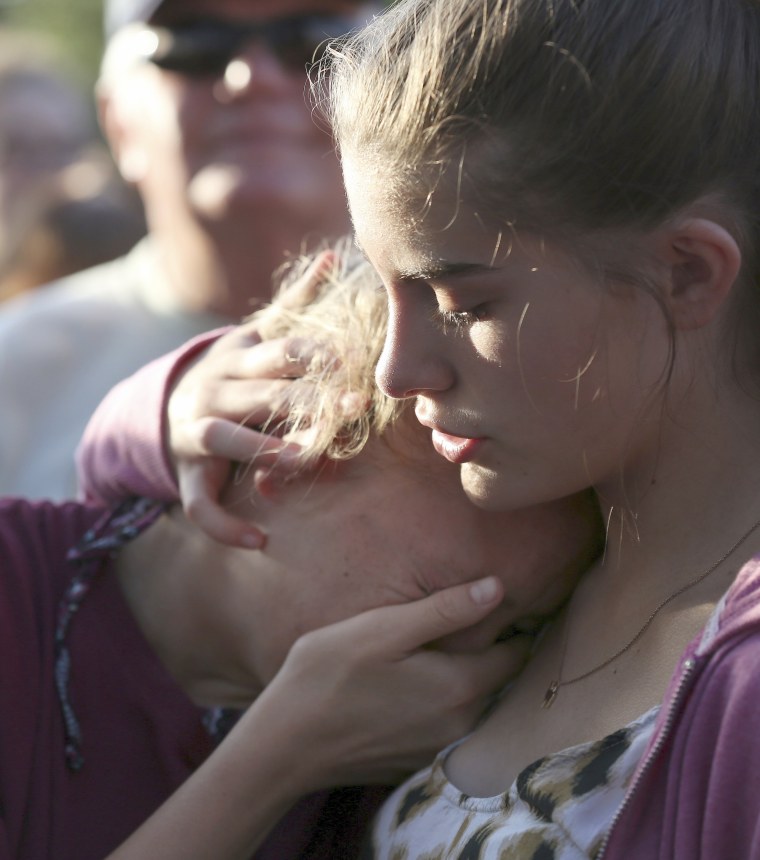 It's possible that shootings like the one that occurred in Santa Fe Friday or in Parkland, Florida, on Valentine's Day also echo in people's lives who aren't immediately affected, especially as these events continue to happen, experts told NBC News. Those survivors' trauma can be felt in the lives of those who reside miles away.
"People can feel helpless and that's a reaction that many people experience when they go through trauma," said Dr. Sheila Rauch, an associate professor at Emory University School of Medicine and clinical director of the university's veterans program. "They feel helpless like there's nothing they can do."
That feeling of helplessness is tied to a sense that a school shooting is inevitable. For many it's when, not if, the next shooting will occur — and that's a fear familiar to shooting victims.
"You just give up on the notion of ever feeling safe anywhere."
Paula Reed, a teacher who survived the 1999 Columbine High School massacre in Colorado that killed 13 people, said that sadly it's something one comes to accept.
"You just give up on the notion of ever feeling safe anywhere," she said. "At first that feels scary, but then you get used to it. You realize that you never were safe, but you just didn't know it."
It's a sentiment adopted by many of the Parkland students who called themselves the "mass shooting generation" after a gunman killed 17 people at their high school in Florida. As they turned tragedy into the March for Our Lives movement, those students emphasized that they lived in a world of school shooting exercises and a growing list of mass casualty events in the United States caused by gun violence.
The belief that another shooting is just around the corner is a notable change in American culture, however. When 13 people died in the shooting at Columbine High School in 1999, the reaction was very different.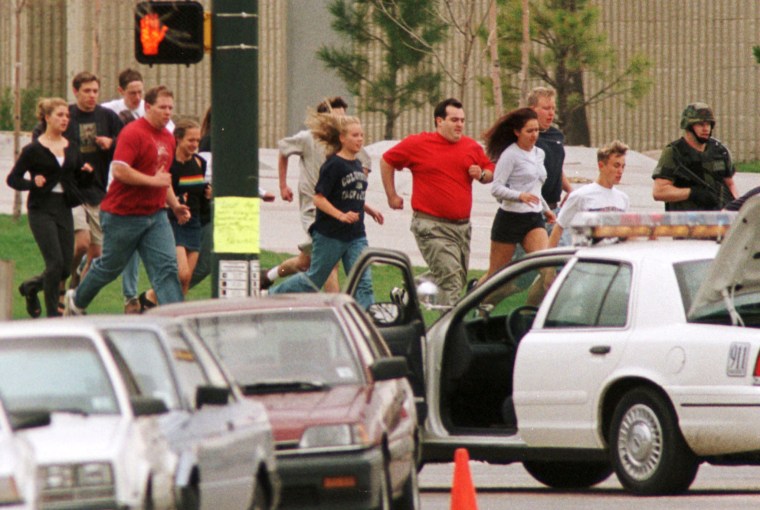 "It was like an alien attack — they were completely taken by surprise," said Dave Cullen, the author of the 2009 book "Columbine" who researched the massacre for more than a decade. "The kids in Parkland and many have grown up with this. They're brought up in a world of drills and shootings. With Columbine it was like they discovered there really were monsters under the bed. I mean, how do you go to sleep again? It shook up their whole worldview."
But Reed said she wasn't surprised that contemporary American kids might feel resigned to a shooting at their school or in their community. They were brought up in a totally different era.
"The sense of safety that I had [before Columbine] doesn't exist for kids today," she said. "How can they have it if [these shootings] happens all the time?"
For some in Texas, the memories of the trauma will get stuck in their minds, said Rauch, and that is what develops into post-traumatic stress disorder. That may also prove to be a problem for the survivors of Parkland and shootings throughout the United States.
"For kids that are already struggling this is going to make it harder," Rauch said. "Those are people who are more likely to feel like they're helpless because they're seeing it happening again. That's confirming a lot of the fears that they have. It's also possible that some of the kids who were doing okay start backsliding because of this next school shooting."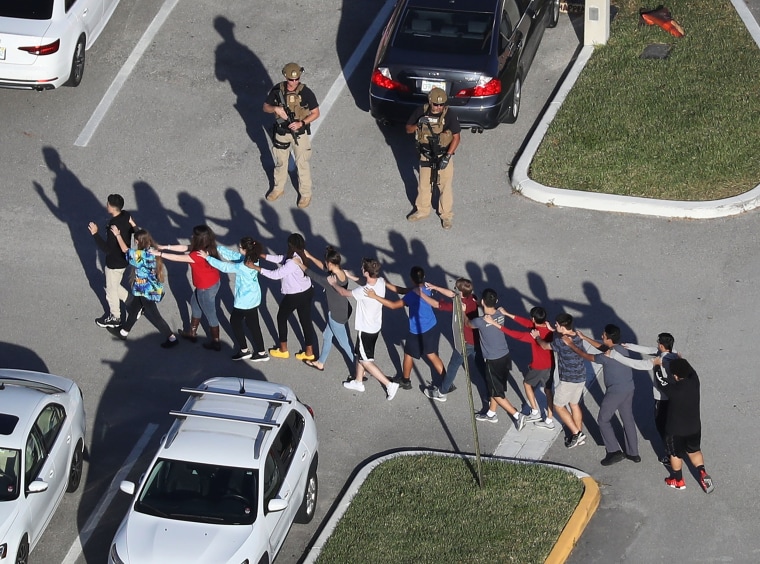 In the aftermath, survivors will need the help of mental health professionals to deal with the traumatic fallout that stems from this most recent shooting in Santa Fe. Experts said that many will feel immediately like Reed described, in constant fear for their safety.
Reed advised the students, teachers and staff of Santa Fe High School and Parkland to realize that "there's the person you were before and the person you are after." But she said there is an opportunity to move past the event.
"It takes years to get over," said Reed, nearly two decades after Columbine. "So if you feel like you are still crazy three years from now, just know it won't last forever. It lasts for a long time — longer than many people want to give you space for — but it is not forever. For me it really started to turn around after five years went by."
"But it's not forever," she continued to emphasize. "I swear to you it's not forever."