In an unusual pairing, former Alaska Gov. Sarah Palin and popular climate change advocate Bill Nye will be featured voices reacting to the premiere screening of an anti-climate change documentary on Capitol Hill.
Palin will participate in a panel discussion following the screening of the documentary "Climate Hustle" on Thursday. A video featuring an interview between Bill Nye "the science guy" and Marc Morano, one of the film's producers, will be shown during the panel, as well.
The documentary created by the conservative think tank Committee for a Constructive Tomorrow, will also be screened nationwide in a one-night engagement in select cinemas on May 2 presented by Fathom Events and SpectiCast. The point of "Climate Hustle" seeks to "debunk[s] the myth and hype about man-made global warming," according to a CFACT press release.
RELATED: Concern for environmental issues rises ahead of 2016 election
"I'm very passionate about this issue," Palin told Variety. "We've been told by fearmongers that global warming is due to man's activities and this presents strong arguments against that in a very relatable way."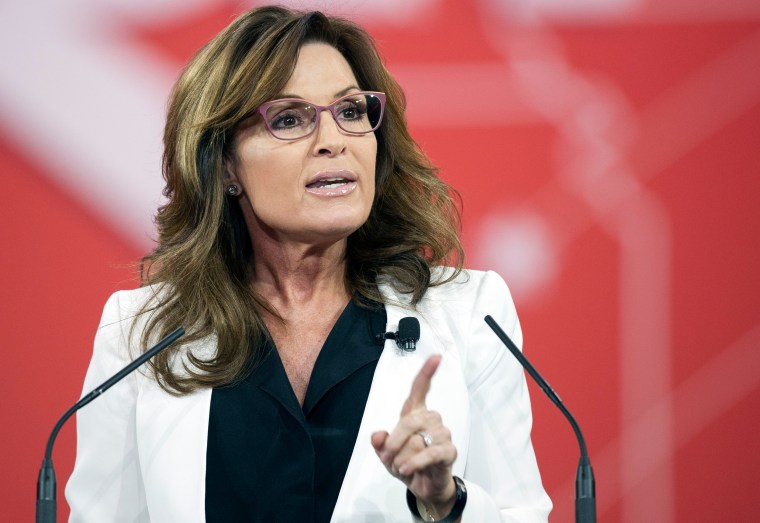 The panel discussion with the former vice presidential candidate will be moderated by Brent Bozell, founder and president of the Media Research Center. Rep. Lamar Smith, R-Texas, chairman of the House Science, Space and Technology Committee will also attend the event. The panel event will be recorded and will air during the film's nationwide screening.
This is not the first time Palin has been a vocal opponent of climate change. In 2014, Palin posted a video from the now-defunct "Sarah Palin Channel" describing global warming as a "con job." Palin continues in the video: "no one has proven that these changes are caused by anything done by human beings via greenhouse gasses."
The 10 warmest years in the Earth's 134-year record have all occurred since 2000, with the exception of 1998, according to NASA. In fact, 2015 ranked as the warmest year on record, the space agency reported. Among climatologists, 97 percent surveyed in a 2009 University of Illinois study said humans play a role in climate change.
One clip from Nye and Morano's interview about the "Climate Hustle" documentary shows Morano declining to take bets on the likelihood of the Earth's continual increase in temperature. Specifically, Nye said he was willing to bet Morano that 2016 would be among hottest years on record and that the current decade will also be one of the hottest decades to date. But Morano declined the bet, saying he agrees with the stats, but he thinks they are "meaningless."
The screening will also occur about a week before the historic signing of the Paris climate agreement on April 22, which more than 130 countries, including the US, have confirmed their intention to sign.