A key figure in the Flint water crisis has been killed — a young mom who was one of the first to sue after her baby boy came down with lead poisoning.
Sasha Avona Bell was fatally shot last week — allegedly by a spurned lover — while her 16-month-old son Matthew was in the apartment, according to the Flint Police Department.
The murder suspect, identified as Malek Thornton, also gunned down another 19-year-old woman in the apartment named Sacorya Reed, police said. Matthew was not harmed.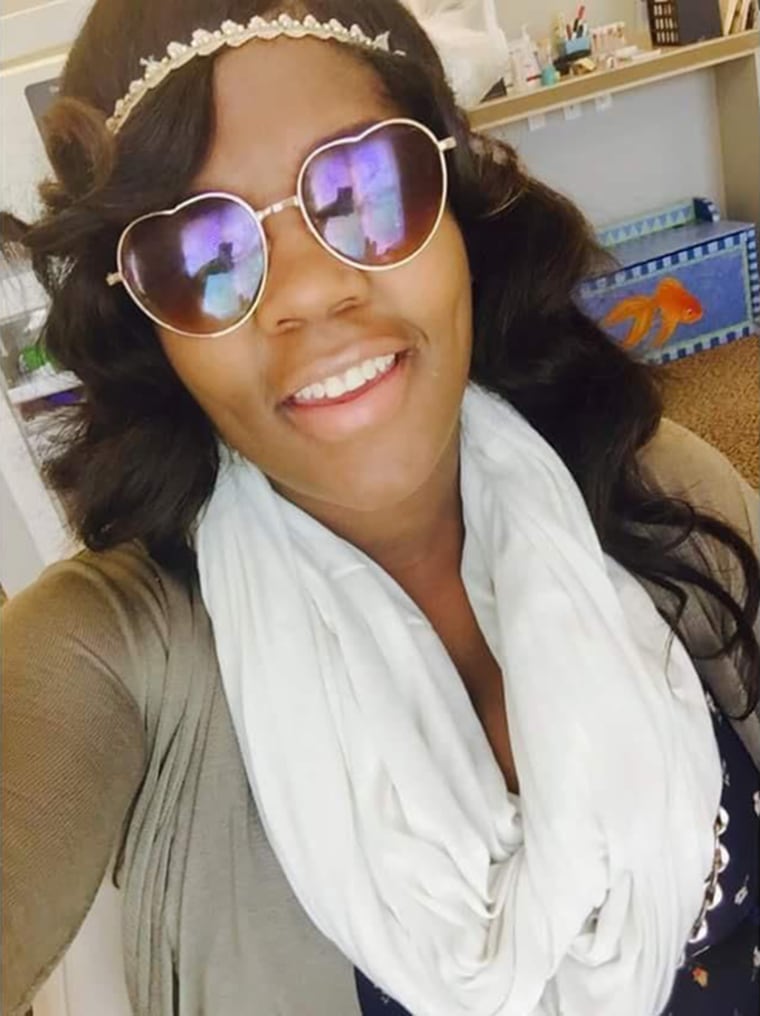 "They used to have a dating relationship," Capt. Leigh Golden of the Flint Police Department told NBC News on Wednesday. "They had broken up."
Thornton was arrested a short time after the bodies were found and charged with two counts of first degree murder, two counts of open murder, and a felony firearm charge, police said.
Golden said she did not know if Thornton was the father of Bell's son.
Bell's case was one of 98 lawsuits filed on behalf of 220 children by New York attorney Corey Stern, who said her death was not related to the water crisis roiling the hardscrabble city of 99,000.
"I've gotten to know a lot of the people who live in Flint and she was just a sweet young girl," Stern told NBC News. "She loved her son very, very much and she was one of the first to make the decision to pursue a case for her child. Her death was tragic."
Stern said Bell's dream was to become a pediatric nurse and work with special needs kids. He said her lawsuit will continue.
"Hopefully, her child will be lifted up by the love and support from everyone who cared deeply for Sasha," he said.
Bell was killed several days after 43-year-old Matthew McFarland, a foreman at Flint's scandal-scarred Water Treatment Plant, was found dead at his home on April 16.
The Lapeer County Sheriff's Department said there was no evidence of foul play. But McFarland had been questioned by investigators looking into whether officials deliberately downplayed the dangers posed by the lead in Flint's drinking water.
His death came after co-worker Michael Glasgow, who ran Flint's water treatment plant, was charged with tampering with evidence and willful neglect of duty for allegedly filing false reports to the state about water quality.
Two state environmental officials, Stephen Busch and Michael Prysby, were charged with misconduct, evidence tampering, conspiracy and violations of the Safe Water Drinking Act for allegedly altering water test results.