Dustin Diamond, known best for his portrayal of the endearingly nerdy Screech on "Saved by the Bell," died Monday morning, weeks after he was diagnosed with cancer, his manager said.
He was 44.
Diamond's "condition had greatly declined since last week, and he was taken off of breathing machines in an attempt to get him to hospice care," said spokesperson Roger Paul. His girlfriend, Tash Jules, and a good friend were by his side when he died, Paul said.
His manager revealed Diamond's cancer diagnosis last month, but said the former child star was awaiting test results to learn the exact location and nature of the cancer.
A week later, Paul told NBC News that he was battling stage 4 small cell carcinoma, or lung cancer.
Diamond "was diagnosed with this brutal, relentless form of malignant cancer only three weeks ago. In that time, it managed to spread rapidly throughout his system; the only mercy it exhibited was its sharp and swift execution," said a statement from Paul and Diamond's longtime management team. "Dustin did not suffer. He did not have to lie submerged in pain. For that, we are grateful."
Diamond came to fame in the 1990s in the role of Samuel "Screech" Powers on "Saved by the Bell."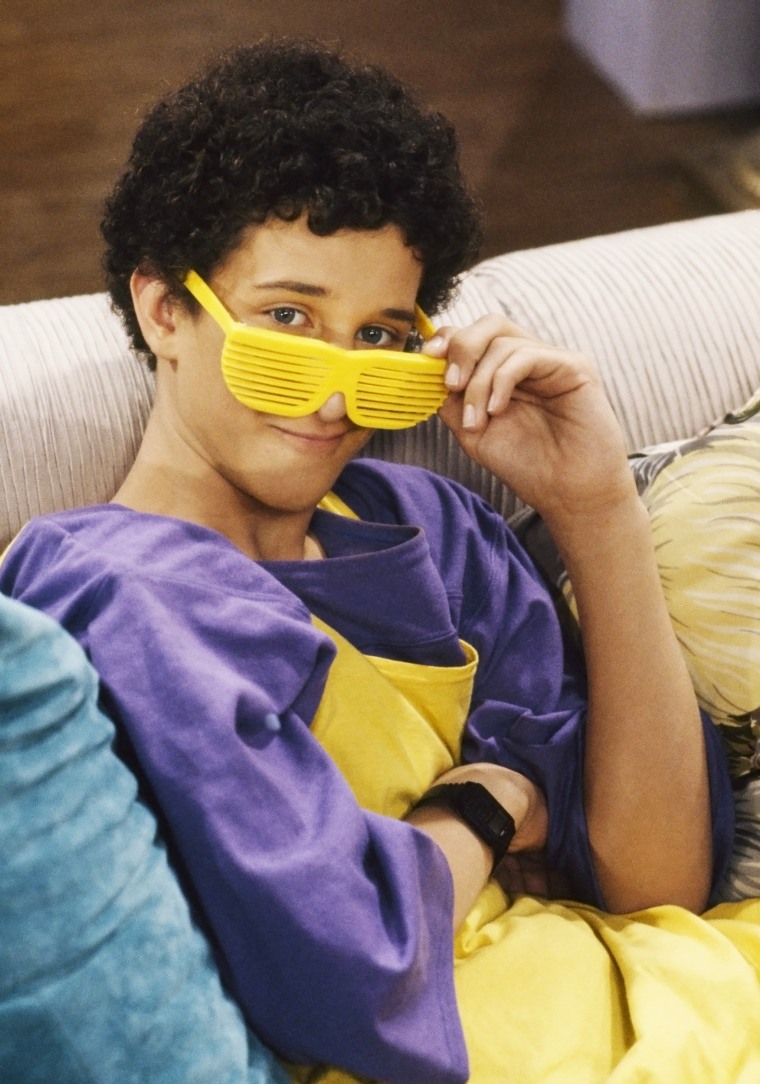 "Dustin Diamond was a character in and of himself: an unpredictable spitfire who always left us shocked, but never left us bored," Paul said.
He played the role of best friend and sidekick to the show's decidedly nongeeky main character, Zack Morris, for 13 years on the original show and its spinoffs: "Good Morning, Miss Bliss," "Saved by the Bell: The New Class" and "Saved By the Bell: The College Years."
Though most of the show's original cast returned to a reboot of the sitcom on the Peacock streaming platform, Diamond did not reprise his role. (Peacock is owned by NBCUniversal, the parent company of NBC News.)
Diamond wrote the 2009 book, "Behind the Bell," which portrayed the cast in a less-than-flattering light.
He also made some enemies while appearing on the reality show "Celebrity Fit Club" in which he assumed the role of the villain. He also appeared on other reality shows like "The Weakest Link" and "Celebrity Big Brother," and had later roles in "Dickie Roberts: Former Child Star" and "American Pie Presents: The Book of Love."
In 2001, Diamond filed for bankruptcy.
He was also arrested and convicted for his role in a fight at a Wisconsin bar in 2014, in which Diamond stabbed another bar patron in the armpit with a switchblade. He was placed in a work release program after beginning his four-month sentence and was released a month early for good behavior.
The statement from Diamond's managers said they had been working with him for more than 20 years.
"It goes without saying that our relationship cannot be categorized exclusively as business. He has become a larger part of our everyday life: a part of our family and friend circle," the statement said.
"We are aware that Dustin is not considered reputable by most. He's had a history of mishaps, of unfortunate events," the statement continued. "His actions, though rebukable, stemmed from loss and the lack of knowledge on how to process that pain properly."
"Dustin was a humorous and high-spirited individual whose greatest passion was to make others laugh. He was able to sense and feel other peoples' emotions to such a length that he was able to feel them too — a strength and a flaw, all in one," the statement said. "We wish you knew him in the way that we did."