SAYREVILLE, N.J. — The field stood empty, framed by barren stands and an open parking lot at Sayreville War Memorial High School on Friday, the first night since the season was canceled amid allegations of a hazing ritual that involved digital penetration.
It was supposed to be the night of the homecoming game, but instead the people of Sayreville settled into the lonely quiet of a fall without football.
"Football is big in this town," Tommy Nagle, owner of a hot dog stand on Main Street and caretaker of a blue-and-white Sayreville Football billboard on the same lot, said earlier Friday before the arrests of six juveniles accused of taking part in the hazing. "Even now I feel lousy because there's no game tonight."
The season died on Monday, when Superintendent Richard Labbe announced that the Bombers would forfeit their remaining five games. He cited "credible and substantial evidence" of pervasive, possibly criminal levels of bullying within the team, and the school board unanimously backed his decision.
But as the week progressed, the story gathered sordid details, dividing the town into camps of those who believe the allegations and those that don't.
They are certainly disturbing. "A freshman football player would be pinned to the locker room floor, his arms and feet held down by multiple upperclassmen. Then, the victim would be lifted to his feet while a finger was forced into his rectum," according to an account published by NJ Advance Media.
Late Friday, six juveniles between the ages of 15 and 17 were taken into custody and charged with hazing; three of those were also charged with aggravated sexual assault. Police also charged a seventh juvenile, who turned himself in on Saturday morning, according to the Sayreville Police Department.
Some feel more should be done.
Earlier in the day, inside Big Wally's sub shop, one of the area's youth football coaches stood up to call for swifter, more far-reaching punishment. Other diners paused their meals as he stabbed a table with his finger. Then his voice rose and approached a yell.
"I think everyone from the athletic director down to the lowliest assistant coach should be fired," he said, requesting anonymity because his league has asked everyone to keep quiet. "I think these kids have a right be safe in school."
"I can't go to sleep over everything that's happened ... My future depends on this program."
But others dug in to defend the team, especially on social media. They insist that the whole affair has been puffed up by half-truth, rumor and outright lie. It's members of the football team, not a fictitious group of alleged victims, who are the true subjects of abuse, they believe.
"People in the football program are the ones who are getting bullied," wrote junior Anthony Porcaro, a 6-foot-3, 255-pound lineman and one of the school's top college prospects, in a tweet sent on Wednesday night. "They have no proof of this incident. Why? BECAUSE IT DIDNT HAPPEN!"
His anger began Monday as simple sadness and disbelief. "I'm really about to cry," he wrote in one message. "I can't go to sleep over everything that's happened," he added in another. "The board has no right to mess up multiple kids futures over one kids rumor," he continued. "My future depends on this program."
In an email to NBC News, Porcaro acknowledged the severity of the accusations against his team and hesitated to discuss anything in person. But like many current players, he denied that anything untoward happened in his locker room and continued to speak up on social media. "No hazing ever goes on," he wrote in one tweet on Thursday, adding that "varsity & freshmen barely meet" and "a coach always watches freshmen."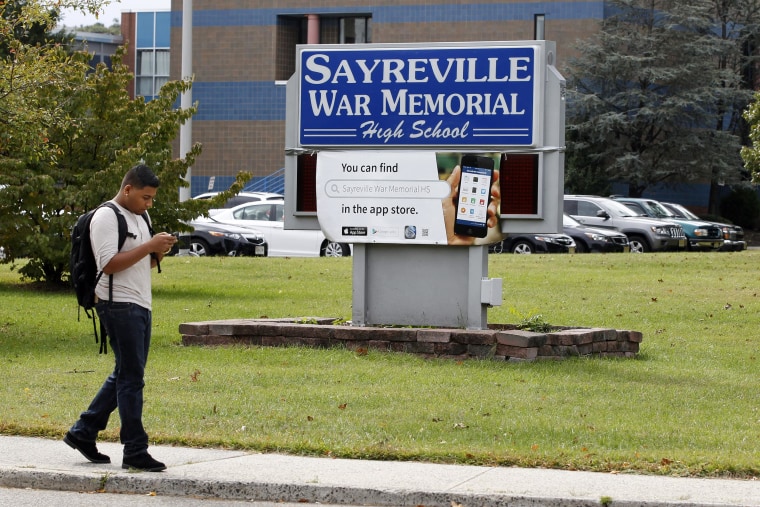 He also fired back at a local sports columnist who had been critical of the program, itemizing a list of losses that go beyond mere glory on the gridiron. "This was about more than just football," he wrote. "It was about a community, family, college, becoming men, staying out of trouble & dedication."
Porcaro was joined by countless teammates, most of them tweeting and re-tweeting similar messages of solidarity and sadness.
"Words can't describe how I feel right now," wrote co-captain David Rodriguez. "My senior year just taken from me."
"My first varsity start, my first year with a new team, my first everything gone," wrote Corey Williams, a junior wide receiver and cornerback.
"Worst week of my life," wrote Junior guard Chris Bruce, using a coarser word than worst.
"Everyone from the athletic director down to the lowliest assistant coach should be fired. I think these kids have a right be safe in school."
By what would have been kickoff time on Friday, the Facebook page, "Support Coach Najjar & The Sayreville Bomber Football Program," had nearly 800 "likes" and a long tail of glowing comments.
Ruddy Soto, a Sayreville High School student and football fan, tweeted that now is the time for unity: "Gotta stick together guys ... let's not fall apart now when it's most important."
Back in the physical world, however, the case against the Sayreville football team seemed to gather weight. Additional victims have come forward, according to a report published Friday by Sports Illustrated.
Superintendent Labbe referenced "one or two courageous kids" on Tuesday, and a parent told SI that five or six seniors were routinely the perpetrators.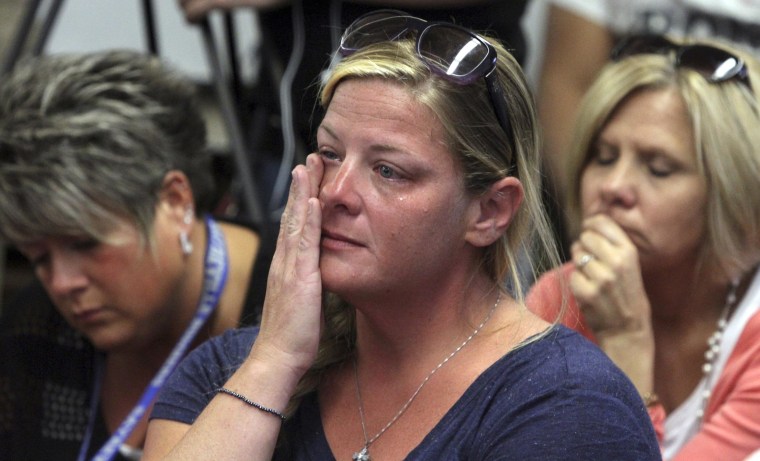 Tommy Nagle, the hot dog vendor and Sayreville super fan, is willing to admit that something serious happened, but like a lot of people in town he thinks the school district rushed to act before all the facts were known.
Bryan Fisher, one of Nagle's regular customers, tried to argue otherwise. "You've got to take the trash out sometimes," he said, between slurps of a birch beer.
"That's just it," Nagle shot back. "There is no trash."
Nonsense, said Maureen Jenkins, the mother of two Sayreville graduates. On Sunday night, at a park across from the school, she plans to hold a vigil on behalf of the alleged victims. She, too, is pushing the gathering hard on social media. As of Friday night, it had received 509 RSVPs on Facebook.
"Let's focus on the victims," Jenkins said. "I don't want all this to just go away. I want us to heal."