A video of an active shooting drill at a Pennsylvania school has received sharp criticism over the decision to dress an actor playing a would-be shooter in what appears to be a Middle Eastern-style headdress.
The simulation video, which was made in January and only intended for internal training purposes, shows an actor abruptly entering a classroom and firing a shot, followed by a loud scream and students ducking their heads. The school said that two actors were used during the filming.
In the first scene, it's not clear if an actor is wearing a headdress — but a few minutes later, after police officers have caught up with him, there's a clearer picture of him wearing a headdress with his hands up.
"Drop your hands. Drop your hands now," a police official is heard yelling at the so-called shooter.
An actor playing a shooter is at another point in the video seen wearing a blond wig, while police are escorting him.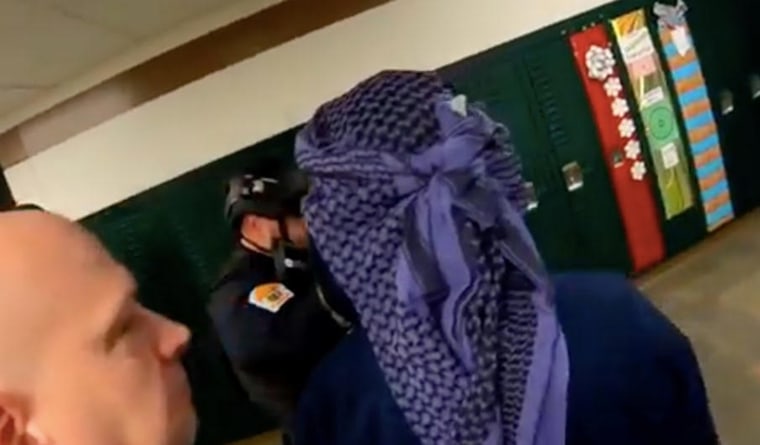 "There was no intent to represent any particular culture or religion," the Penn-Trafford School District said in a statement.
"The individual wore a long blonde wig with a scarf tied around his head and a paintball/tactical mask over his face. He was dressed in a dark zip-up sweatshirt and dark pants."
The district said the costumes were used to conceal the identity of the shooter so co-workers wouldn't know who the teacher volunteers were in the shooter simulation.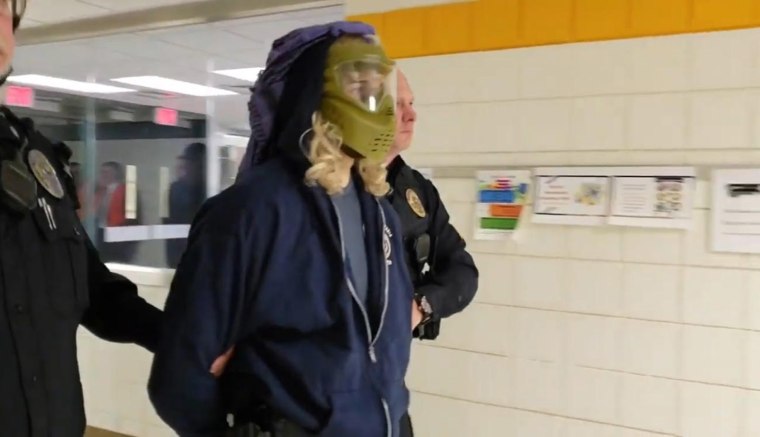 Students wondered why the shooter had to appear in costume.
"Like, you could have used anyone. You didn't have to dress him up," Trinity Garbacz told CBS news station KDKA.
The video drew criticism and concern over the shooter's attire but also over the fact the school district was organizing active shooting drills in the first place.
"Honestly, still not a good look," Alicia McElhaney said on Twitter.
"Even if it wasn't meant for public doesn't make it right," another Twitter user said.
Since the video emerged online this week, a petition was created calling on the school district, the police department and the people involved in the training to apologize to students and members of the community.
"We are disappointed that Penn-Trafford School District would choose to conduct an active shooter drill where the shooter was portrayed as a man of Middle Eastern descent," the Voice of Westmoreland petition stated.
The school district that planned the drill said in a release that it "strongly believes in diversity and inclusion" and that "students are empowered to be their authentic selves and value others."