School district officials in Newport News, Virginia, are seeking the dismissal of a $40 million lawsuit filed by the elementary school teacher who was shot by her 6-year-old student during class in January.
The motion, filed Wednesday in the Newport News Circuit Court, argues that the injuries suffered by first-grade teacher Abigail Zwerner should be remedied as a workers' compensation claim, and that state law "exists for the benefit of employees for the purpose of providing coverage for workplace injuries without having to prove negligence on the part of the employer."
Zwerner's negligence complaint said she incurred "physical pain and mental anguish" as a result of the Jan. 6 shooting in which the unnamed student, identified as John Doe, brought a 9 mm handgun to school and discharged it, even though staff and other students allegedly gave multiple warnings to administrators that he posed an imminent danger.
An attorney for Zwerner told NBC News after her negligence lawsuit was filed on April 3 that he disagreed with the notion that her complaint should be filed as a workers' compensation claim under Virginia law since, theoretically, workers can't sue their own employers.
The shooting is "an exception," lawyer Jeffrey Breit said, because "no 6-year-old student is going to be a risk of shooting their teacher."
For teachers, he added, "it's not part of their job" and they are "not a night 7-Eleven worker."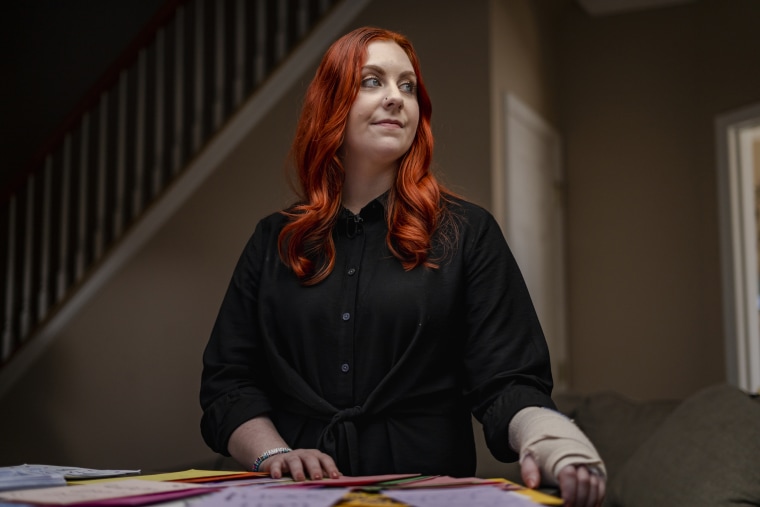 But in a response filed on behalf of three of the four defendants — the Newport News School Board, former Superintendent George Parker III and former Richneck Elementary School Principal Briana Foster Newton — they contend that there is an "unfortunate reality" of violence in schools and "this problem extends to elementary school teachers."
The response also cites national surveys in which teachers have reported verbal or threatening behavior against them by students.
"Unfortunately, Newport News Public Schools experience similar incidents of threats and attacks by students as illustrated by [Occupational Safety and Health Administration] reports which show numerous assaults on teachers by elementary school students across the school district resulting in injuries, restricted duty, and days away from work," the response says.
The law firm representing three of the defendants said in a statement that the shooting falls under a workplace injury because it "undisputedly occurred at school, in the classroom, during the school day, and at the hands of one of her students."
"The fact that the student used a gun as opposed to stabbing with a pair of scissors or throwing a textbook at a teacher's head does not change this basic fact," lawyer Anne Lahren of the law firm Pender & Coward said. "We are asking the Court to hold that since Ms. Zwerner suffered a workplace injury, this case falls under the exclusive jurisdiction of the Workers' Compensation Commission and not the Newport News Circuit Court."
A fourth defendant named in Zwerner's lawsuit, former Richneck Assistant Principal Ebony Parker, who resigned following the shooting, has not yet responded to the complaint through her attorney.
Zwerner, 25, is seeking a jury trial. In the wake of the shooting, Newport News police had praised her for escorting her class of about 20 students to safety even after she was seriously injured in her left hand and chest.
Her lawsuit alleges that Richneck administrators were aware of the student's alleged pattern of troubling behavior and that leadership on the day of the shooting knew of at least three separate warnings that the boy was believed to have a gun and some other students reported seeing it.
On April 10, Newport News prosecutors announced charges against the boy's mother, Deja Taylor, who faces a count of felony child neglect and a misdemeanor count of recklessly leaving a loaded firearm so as to endanger a child. The felony count carries a sentence of up to five years in prison, while the misdemeanor charge could result in up to one year in prison.
Taylor's lawyer, James Ellenson, said this month that the allegations in Zwerner's complaint involving the 6-year-old "should be taken with a large grain of salt."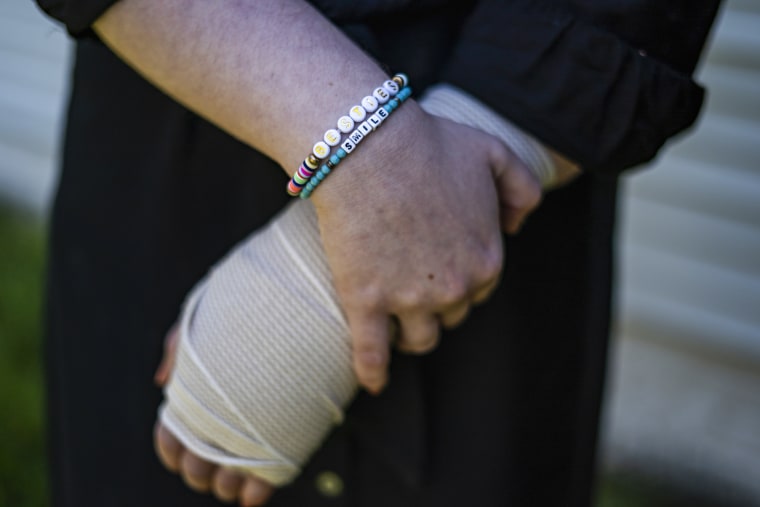 "We of course continue to pray for Ms. Zwerner's complete recovery," he said.
Prosecutors have also requested a special grand jury to investigate potential security lapses that may have led to the shooting.
"If the special grand jury determines that additional persons are criminally responsible under the law, it can return additional indictments," Newport News Commonwealth's Attorney Howard Gwynn said.
The boy's family said in a previous statement that the weapon was "secured" in the home and that they have "always been committed to responsible gun ownership and keeping firearms out of the reach of children."
The family also said the boy has an acute disability and was receiving the "treatment he needs" under court-ordered temporary detention at a medical facility.
Newport News police have said his mother legally purchased the gun he used, but they have not indicated how he obtained it or whether it was safely secured, as the family has claimed.