Investigators on Thursday were continuing ground searches in the hunt for a suspect in the abduction and death of a 13-year-old North Carolina girl, as the teen's classmates prepared to honor her by wearing her favorite color, officials said.
Students at Lumberton Junior High School will wear purple on Friday in remembrance of Hania Aguilar, whose body is believed to have been found in a body of water on Tuesday, more than three weeks after she was abducted outside her home.
"The wonderful memories of Hania — loving smile, her laughter, funny conversations, kind acts and fun times will not be taken away by this senseless act of violence," Principal SaVon F. Maultsby said at a news conference Thursday.
Preliminary tests indicate the body found at around 4:45 p.m. Tuesday off of Wire Grass Road in Robeson County, in an area not visible from the road, is that of Hania — but dental comparisons will confirm the identification, officials said Wednesday.
Hania was abducted from outside her home at the Rosewood Mobile Home Park in Lumberton on the morning of Nov. 5, minutes before her family was to drive her to a school bus stop, officials have said.
Witnesses reported hearing a scream and a man wearing all black with a yellow bandanna across his face force her into a family member's sport-utility vehicle and driving off. Hania had gone outside to wait for the rest of the family, had gotten the keys to the SUV and had started the vehicle before she was taken, her sister has said. The vehicle was found on Nov. 8 in some woods, officials have said.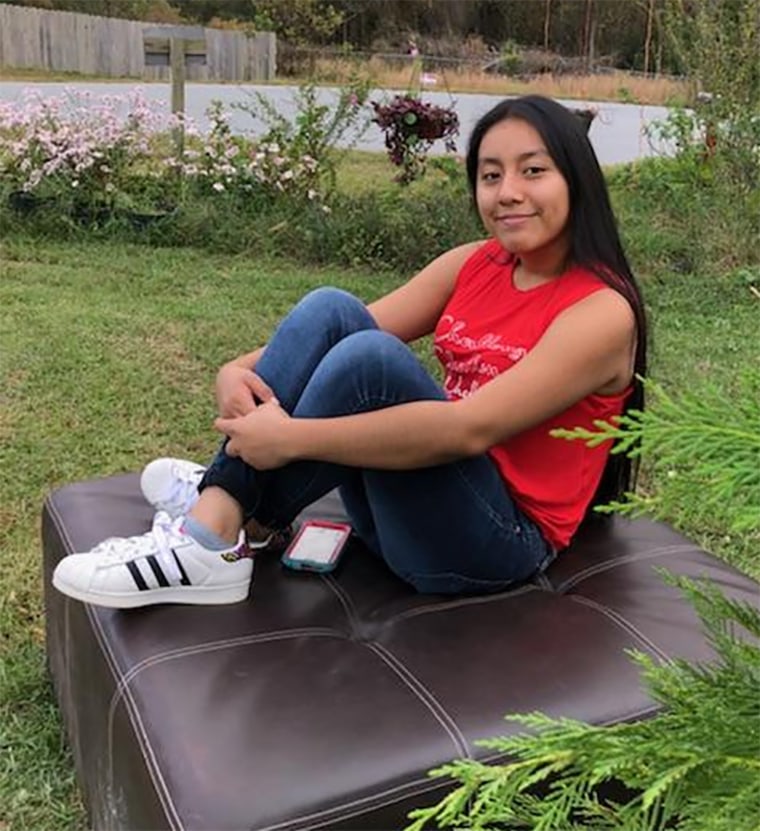 Investigators do not have a person of interest in the case and no arrests have been made, but FBI and police were continuing the investigation and were following leads and conducting ground searches on Thursday, the FBI said.
"We will not stop — we will not stop until we find the person or persons responsible and we bring them to justice," Lumberton Police Chief Michael McNeill said Wednesday. "We will not stop until we do that."
Meanwhile, students at Lumberton Junior High have held prayer vigils and made posters and banners and other shows of support during the search, and the district said it would be there to support her family in the weeks and months ahead.
Maultsby thanked law enforcement for the many hours they dedicated to the search for Hania, and she urged anyone with any information in the investigation to call authorities.
Kelvin Barnes, a math teacher, said the community has been through hurricanes Matthew and Florence and have remained "Viking strong," and will get through this tragedy as well.
"Staff members and students will always remember Hania and will forever remain Viking strong," he said.