The U.S. Supreme Court on Tuesday rejected a request from Ohio Democrats who sought to restore an extra week of early voting before the November general election in a critical swing state.
After Ohio voters endured long lines in 2004, some stretching into the early morning hours, the state added another week for early voting. Five of the extra days overlapped with the period for voter registration — a time that came to be known as the Golden Week, allowing residents to register and vote at the same time.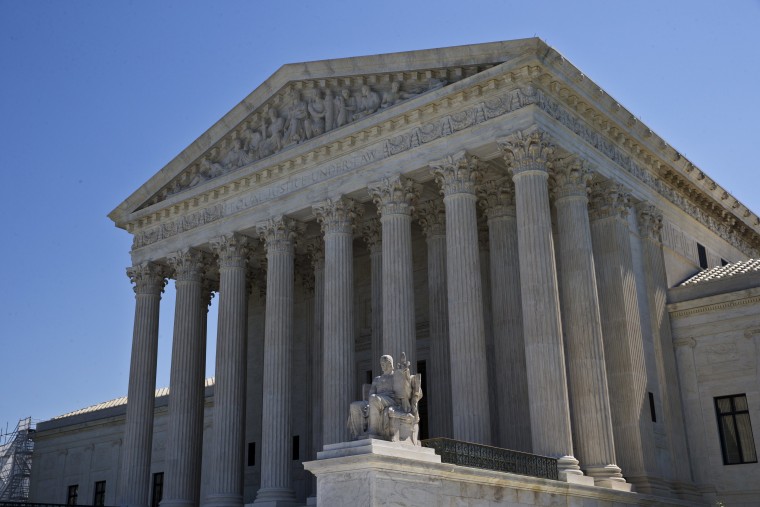 "This period has played an exceptional, historic role in promoting voter registration and turnout in the past two presidential elections, especially in minority communities," Ohio Democrats said.
Related: Court Upholds Ohio's Cuts to Early Voting, Same-Day Registration
But Golden Week was repealed by the Republican controlled legislature in 2013. Earlier this year, a federal judge declared that action unconstitutional, finding that it discriminated against minority voters. But that ruling was overturned by a federal appeals court.
In a one-sentence order with no noted dissents, the Supreme Court Tuesday declined to step in, leaving the appeals court ruling — and the rollback in early voting — intact.
Rick Hasen, an election law expert at the University of California Irvine, said he expected the Supreme Court to reject the request from Ohio Democrats.
"Ohio's early voting/no excuse absentee balloting period is exceedingly generous. And while I might support Golden Week as good policy, I worry when courts are used in this way to prevent every cutback in voting."
The Supreme Court has traditionally been reluctant to impose voting changes in the days leading up to an election.
Ohio had argued that the rollback was needed to reduce administrative burdens on local election officials.