/ Source: Associated Press
There is good luck, outrageous good fortune — and now there is the case of the scrap metal dealer who found one of the eight missing Faberge imperial eggs at a flea market in the American Midwest.
A London antique dealer said Wednesday that that the scrap metal entrepreneur bought the egg for about $14,000, thinking he could make a small profit by reselling the piece for its gold content.
It turned out the jewel-encrusted piece was worth millions.
Kieran McCarthy of Wartski, which specializes in Russian artifacts, said the scrap metal dealer began to suspect he was holding a rare piece after seeing an article online about an imperial Faberge Easter egg made for Russian royalty.
The dealer contacted McCarthy, who verified the egg as genuine and negotiated its sale to a collector.
"The second I saw it, my spine was shivering," said McCarthy, calling the piece a "Holy Grail" for collectors.
Both buyer and seller want to remain anonymous, and McCarthy did not disclose the sale price — but experts note that a non-imperial Faberge egg sold at Christie's for $18.5 million in 2007.
Independent Faberge expert Geza von Habsburg said the egg is "absolutely genuine" and matches the one-line description found in records kept by Russia's Imperial Cabinet.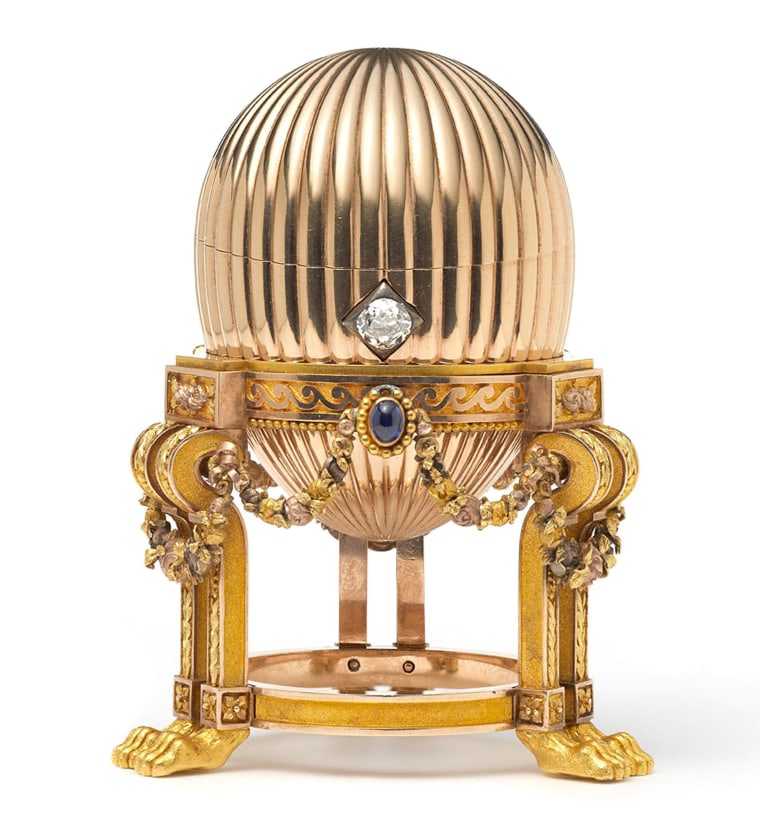 The egg, which contains a Vacheron Constantin watch, sits on a jeweled gold stand and was given by Alexander III to his wife Empress Maria Feodorovna for Easter 1887.
Only 50 of the imperial eggs were made for the royal family, and eight remained missing before the latest find, though only three of those are known to have survived the Russian revolution.
— The Associated Press