Hip-hop impresario Sean 'P. Diddy' Combs was charged with assault with a deadly weapon in an incident at an athletic complex at the University of California Los Angeles early Monday afternoon.
Combs' son, Justin, is a defensive back with the UCLA Bruins.
No one was seriously injured in the incident, which police said involved a kettlebell — a large ball with a handle for exercising, usually made from iron.
Combs was charged with three counts of assault with a deadly weapon, one count of making terrorist threats and one count of battery.
Combs was transported to the Los Angeles County Sheriff's Department Inmate Reception Center Monday evening and later released on bond.
Defense Attorney Mark Geragos, who has represented entertainers including Chris Brown and Wynnona Ryder, was at the jail and arranged for Combs release but had no immediate comment to NBC News.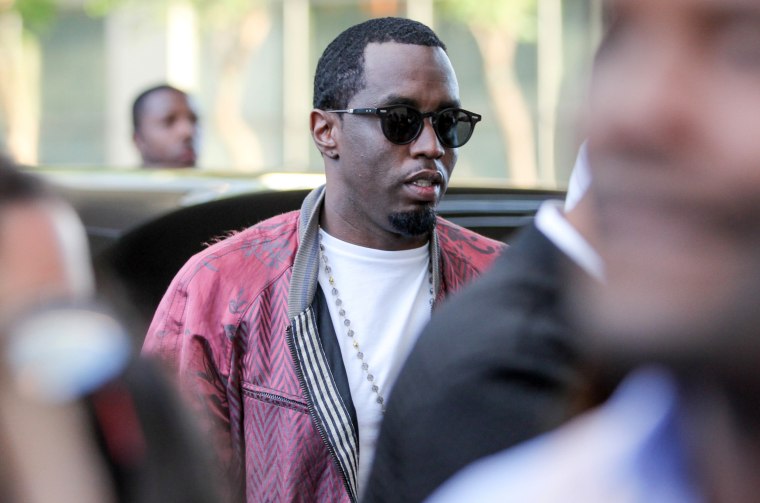 UCLA Football coach Jim Mora issued the following statement on Monday: "I'm thankful that our staff showed the level of professionalism that they did in handling this situation. This is an unfortunate incident for all parties involved. While UCPD continues to review this matter, we will let the legal process run its course and refrain from further comment at this time."