A search for a climber who went missing on Mount Rainier was suspended Saturday after a body was found near the summit two days after the man disappeared, according to the National Park Service.
A body was located during an aerial and ground search for Kyle Bufis, 25, who vanished at around 9 p.m. Thursday while descending the north side of the state's tallest mountain "in high winds and low visibility," according to a statement from Mount Rainier National Park.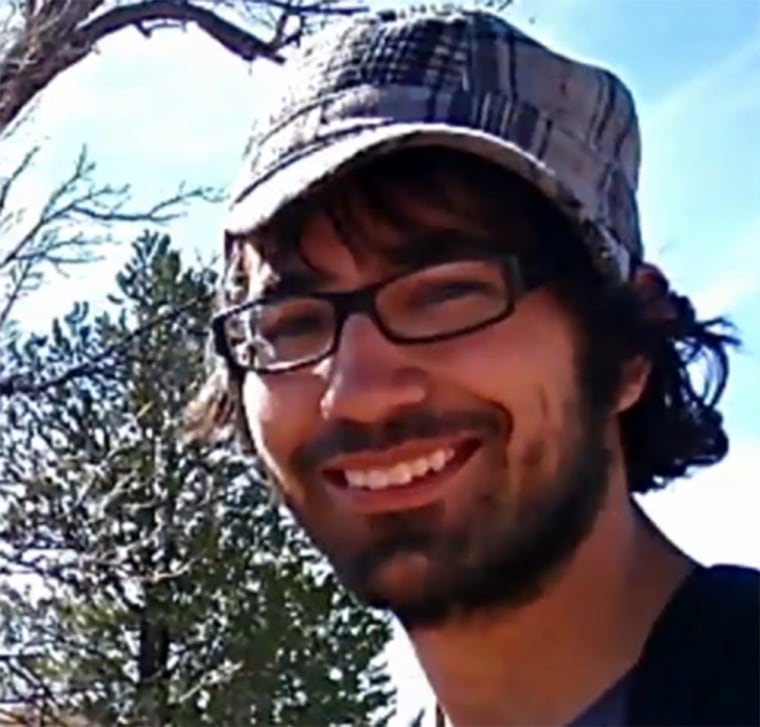 The three climbers had reached Liberty Cap on Liberty Ridge — one of the more technical climbs on the mountain — and were on their way down Thursday when they experienced bad weather that included 70 mph winds and heavy fog, Mount Rainier National Park spokesperson Patti Wold told NBC News.
The group decided to wait out the weather and made a camp at an elevation of a little more than 14,000 feet, then moved to a second spot in the shelter of a crevasse but realized they'd left a piece of equipment behind, probably at the site of the first camp, Wold said.
"Kyle decided to take a second and go back and get it. He never came back," she said.
The other climbers sent texts to family members that night saying the weather turned bad and Bufis was missing, and family members contacted the park and a search was launched, Wold said.
A helicopter crew spotted the body about 200 feet below the rim of Mount Rainier's volcanic crater Saturday, not far from the camp, Wold said.
The body matched the description of Bufis, but identification will be made by the Pierce County Medical Examiner. There isn't anything to indicate a fall, Wold said.
The two men Bufis was climbing with — Derek Gavelis and Mathew Wiech — are safe, the National Park Service said.
The men are experienced climbers, Wold said, but "the weather can change suddenly and drastically on the mountain."
Speaking in general about climbing safely on Mount Rainier and not suggesting the climbers did anything wrong, Wold said, "If you're up there and get stuck in the cloud, just stop. Wait it out."
The National Park Service said that a U.S. Army Reserve 214th Air Division Chinook helicopter, an Airlift Northwest helicopter and 39 park personnel had been involved in the search.