The search has been suspended for three Americans who set sail from Mexico bound for San Diego more than two weeks ago and have not been seen since, authorities said Wednesday.
Kerry O'Brien, Frank O'Brien and William Gross left Mazatlán on Mexico's Pacific coast on April 4 aboard Ocean Bound, a 44-foot sailing vessel.
"Unfortunately, we found no evidence of the three Americans' whereabouts or what might have happened," Coast Guard Cmdr. Gregory Higgins said in a statement.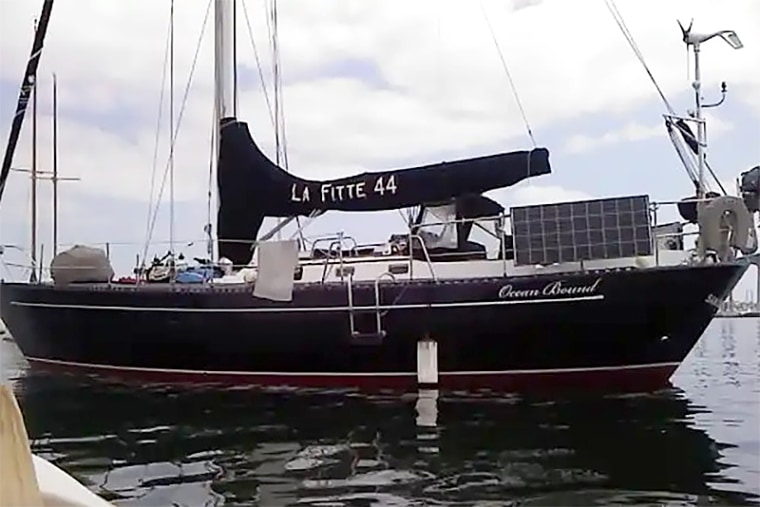 "Our deepest sympathies go out to the families and friends of William Gross, Kerry O'Brien and Frank O'Brien," Higgins said.
The three sailors intended to stop in Cabo San Lucas on April 6, report in and get more provisions, but they did not arrive there, the Coast Guard said.
"Our hope is for our Dad, and Kerry and Frank to be sailing into port soon, tired and sore, but safe," Gross' three children said in a statement Tuesday.
The Coast Guard said it and the Mexican Navy searched about 200,057 square nautical miles off Mexico's northern Pacific coast.
The Americans left a "float plan" with people ashore, which helped searchers, the Coast Guard said. It urged all mariners to do the same. People should also ensure they're carrying an "electronic position indicating radio beacon," or EPIRB.
Mexico's navy conducted the search with assets from the U.S. Coast Guard and Canada, the Coast Guard said.