A Texas man wanted for felony murder in the death of a police sergeant he fatally struck with his car was arrested Thursday following a more than 24-hour search.
Tavores Henderson, 21, was arrested without incident at a home in Houston, police announced in a tweet.
Authorities began searching for Henderson Tuesday night after he hit Nassau Bay Police Sgt. Kaila Sullivan, 43, with his car during a traffic stop at an apartment complex. Police said Sullivan and other officers stopped Henderson just before 8:30 p.m. and found that he was wanted for assaulting a family member.
Henderson, "fought" with the officers during his arrest and was able to break free, Nassau Bay Chief of Police Tim Cromie said at a news conference Wednesday. Henderson then got back in the car and drove away, striking Sullivan.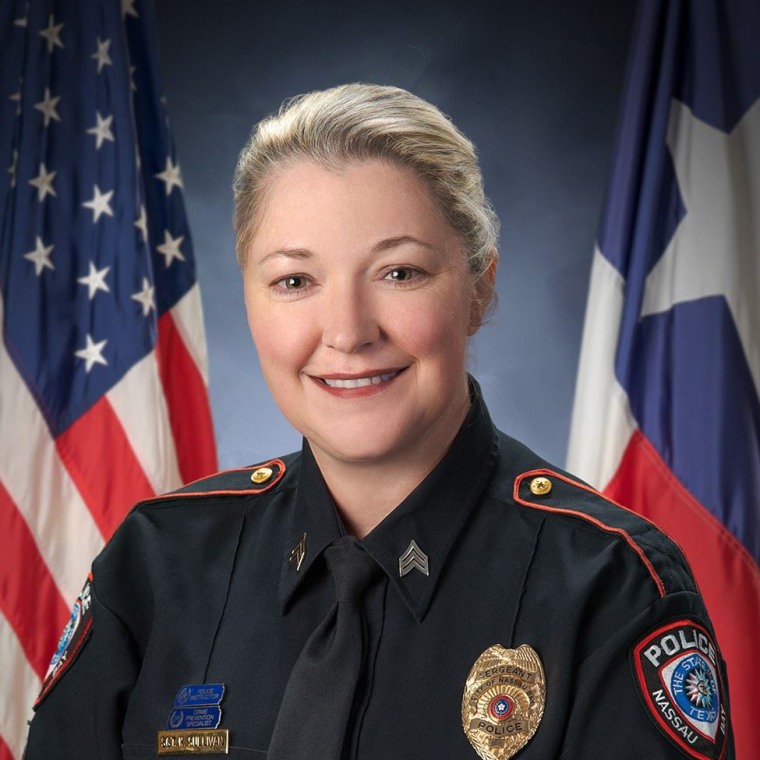 The sergeant was taken to the hospital, where she died.
Henderson abandoned his vehicle a short distance away from the scene and fled on foot, police said. There was a $20,000 reward for information leading to his capture, police said.
"This is a nightmare scenario for our city," Mayor Mark Denman said at the news conference.
Sullivan, who worked the night shift, was just weeks shy of her 16th anniversary with the police department, Cromie said.
"She came to work every day. She enjoyed the job. Her blood ran blue," he said. "She's gonna be deeply missed by the department, by the officers and by the community."