The body of a 3-year-old Massachusetts boy who was last seen in a babysitter's yard was found in a nearby pond Wednesday, a day after his disappearance triggered an extensive search, officials said.
The boy, Harry, was found in about 5 feet of water in the pond, around 650 feet from the home where he was last seen in Lowell, Middlesex District Attorney Marian Ryan said.
"This is obviously every parent's worst nightmare," Ryan said at a news conference, expressing condolences to the child's family.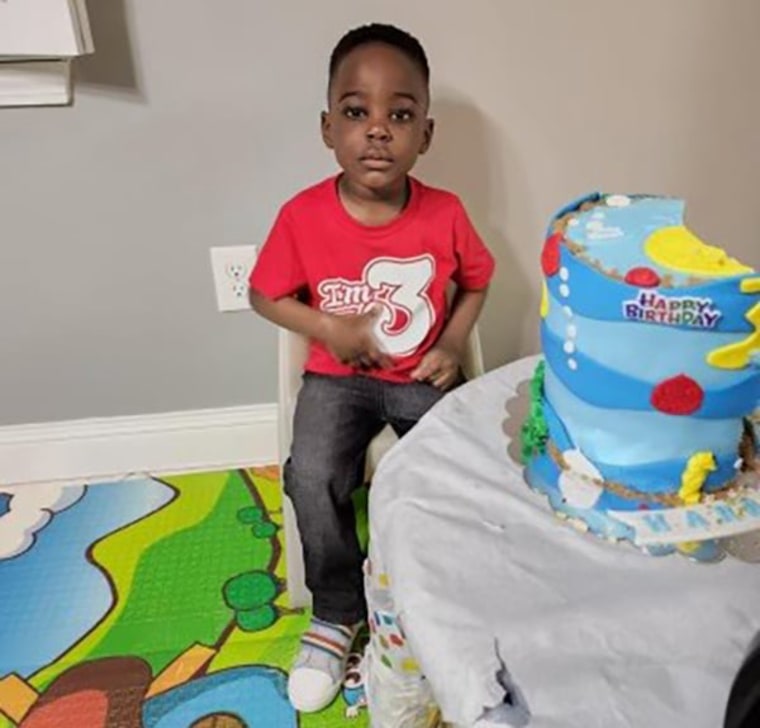 Harry was reported missing around 9:30 a.m. Tuesday from a home on Freda Lane in Lowell, about 20 miles northwest of Boston, officials said.
He was dropped off at the babysitter's house by his parents around 7 a.m., police said, and a neighbor told officers that the child was seen playing in the babysitter's yard around 9:15 a.m.
When the neighbor did not see the boy, he asked where the child was and that raised the alarm that he was missing, Ryan said.
Hundreds of first of responders — including with dogs, horses and dirt bikes — helped search for the child over a 4 1/2 square-mile area. Searchers checked and re-checked areas like sheds, cars and any other places where the boy could be, officials said. The FBI and state police were also involved.
Harry's body was found in the pond around 1:10 p.m. Wednesday, Ryan said.
That pond had been searched by firefighters around 11 a.m. Tuesday, but the entire area was being re-checked Wednesday when he was found, she said. The area near the pond was described as rugged terrain.
The case is still under investigation and officials do not know where the child went after he disappeared, or when he went into the pond, Ryan said.
Barry Golner, interim superintendent of the Lowell Police Department, called it a "tragic day" and said the police department and the city extended its condolences to Harry's family.
Ryan said it was too early to tell whether any criminal charges could be filed against the babysitter, and that up to this point the focus has been on finding the child.
Her office was awaiting information from the medical examiner, but she noted there was no obvious external trauma and the child was in the same clothes.
"We will shift our focus from finding him to finding out what happened," she said.