A search is underway for a missing Princeton University student last seen early Friday. 
Misrach Ewunetie, 20, was last seen about 3 a.m. Friday in the area of Scully Hall, according to an alert sent Monday to the university community in New Jersey.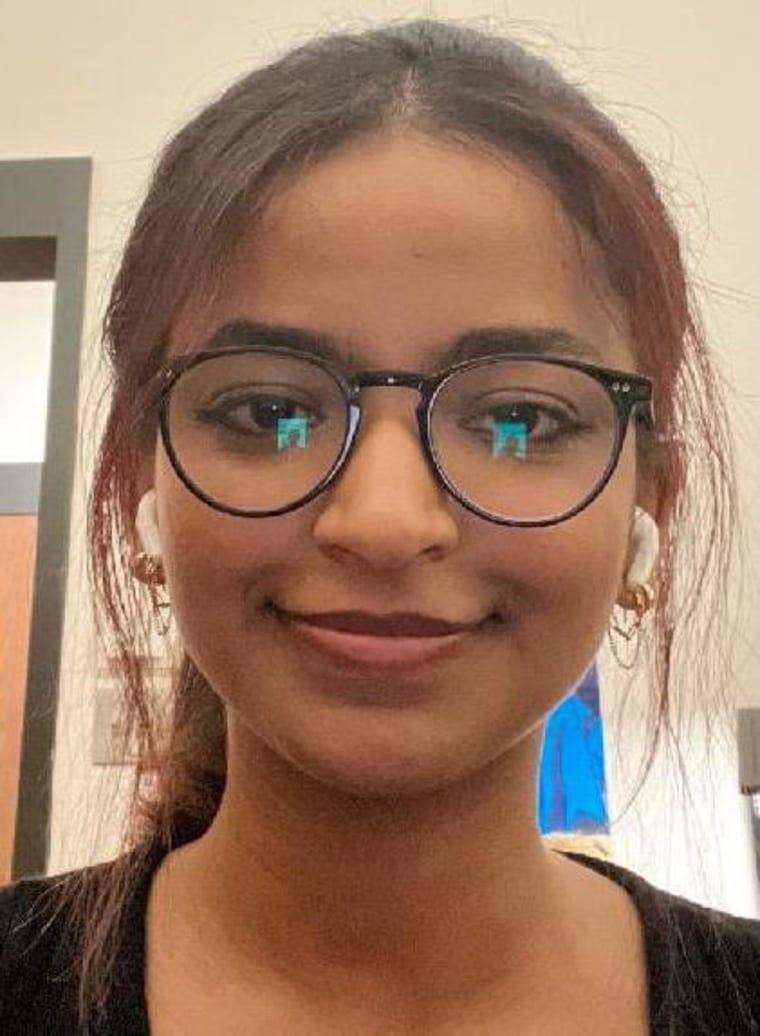 Princeton said Wednesday morning there will be an increased law enforcement presence on and around campus as part of the search, including the use of a helicopter, drones and watercraft. 
Ewunetie is a member art of the class of 2024.
She lives in Scully Hall and hadn't been in touch with her family or friends "in several days," the dean of New College West, Anne Caswell-Klein, said in an email to the residential college community, The Daily Princetonian reported. 
Her brother Universe Ewunetie said that he was texting with her last Thursday and that her phone lost communication Sunday. 
He said he learned from her roommates that she attended an event with the Terrace Eating Club on campus and returned to her dorm around 3 a.m. Friday. Princeton has independent eating clubs that provide dining and social events for students and, in some cases, housing.
After the event "she went back to her dorm at 3 a.m." her brother said. "Her roommates said they saw her at 3 a.m. Then another roommate of hers said she didn't see her after 4, and then after that that no one has seen her." 
He said people who were part of the eating club told him she was volunteering that day and went home after the event.
It's not clear whether the event was a party. He said a band was present. According to its Facebook page, the club held an event with performances at 11:30 p.m. Thursday. 
NBC News has asked the Terrace Club for comment.
Universe Ewunetie said that the family is originally from Ethiopia and that Misrach grew up in Euclid, Ohio. She has no ties to the New Jersey area besides school, he said.
"She's loved and cared for, and we're missing her. We're looking for her," he said. "She's a very smart, empathetic person who cares for people. A reserved person.
"She's dearly loved by her family and everybody that has known her and that has ever come to her. People that are from her middle school to high school, from people that even interviewed her," he said. "She was valedictorian. She's a very smart girl.
"I hope she comes home safe to us," he said.
Ewunetie is described as 5 feet, 4 inches tall, weighing 130 pounds, with brown eyes, black hair and a light brown complexion. 
Anyone with information about her whereabouts is asked to contact the university's Public Safety Department at (609) 258-1000.