Seattle Mayor Ed Murray said Tuesday that he would not seek reelection as he fights claims that he sexually abused teenage boys decades ago.
Murray, a Democrat who is openly gay and married, has denied the charges since they were first made public early last month. Murray is known locally as a tireless political fighter. But the allegations have since snowballed, apparently overwhelming his attempts to focus on the approaching campaign.
The mayor announced his decision in a somber but defiant news conference, backed by supporters and with his husband by his side. Murray, 61, who has championed gay rights and touts his work on behalf of "vulnerable populations," said he would finish the rest of his term, which concludes at the end of the year.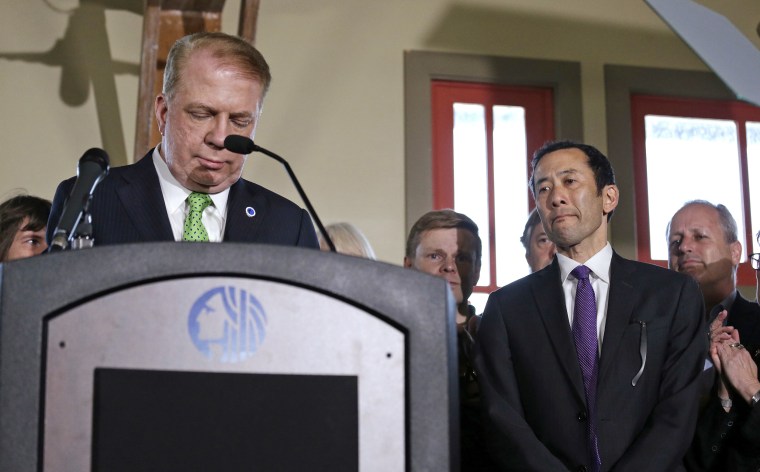 "The allegations against me paint me in the worst possible historic portraits of a gay man," Murray said. "The allegations against me are not true, and I say this with all honesty and with the deepest sincerity. But the scandal surrounding them, and me, is hurting this city."
His downfall began with an April lawsuit filed by a 46-year-old man who said Murray paid him for sex in the mid-1980s, when he was a 15-year-old homeless high school dropout.
Related: Seattle Mayor Ed Murray Accused of Decades-Old Sex Attacks
That prompted other men to come forward with similar accusations, telling Seattle news organizations that Murray had abused them when they were young.
Some of those allegations had first been raised in 2007, when Murray was a state lawmaker, but they were never made public.
A fourth accuser came forward last week, NBC affiliate KING reported, which appeared to be the turning point for Murray.